Maharashtra farm loan waiver: Govt eyeing Shakti Mill land to raise money for financial incentive
The Maharashtra government is eyeing the Shakti Mill land — which was in the spotlight after a brutal gang rape in 2013 — to fund loan waiver for farmers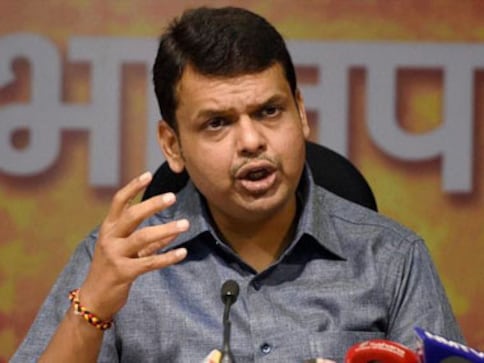 Mumbai: The Maharashtra government is eyeing the Shakti Mill land — which was in the spotlight after a brutal gang rape in 2013 — to fund loan waiver for farmers.
The government estimates it can raise up to Rs 38,000 crore if it is able to sell the sprawling mill land, which is under litigation, located in Mahalaxmi, South Mumbai.
"If Shakti Mill (land) comes into the state government's possession, we will get Rs 38,000 crore. If the (court) stay is lifted (on sale of the land) in the next few months, by using a good battery of lawyers, it will be possible to use the money for the Rs 34,000-crore loan waiver," revenue minister Chandrakant Patil has said.
"What is needed (in strongly arguing the case) is application of mind," Patil said at Kolhapur on Saturday.
A 22-year-old photojournalist, who was interning with an English-language magazine, was raped by five people, including a juvenile, on the premises of the defunct mill four years ago.
In June, Maharashtra chief minister Devendra Fadnavis had announced a Rs 34,000-crore loan waiver, with an emphasis on marginal farmers.
The measure is expected to wipe out loans of up to Rs 1.5 lakh outstanding against agriculturists. The defunct Shakti Mills was built on leased land and is with the official liquidator since 1980 when it shut shop.
After the gangrape incident, the official liquidator had moved court seeking to take numerous safety steps to avoid anti-social elements from using it.
The government in August 2014, by the order of the then revenue minister, revoked the lease and sought back the land to be used for public purpose. The state government had opposed the application filed in the High Court by Ajay Poddar — ex-director and contributory of Shree Shakti Poddar Mills — stating the government's order of taking back the land as incorrect.
In 2015, the government told the court that it (the government) had the powers to cancel the lease as the company had without the consent of the government mortgaged the land to a bank.
India
Delhi LG VK Saxena on Monday approved the filing of a review petition in the Supreme Court against the court's decision of acquitting the three accused who were earlier awarded death sentence in the 2012 Chhawla gangrape-murder case
India
Minister of State for External Affairs V Muralledharan on Saturday reacted to the alleged gangrape of a 19-year-old model inside a moving car in Kerala's Kochi
World
The suspects even tortured the victim's brothers. Police officials rejected to arrest the suspects and stopped the rape victim from giving statement to the media