Maharashtra farm loan waiver: Devendra Fadnavis govt to give one more chance to farmers to submit applications
Maharashtra CM Devendra Fadnavis said the state government will give one more opportunity to farmers who missed out on applying for farm loan waiver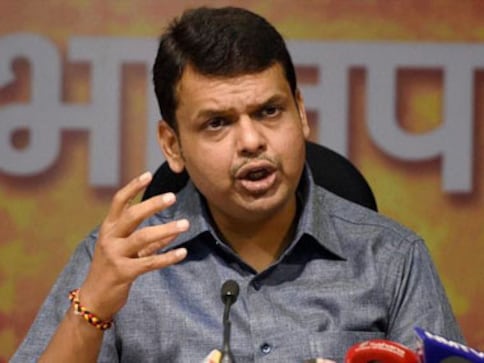 Maharashtra chief minister Devendra Fadnavis on Sunday said the state government will give one more opportunity to farmers who missed out on applying for farm loan waiver, said media reports.
"Over Rs 13,000 crore are already deposited to farmers' accounts while rest of the amount is being disbursed on a daily basis. My government will also hold a special
drive from 1 to 31 March for those farmers who could not submit their loan waiver forms due to some technical glitches," Fadnavis told reporters in Mumbai on the eve of state Legislature's Budget session.
According to the chief minister, his government has so far completed authorisation of 46.35 lakh farmers' bank accounts, which means that these farmers would most likely benefit from the Rs 34,000 crore loan waiver scheme.
"Out of it, 30 lakh are beneficiaries of loan waiver while remaining fall in financial assistance category, where up to Rs 25,000 will be given to farmers, who have a good track record of regular repayment of crop loans," Fadnavis said.
Some district central co-operative banks have charged interest on loan waiver amount for the period from June to December last year.
Asked about it, Fadnavis said, "There are 4-5 banks that have done so. I have already asked them not to charge interest over it and most of the Public Sector Undertakings have agreed to it. If these banks do not comply with our appeal then we will issue notice of dissolving their board of directors."
On the recent suicide attempts in the Mantralaya (state secretariat), Fadnavis said, "It is a serious issue but it should not be over-glorified. It is not the case that only attempting suicide near Mantralaya would catch the attention of the government."
Fadnavis also said that agreements worth Rs five lakh crore of the total Rs eight lakh crore signed during the 'Make in Maharashtra' drive two years ago have materialised.
"The MoUs signed under 'Make in Maharashtra' drive two years ago have a validity of five years. Out of the total MoUs worth Rs eight lakh crore signed then, the pacts worth Rs five lakh crore have materialised," the chief minister informed.
"The investment has started coming and projects are at various level of development. The success ratio is 71 percent if you go by the amount against the average success rate of 30-35 percent of such initiatives.
"In terms of number of MoUs signed and materialised, Maharashtra's ratio is 63 percent. We will publish a detailed report every year about the investment agreements and its actualisation," the chief minister said.
Fadnavis was responding to allegations of "all-round failure" levelled against his government by Leader of Opposition Radhakrishna Vikhe Patil.
"They (opposition leaders) are upset over excellent performance of my government. We have done a good job and taken decisions, which the Opposition could not do during their 15 years' tenure," Fadnavis said.
Meanwhile, on the agrarian crisis, he said, "State has sent a proposal of Rs 2,425 crore to the Centre seeking financial aid. Over 11 lakh hectares of agricultural
land was affected due to pink bollworm and attack of insects on some cereals."
"Financial assistance is also sought for Ockhi cyclone and hailstorm affected farmers. Any farmer whose over 33 percent crops are damaged will be eligible for financial aid," the chief minister said.
16 Bills would be presented during the Budget session, official said, adding the state budget would be presented on 9 March.
With inputs from PTI
Politics
Gaikwad, claimed that Koshyari had previously stirred up controversy by making remarks regarding the Maratha Empire's founder
Politics
The Opposition has demanded the recall of Maharashtra governor Bhagat Singh Koshyari after he called Shivaji an 'icon of the olden days'. BJP's Sudhanshu Trivedi has also come under fire over the purported statement he made about the Maratha king on a Hindi TV channel
Explainers
Shiv Sena's Sanjay Raut has said the alliance with the Congress is 'for the sake of the country' and raised eyebrows by praising Devendra Fadnavis. The change in attitude comes after Rahul Gandhi's criticism of Hindutva ideologue VD Savarkar