Maharashtra dairy farmers' protests: Swabhimani Paksha MP Raju Shetti meets water resources minister, threatens state-wide strike
Raju Shetti will be negotiating with the state's Water Resources Management Minister Girish Mahajan about the protests of milk suppliers. He has called for a state-wide strike on Thursday if his demands are not met
Mumbai: Swabhimani Paksha MP Raju Shetti, who is leading an agitation for higher milk purchase prices, on Wednesday night said he would be meeting Maharashtra Water Resources Minister Girish Mahajan.
Sources in the government said Chief Minister Devendra Fadnavis has asked Mahajan to meet Shetti in a bid to end the agitation which started on Monday.
Shetti, who is camping in Dahanu, close to the Gujarat border, confirmed that he got an invitation for talks from Mahajan. "I will meet him tonight, but my demand is unchanged. I want increase of Rs 5 per litre in the milk purchase price, and I am not going to back down," Shetti told PTI. Shetti's party has proposed a state-wide agitation for Thursday, appealing farmers to block roads with their cattle.
Earlier in the day, Shetti landed in Dahanu, vowing to stop the trains carrying milk to Maharashtra from Gujarat.
Railways have made special arrangements for supply of milk to Mumbai. A Western Railway official on Tuesday had said milk tankers will be attached to the Ahmedabad-Mumbai Central passenger train to mitigate problems faced by consumers.
"I will see to it that no train carrying milk from Gujarat to Mumbai passes from this station," Shetti had said.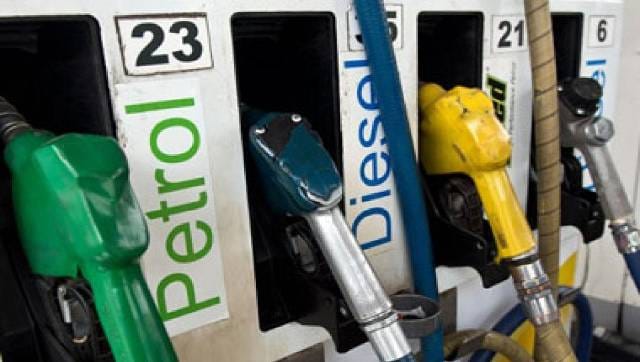 Business
Petrol and diesel prices on 26 November 2021: Petrol price in Delhi stands at Rs 103.97 per litre while diesel is available for Rs 86.67. In Mumbai, petrol is retailing at Rs 109.98 while diesel costs Rs 94.14
India
A day after two cases of Omicron variant were reported in Karnataka, the Centre and states are on high alert to keep the virus at bay
India
Locals claimed that at least 10 boats were completely destroyed and 40 others, which were anchored at the coast, were partially damaged due to the stormy weather