Maharashtra dairy farmers call off strike after govt accepts key demand, hikes milk price to Rs 25 per litre from 21 July
An end to the four-day agitation by dairy farmers appeared in sight on Thursday, with the Maharashtra government announcing that it had accepted a key demand of the protesters.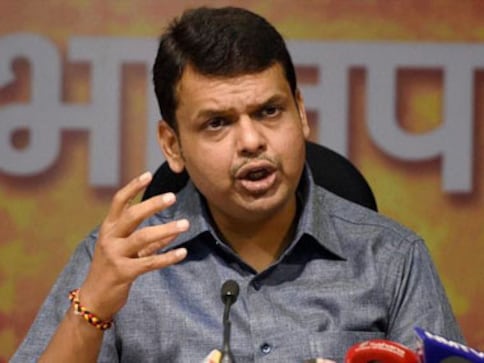 The Maharashtra dairy farmers have called off their strike after the state government announced it had accepted a key demand of the protesters, ANI reported.
Raju Shetty, Swabhimani Shetkari Sanghatana chief, announced that the farmers' protest was called off after state government announced Rs 25 per litre as the minimum rate of milk for dairy farmers from 21 July, ANI reported.
The government decided to give Rs 25 per litre for milk to dairy farmers with effect from 21 July, dairy development minister Mahadev Jankar said in the Legislative Assembly on Thursday evening.
The farmers had been holding protests in parts of the state since Monday, seeking a hike of Rs 5 per litre in the procurement prices. The impact of the protest was felt particularly in Mumbai and Pune where milk supplies were partially affected.
Though the protest has not created an acute shortage of milk yet, the agitation has intensified with families of dairy farmers also pitching in.
"I'm ready to withdraw the agitation if the milk-purchase rate is fixed around Rs 25 per litre," Raju Shetti, Swabhimani Paksha MP, who is spearheading the stir, had said.
The minister made the announcement after a meeting convened by Assembly Speaker Haribhau Bagade.
Chief Minister Devendra Fadnavis, revenue minister Chandrakant Patil, Leader of Opposition in the Assembly Radhakrishna Vikhe Patil, NCP leader Ajit Pawar, leaders and representatives of milk suppliers federation were present at the meeting.
The major milk-producing districts of Kolhapur, Sangli, Satara, Ahmednagar and Nashik supply bulk of the stock to Mumbai and Pune. Some units in Thane and Palghar also supply milk to the Mumbai Metropolitan Region.
On Wednesday, Shetti had vowed to stop trains carrying milk to the state from Gujarat. A Western Railway official earlier said milk tankers would be attached to the Ahmedabad-Mumbai Central passenger train to mitigate problems faced by consumers.
With inputs from PTI
also read
India
Maharashtra CM Eknath Shinde has announced that the city of Ahmednagar will now be renamed Ahilyanagar after the Maratha warrior Ahilyabai Holkar. The Malwa queen was known to be a great ruler and a learned politician. Her contributions to women's empowerment and education are unforgettable
India
The government found that false promises were made or false identity was used in some cases, with even married persons trying to mislead women, the BJP leader said, adding that cases termed as love jihad have also come forward in large numbers.
Explainers
A religious procession taken out by a group of Muslims stopped outside the famous Trimbakeshwar temple in Nashik to spread incense in the direction of the deity, as per tradition. However, security guards refused to let them climb the steps. Here's how it snowballed into a controversy