Maharashtra bandh: NCP leader slams state govt, police for detention of students in Mumbai
NCP legislator Vidya Chavan on Thursday criticised the Maharashtra government and the police for the detention of students ahead of a summit which was to be addressed by Dalit activist Jignesh Mevani and JNU student leader Umar Khalid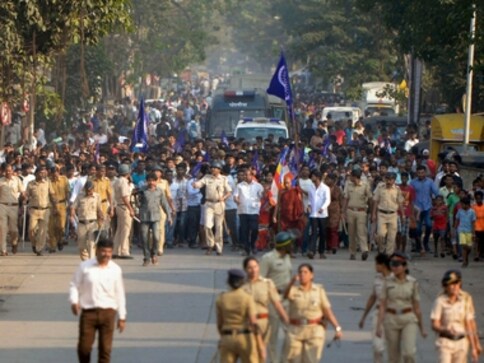 Mumbai: NCP legislator Vidya Chavan on Thursday criticised the Maharashtra government and the police for the
detention of students ahead of a summit which was to be addressed by Dalit activist Jignesh Mevani and JNU student leader Umar Khalid.
Chavan, a member of the Maharashtra Legislative Council, sought to know why action was taken against the students while those responsible for the 1 January violence in Pune were not arrested.
Police on Thursday denied permission to a summit scheduled to be addressed by Mevani, the MLA from Gujarat, and Khalid and detained students gathered outside the Bhaidas hall in suburban Vile Parle for the event. Those detained included Datta Daghe, the president of Chhatra Bharati, the organiser of the event, other organizers,
MLC Kapil Patil, Allahabad University student leader Richa Singh and Jawaharlal Nehru University (JNU) student leader Pradip Narwal. "MLC Kapil Patil and students from different parts of the state were detained. This is not done," Chavan told reporters outside the Bhaidas hall. She also demanded the arrest of right wing leaders Sambhaji Bhide and Milind Ekbote who, she alleged, were behind the violence at Bhima Koregaon in Pune three days back.
Violence erupted in Pune district on 1 January when Dalit groups were celebrating the bicentenary of the Bhima-Koregaon battle in which the forces of the British East India Company defeated the Peshwa's Army.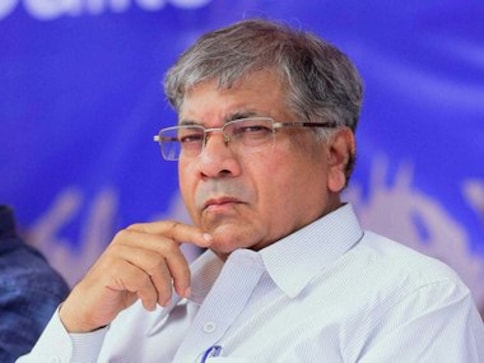 India
Prakash Ambedkar has called for Maharashtra bandh on Wednesday to protest the state government's "failure" to stop the violence in Koregoan
Photos
Dalit groups, which had called for a complete shutdown in the state in protest against the violent clashes that broke out during the Bhima Koregaon battle anniversary in Pune, called off the Maharashtra strike on Wednesday evening.
India
The FIR seems like an attempt at trying to change the well-documented sequence of facts of what happened on 1 January at Bhima Koregaon.