Maharashtra ATS arrests Parbhani youth for suspected Islamic State links
Maharashtra Anti-Terrorism Squad on Sunday arrested a youth from Parbhani for his alleged links to the Islamic State group.
Maharashtra Anti-Terrorism Squad on Sunday arrested a youth from Parbhani for his alleged links to the Islamic State group.
The recent development comes after Kuwaiti authorities on Saturday arrested Islamic State recruiter Abdulla Hadi Abdul Rehman Al Enezi on a tip-off given by the National investigation Agency (NIA). According to reports, Hadi had allegedly funded the Indian Islamic State operative Areeb Majeed.
#FLASH One man, Abdulla Hadi Abdul Rehman Al Enezi, arrested in Kuwait for suspected links and for terror funding and recruitment for ISIS.

— ANI (@ANI_news) August 6, 2016
Reports suggest that Hadi had paid upto $1,000 to the Indian IS recruits. He reportedly admitted his involvement in the terror organisation after his return from Pakistan in 2013.
In November 2014, Areeb Majeed was brought back to India from Iraq-Turkey where he had gone earlier that year as an IS recruit. NIA had brought him back to Mumbai through diplomatic channels after they had tracked Majeed to a city in Turkey based on a call.
Majeed, a civil engineering student from Kalyan in Mumbai, was part of a group of four who had left India on 23 May 2014 to join and fight for the IS in Iraq. While, Majeed chose to go to Mosul to fight for the IS, his other three friends Fahad Sheikh, Shaheen Tanki and Aman Tandel opted to work for the social media wing of the IS.
According to a report by The Times of India, Majeed had revealed some of the names of his associates when interrogated by NIA. The agency soon started investigating and found that Majeed had recieved money from Kuwait.
Deccan Chronicle reported that the agency had sent a Mutual Legal Assisstance Treaty (MLAT) to the country seeking information about the identity of the person who had transferred the money.
This is touted as the first international arrest made by the NIA in connection with Islamic State recruitment in India.
Find latest and upcoming tech gadgets online on Tech2 Gadgets. Get technology news, gadgets reviews & ratings. Popular gadgets including laptop, tablet and mobile specifications, features, prices, comparison.
India
The NIA informed the court that some 1.26 lakh mails have been recovered from Hany Babu's email account and they need to be scrutinised.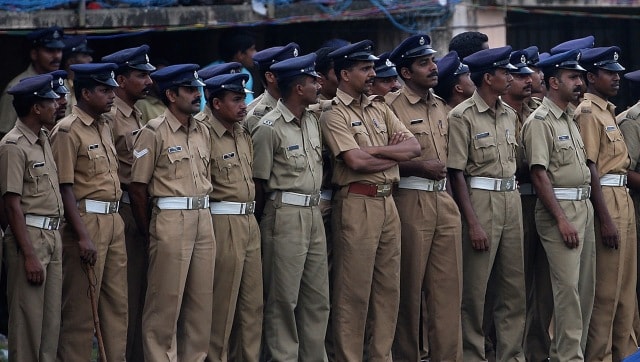 India
NIA has so far arrested 10 people in the case of smuggling of gold through diplomatic baggage addressed to the UAE consulate in Thiruvananthapuram
India
Babu, an associate professor in the Department of English, was arrested by the NIA on Tuesday in connection with the case.