Mahakaushal Express derailment: Here's a look at train accidents in the last 15 months
The Indian Railways is back in the news with the derailment of Mahakaushal Express on March 30. Here's a list of some of the major train accidents that took place between January 2016 and March 2017
The year 2016 witnessed some major train accidents, and 2017 has started on a grim note as well, with a derailment at the Kuneru station in Vizianagaram, Andhra Pradesh, which killed at least 27 people and injured over 100 passengers on 21 January.
Disaster struck again on Thursday, with the Mahakaushal Express derailing in Uttar Pradesh. As reported earlier, 52 passengers were injured, after six bogies of the Jabalpur-Nizamuddin Mahakaushal Express derailed in Mahoba district of Banda, Uttar Pradesh.
The incident took place between Mahoba and Kulpahad railway stations near Supa village, SP (Mahoba) Gaurav Singh said.
Ten of those seriously injured have been admitted to a private hospital in Mahoba, he said. Three AC and three general bogies derailed.
The two derailments prove Indian Railways is looking at another challenging year in terms of providing safety to its passengers.
Earlier in 2016, 146 people were killed and 179 injured when the Patna-Indore Express derailed near Pukhrayan station, about 60 km from Kanpur. Railway Minister Suresh Prabhu had a tough time in 2016, with repeated mishaps making the news.
Firstpost has put together a list of all the major accidents that have taken place in India since January 2016. (Click here, if you are facing difficulty in viewing the storymap on a mobile device).
The two accidents in 2017 only prove that ensuring safety of rail passengers will be a major challenge for the railways, as it sets out on a modernisation drive.
India
Guidelines have been announced by state governments to ensure that people follow all COVID-19 protocols while enjoying the festivities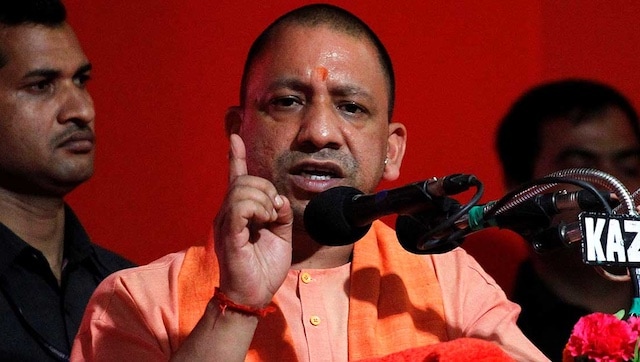 India
The Uttar Pradesh chief minister encouraged cleanliness at puja pandals and Ramlila events and said roads for taking Goddess Durga for immersion should be pothole free
India
The tractor-trolley overturned when the driver suddenly applied the brakes to avoid hitting an animal, police said