Madras Music Academy drops seven artists from Margazhi lineup following #MeToo allegations
The seven artists dropped by the Madras Music Academy include N Ravikiran, OS Thyagarajan, Mannargudi A Easwaran, Srimushnam V Raja Rao, Nagai Sriram, R Ramesh and Thiruvarur Vaidyanathan.
The world of Carnatic music continues to feel the tremors of the ongoing #MeTooIndia movement.
Just a few days after a public meeting was held in Chennai to discuss how the movement could be taken 'off the internet and onto the streets', news reports said that one of the prestigious music sabhas in the city had decided to drop seven artists from its roster for the upcoming Margazhi (December) season.
N Murali, president of the Madras Music Academy, said that the sabha was dropping these seven artists whose names had come up in several #MeToo allegations.
The list of ousted artists includes N Ravikiran, OS Thyagarajan, Mannargudi A Easwaran, Srimushnam V Raja Rao, Nagai Sriram, R Ramesh and Thiruvarur Vaidyanathan, as per a report by The News Minute.
In a report by Scroll, N Murali was quoted as saying, "We want to extend our sensitivity and sympathy to the survivors who have been unable to raise their voice or articulate the trauma that they have gone through all these years. We want to show our solidarity to them. We also felt we must take this stand to uphold the credibility of our institution. We cannot turn a blind eye to the #MeToo storm."
The Margazhi festival, held in December every year, is one of the most renowned celebrations of the classical arts in South India, featuring stalwarts from the world of  Carnatic music and Bharatnatyam. The ousted artists have been Margazhi regulars for many years now.
On 9 October, singer Chinmayi Sripaada directed a tweet at Carnatic musicians who have been accused of sexual misconduct by women, including their students and members of the audience. Within a few days, several young Carnatic musicians wrote a public letter demanding civil society investigations into the allegations and begin a process that holds music sabhas and organisers accountable for the safety of the artists as well as the appreciators of their art. Many big names including TM Krishna, Bombay Jayashree, Ranjani and Gayatri, Abhishek Raghuram, and Sikkil C Gurucharan also joined this movement.
Find latest and upcoming tech gadgets online on Tech2 Gadgets. Get technology news, gadgets reviews & ratings. Popular gadgets including laptop, tablet and mobile specifications, features, prices, comparison.
Arts & Culture
Kapila Vatsyayan authored nearly 20 books on different forms of art and their histories in her long career. Some of her notable works include The Square and the Circle of Indian Arts (1997), Bharata: The Natya Sastra (2006), Dance in Indian Painting (2004), Classical Indian Dance in Literature and the Arts (2007), and Transmissions and Transformations: Learning Through the Arts in Asia (2011).
Entertainment
As their reality show comes to an end, a look at how the Kardashians have influenced major contemporary debates and will leave a lasting and complicated legacy of social change.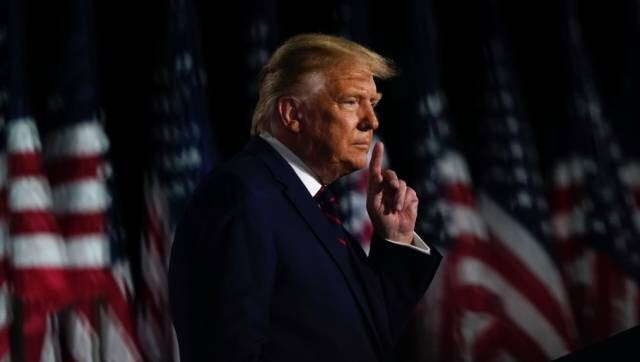 World
Amy Dorris told The Guardian that Trump sexually assaulted her in his VIP suite at the US Open tennis tournament in New York, a claim the US president denied via his lawyers