Madras High Court upholds death sentence against techie for rape, murder of seven-year-old girl in 2017
The Madras High Court confirmed the death sentence given to a 23-year-old techie by a lower court for the rape and murder of a seven-year-old girl in 2017.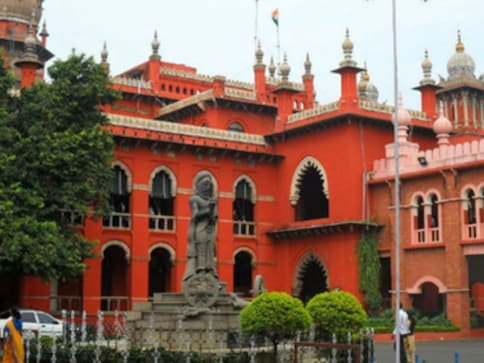 Chennai: The Madras High Court on Tuesday confirmed the death sentence awarded to a 23-year-old techie by a lower court for the rape and murder of a seven-year-old girl in 2017.
A division bench of justices S Vimala and Ramathilagam upheld the 19 February order of the Mahila court in neighbouring Chengalpattu, awarding death penalty to S Dhasvanth, an engineering graduate.
The bench was dismissing an appeal filed by Dhasvanth, who had challenged the trial court order convicting him in the rape-and-murder case of the seven-year old girl, who was his neighbour, in February 2017.
The crime had triggered a public outcry and Dhasvanth had faced the ire of a group of women, who assaulted him when he was brought to the lower court for trial.
According to the prosecution, the convict had lured the girl into his flat at Mugalivakkam, using a dog, and strangled her to death after raping her.
The convict had then dumped the body in a travel bag and subsequently, burnt it on a highway.
He was held guilty for offences under the Indian Penal Code (IPC) and the Protection of Children from Sexual Offences (POCSO) Act.
Mahila Court judge Justice P Velmurugan, while holding Dhasvanth guilty, had referred to the sensational Nirbhaya gangrape-and-murder case in Delhi and said the instant case merited death sentence.
Incidentally, the high court verdict came a day after the Supreme Court dismissed the pleas filed by three of the four convicts in the Nirbhaya case, seeking a review of the top court's verdict upholding the death penalty awarded to them for the gangrape and murder of a 23-year-old paramedic student on 16 December, 2012.
In his appeal, Dhasvanth had contended that the trial court judge had grossly erred in finding him guilty on the basis of conjunctures and surmises not amounting to evidence.
During the pendency of the case, Dhasvanth was also charged with the murder of his mother.
While out on bail in the rape-and-murder case, he had allegedly killed his mother and fled with her jewellery in December 2017, before being caught in Mumbai.
The proceedings in the case are pending in a court.
First Cricket News
Jadeja sustained the injury while attempting to take a catch during a match against Royal Challengers Bangalore on 4 May
First Cricket News
Devon Conway has struck three fifties in a row in his last three outings for CSK.
First Cricket News
CSK shared a special video wherein Hussey was talking to former teammate Matthew Hayden in a 'Super Reunion'.