Madras HC takes note of BJP leader H Raja's remark, directs Tamil Nadu govt to ensure law and order
The Madras High Court on Wednesday directed the Tamil Nadu government to ensure law and order across the state in view of a statue of rationalist leader EV Ramasamy
Chennai: The Madras High Court on Wednesday directed the Tamil Nadu government to ensure law and order across the state in view of a statue of rationalist leader EV Ramasamy, popularly known as Periyar, being vandalised.
The first bench of Chief Justice Indira Banerjee and Justice Abdul Quddhose passed the direction while closing a PIL moved by advocate AP Suryaprakasam seeking a direction to the police to take necessary action to maintain peace in view of the row over remarks made by BJP leader H Raja.
When the plea came up, Additional Advocate General Aravindth Pandian submitted that the government was already seized of the matter and has ensured adequate protection to statues of Periyar across the state.
This apart, four persons involved in violence have been taken in custody, he added.
The petitioner alleged that Raja's comments instigated violence in the state resulting in attack on a Periyar statue allegedly by BJP cadres at Tirupattur yesterday.
He submitted that over eight lakh students are writing their class 12 board exams and any disruption of law and order and peaceful atmosphere in the state would shatter the future ambition of the students.
Recording the submission, the bench suo motu impleaded the Tamil Nadu government and passed the direction.
Triggering a row, Raja had indicated that statues of the rationalist leader could be the next to be pulled down after a statue of Communist icon Lenin was razed by suspected BJP workers in Tripura.
In a Facebook post in Tamil, he said, "Who is Lenin and what is the connection between Lenin and India? What connection India has with Communists? Today Lenin's statue removed in Tripura, tomorrow it will be the statue of EV Ramasamy in Tamil Nadu."
The post was subsequently deleted.
With the remarks stirring a controversy in Tamil Nadu, Raja initially took to Facebook today to issue a clarification and express regret for his comments.
Later, speaking to reporters in Delhi, he claimed that his Facebook admin had put up such a post while he was travelling to the national capital for a party event.
"I later removed the post and have also removed the admin," he said and once again expressed regret.
Find latest and upcoming tech gadgets online on Tech2 Gadgets. Get technology news, gadgets reviews & ratings. Popular gadgets including laptop, tablet and mobile specifications, features, prices, comparison.
India
P Jayaraj and his son Fenix, arrested for 'violating' lockdown norms over the business hours of their cell phone shop, died at a hospital in Thoothukudi on 23 June, with relatives alleging that they were severely thrashed at the Sathankulam police station earlier.
India
In rural Tamil Nadu, a health sub-centre is the first institution from the primary health care system that anybody from the community would turn to,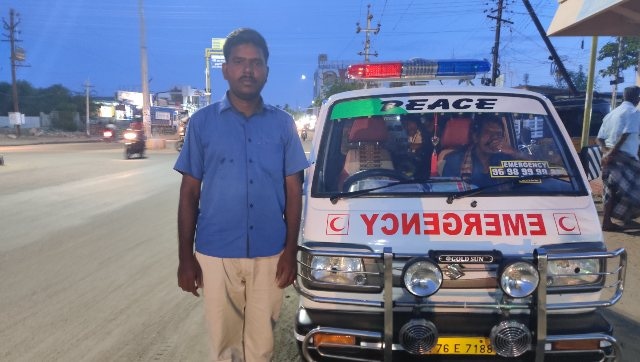 India
The experiences of many Muslims in Tamil Nadu in accessing healthcare revealed a system that repeatedly revealed its biases against them.