Madras HC slams civic bodies; says banners, signboards in Tamil Nadu cannot feature living persons
The Madras High Court has banned all authorities in the state from erecting banners that use photographs of people who are alive
The Madras High Court has banned all authorities in the state from erecting banners that use photographs of people who are alive. In a bid to weed out the menace of hoardings and signboards dotting the skyline, the court has cited provisions of the Tamil Nadu Open Places (Prevention of Disfigurement) Act, 1959.
Justice S Vaidyanathan, while disposing a plea by B Thirulochana Kumari of Arumbakkam, seeking a direction to the Chennai corporation commissioner to remove a party board, banner and flag put up in front of her house, came down hard on civic authorities. The court also banned "unnecessary drawings" on walls in order to ensure a "clean atmosphere" in all wards of the state.
The judge recorded the submissions of the counsel for the corporation, including the commissioner, and the inspector of police of Arumbakkam station, that all banners and party flags, if any, not removed, would be removed forthwith.
They will ensure that no such act take place in future in residences of people in the city, the judge said. "If any banner or party flagposts are erected, it should be removed forthwith. Whoever objects to such removal of party flag/banner, etc, the name and address of such person shall be furnished to the police, so that the police shall register a case against such person," the judge said.
The petitioner submitted in April that a person named Mathi erected a party flag in front of her property and when this was objected to, she was threatened with dire consequences. According to the petitioner, it was removed later but another sign board was erected in the same place.
She alleged that the inspector declined to accept her representation to take action against Mathi and threatened that a case would be registered against her under the SC and ST (Prevention of Atrocities) Act.
The court said, "If at all any permission is given by the authority concerned for erecting banners, flex boards, sign-boards, etc., the authority concerned shall ensure that the photos/pictures of such persons who are alive, shall not be depicted by way of those banners, flex boards, sign-boards, etc," the judge said.
The judge further directed that the photos of persons, who are sponsoring the pictures, shall also not be depicted. The chief secretary shall send a circular in this regard to all office bearers of the wards, the judge added.
India
The incident occurred in the Nilgiris district, when the bus was ferrying workers from Kotagiri to Mettupalayam and stopped to let the tusker pass
India
Ravi had been holding peace negotiations with the Naga insurgent group NSCN-IM since 2014.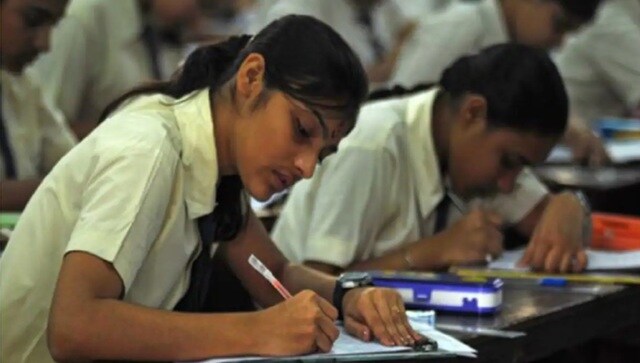 India
The standard of medical education is in no way diluted or affected merely by dispensing with the common entrance examination, the preamble of the Bill to override NEET said