Madhya Pradesh Police chased a petty criminal, but caught a serial killer who confessed to 33 murders
The Bhopal Police team caught serial killer Aadesh Khamra in the jungles of Sultanpur in Uttar Pradesh after a three day chase. He has confessed to 33 murders.
When the Bhopal Police arrested Aadesh Khamra on 7 September, they thought they had arrested a tailor turned petty criminal. But they were left stunned after the 48-year-old Madhya Pradesh resident confessed to having murdered more than 30 people, reported The Hindustan Times.
Last week, the police arrested Khamra after a three-day chase in the jungles of Sultanpur in Uttar Pradesh, reported The Times of India. It was Superintendent of Police Bittu Sharma who took down Khamra at gunpoint at night. She said that neither she nor Superintendent of Police Rahul Lodha Kumar realised that they had nabbed a notorious killer.
The police also arrested Khamra's accomplices Jaikaran Prajapati from Bhopal and Tukaram Banjara from Nagpur.
Deputy Inspector General (DIG) Dharmendra Chaudary told reporters on Wednesday that Khamra had confessed to three additional killings, making the tally 33, reported The Free Press Journal. In his latest confession, Khamra admitted that he had killed two brothers and a truck driver in the Gwalior-Chambal region in 2010.
Chaudary added that the Madhya Pradesh Police are in touch with the police teams of six other states, as it is suspected that either Khamra's gang may have committed murders in other states, or vital clues related to his crimes could be recovered.
According to Dainik Bhaskar, giving details of the crime, the DIG also said that in 2010, Khamra gave sedatives to a truck driver and a cleaner, robbed their truck and then murdered them. He dumped one body in Biaora-Rajgarh and the other in Malanpur. A missing persons report for the two victims was registered at a police station in Betul district.
According to The Times of India, Khamra and his gang had an effective modus operandi, wherein they would befriend truck drivers, sedate and murder them, strip their bodies to prevent identification and dump them in culverts or on roads in hilly areas. This method of dumping the bodies made them turn up in other states such as Uttar Pradesh, Bihar, Maharashtra and Jharkhand, leaving the police struggling to make a connection.
According to reports, Khamra's family in Mandideep in Madhya Pradesh were as shocked by his crimes as the police. Relatives and friends were stunned to discover that a "well-behaved and quiet man" could be responsible for such murders.
The Bhopal Police claim that the murders started around 2010, the first being in Amravati in Maharashtra and the other in Nashik. Soon, bodies began to appear in other parts of Madhya Pradesh and some in Maharashtra, Uttar Pradesh and Bihar. The police could not find any connection in these cases, except that all the victims were truckers and their helpers. It did not occur to them that a quiet tailor from Madhya Pradesh was responsible for such gruesome deaths.
A Special Investigation Team has taken up Khamra's case and will scan call his details to ascertain the locations he has been to and his involvement in crimes.
There are conflicting reports on why Khamra committed these murders. Some claim he was influenced by another killer, while others claim that money was the motive as Khamra would kill truckers and then loot their cargo.
Reports said he was influenced by one Ashok Khamra, who had admitted to killing 100 truckers in 2010 after his arrest. However, he escaped police custody while being brought to Bhopal and has reportedly been absconding since.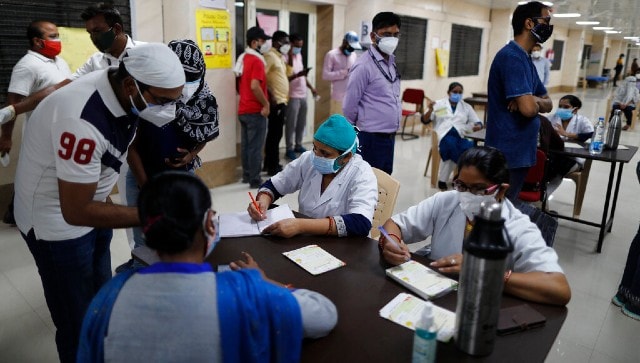 India
On Wednesday, Tamil Nadu reported its first case of Delta Plus variant of COVID-19 from Chennai, with a city-based nurse getting infected with it
India
The President has appointed Robin Phukan, to be an Additional Judge of the Gauhati High Court, for a period of two years with effect from the date he assumes charge of his office, read the notification
Politics
The newly-appointed RLD chief vowed that his party will not allow a communally polarised campaign to 'ruin' the Hindi heartland state in the run-up to the Assembly polls in 2022