Madhya Pradesh hooch tragedy: Toll mounts to 20; CM orders removal of Morena collector, SP
Twenty-one more are currently undergoing treatment in Morena and Gwalior, said a senior police official. Police also said they have registered a case against seven people and launched a search for them
Bhopal/Morena: Six more people have died after consuming spurious liquor in Madhya Pradesh's Morena district, raising the toll to 20, a police official said on Wednesday.
Taking serious cognisance of the incident, Chief Minister Shivraj Singh Chouhan ordered the removal of Morena's collector and superintendent of police, after holding a review meeting on the situation on Wednesday, another official said.
Police said they have registered a case against seven people in connection with the incident and launched a search for them.
"The death toll is now 20 as six more people died after consumption of spurious liquor by villagers in Morena," Deputy Inspector General, Chambal range, Rajesh Hingankar told PTI.
Besides, 21 other people are currently undergoing treatment in Morena and Gwalior, he said.
"An initial autopsy report revealed the cause of death as consumption of excess liquor which damaged vital body parts. The viscera have been sent to the Forensic Science Laboratory in Sagar for examination," Morena's in-charge Chief Medical and Health Officer Dr RC Bandil said.
The forensic science lab's report will reveal the exact nature of poison in the liquor, he said.
Meanwhile after chairing a high-level meeting at his residence in Bhopal, Chouhan directed for the removal of Morena collector and SP, a public relations department official said.
The collector and SP would be held directly responsible in such matters, the chief minister warned and said he will not remain a "mute spectator" over such issues.
"It is a painful and very inhuman incident. A campaign should be launched against illegal liquor sale in the state," the official said quoting Chouhan.
ऐसी घटनाओं की पुनरावृत्ति न हो, इसके लिए अवैध शराब के विरुद्ध प्रदेश में अभियान चलाया जायेगा।

ऐसी घटनाओं के लिए जिम्मेदार शासकीय अधिकारी और कर्मचारी के विरुद्ध भी कठोरतम कार्रवाई की जायेगी।

— Shivraj Singh Chouhan (@ChouhanShivraj) January 13, 2021

State Home Minister Narottam Mishra, Chief Secretary IS Bains, DGP V K Jouhri, Additional Chief Secretary Rajesh Rajora were among those present in the review meeting.
Meanwhile, the police registered a case against seven persons in connection with the incident and declared a reward of Rs 10,000 each for their arrest, an official said. The case has been registered under Indian Penal Code Section 304 (culpable homicide not amounting to murder) and provisions of the Excise Act, the police said.
Politics
It is unlikely that Modi will take action against Chouhan. The PM's political past makes it absolutely clear that he doesn't act even when serious allegations are made against his colleagues. He is known to brazen it out and prefers silence over action.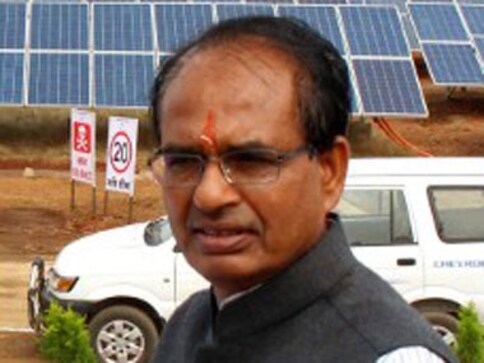 Politics
So, will Chauhan survive? Unless his script is being written by an Agatha Christie fan in the BJP, there is every chance that, like Jeeves, Chouhan too will carry on in true Wodehousian spirit.
Politics
The Madhya Pradesh CM Shivraj Singh Chouhan is more popular than his party. IN a presidential style system, he would win hands down, but this isn't a presidential vote.