Madhya Pradesh farmers' protest: Patidar leader Hardik Patel may leave for Mandsaur on 13 June
Patidar leader Hardik Patel will arrive in Mandsaur, the epicentre of the farmers' stir in Madhya Pradesh, with his supporters to meet the agitating cultivators
Jaipur: Patidar quota stir leader Hardik Patel will arrive in Udaipur on Monday and is likely to leave for Mandsaur, the epicentre of the farmers' stir in Madhya Pradesh, with his supporters the following day.
"Patel will be reaching Udaipur via road from Ahmedabad on Monday evening and will take part in a community feast in Namri panchayat. We had asked the police to allow him to address a gathering but it was not permitted," said Gehrilal Dangi, district president of Patel Navnirman Sena.
He has plans to leave for Mandsaur, but whether the administration allows it is uncertain, Dangi added.
He said that the Patidar community in Gujarat and Rajasthan stands in support of the Madhya Pradesh farmers.
"Patel desires to meet the agitating cultivators during his visit," Dangi said.
Additional SP Brijesh Kumar Soni said: "We have information that Hardik Patel will be in Udaipur on June 12 and take part in a community gathering."
Hardik, who had spent six months of exile in Udaipur after a Gujarat High Court order, had returned to his hometown in January this year. He was staying at a former Congress MLA's house during this period
He was released from jail in Gujarat after nine months in confinement in July last year.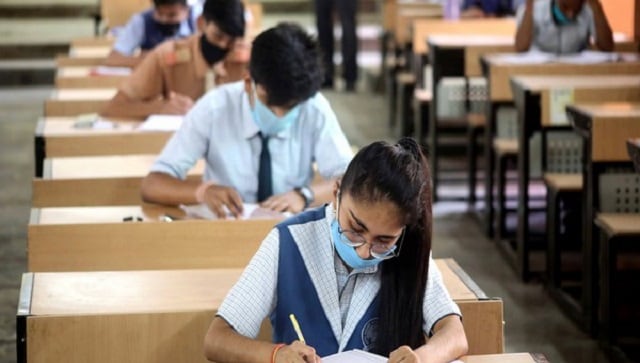 India
The state education minister Bhupendrasinh Chudasama made this announcement today (2 June) keeping in mind the COVID-19 pandemic situation in the state
India
As many as 3.5 lakh students will be taking the GSEB Class 10 exam. For class 12, 6.83 lakh students will be sitting for the examination
Politics
Addressing a press conference ahead of the inauguration of an AAP office in Ahmedabad, Kejriwal said the AAP was a credible alternative to the BJP and Congress