Madhavi Divan, new additional solicitor-general, played key role in triple talaq case, advocated against death penalty for rape of minors
The Central government on Monday appointed advocate Madhavi Divan the Additional Solicitor General (ASG). She is the third woman who has been appointed ASG in the apex court.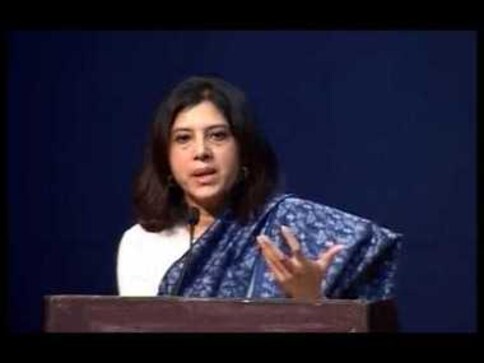 The central government on Monday appointed advocate Madhavi Goradia Divan as the Additional Solicitor General (ASG).
Divan will represent the government in the Supreme Court and will hold office till 30 June, 2020. She is the third woman who has been appointed ASG in the apex court. Earlier, Indira Jaising was the ASG and presently, Pinky Anand holds the post.
Divan had played an important role in helping the Centre put forth its arguments in the triple talaq case in the Supreme Court, states a report by The Indian Express.
Muslim women had petitioned the court against the practice, arguing that this practice not only violated their rights but also left many women destitute and helpless. Thereafter, the Supreme Court, in August 2017, declared instant triple talaq illegal and unconstitutional.
The Centre's attempt to push through a legislation after the apex court's verdict has sparked a political battle between the government and the Opposition, which has argued against criminal provisions included in the proposed legislation.
On this point, Divan has argued in an article in The Indian Express that triple talaq should be criminalised, and contended that the practice "needs social obliteration if not through punishment, then at least the prospect of it." She compared triple talaq with bigamy, and said that the latter remains a crime even though the second marriage has no validity. She argued that similarly, in the case of triple talaq, merely "nullifying the divorce" is not enough, and that it must be punishable.
Divan, however, has also taken positions contrary to those held by the ruling dispensation in the past. Even as numerous states such as Rajasthan and Madhya Pradesh (earlier ruled by the BJP) had introduced the possibility of death penalty for the rape of minors below 12 years of age, Divan wrote an article describing such legislations as a "quick fix that is unlikely to generate the desired deterrence." In an article on Hindustan Times, she wrote, "Since most sexual crimes against minors take place in the safe confines of a home, often by a relative, the victim is likely to be silenced against complaining, particularly because the consequences can be death for the offender. The girl herself might find the possible consequences hard to deal with. In any case, death sentences are rarely executed in India.
Divan began her legal practice from the Bombay High Court and has represented two state governments in judicial proceedings in the past - those of Madhya Pradesh and Gujarat, as stated by Live Law.
Her husband, Shyam Divan, is also a senior advocate, and was recently one of the lawyers who appeared for the petitioners in the right to privacy case.
With inputs from ANI