Machhli of Ranthambore, India's most photographed tiger, dies at 19
India's most famous tiger, fondly known as 'Machli', photographed by hundreds and loved by thousands,breathed her last on Thursday afternoon at The Ranthambore National Park in Rajasthan
India's most famous tiger, fondly known as 'Machli', photographed by hundreds and loved by thousands, breathed her last on Thursday afternoon at The Ranthambore National Park in Rajasthan
Aged 19, Machli, often touted as 'The queen of Ranthambore', had been sick for the past few weeks and had stopped eating, as reported by Economic Times. The longest surviving tiger of Ranthambore, the ageing Machli, had been slowing down and had lost her teeth.
As per the reports, she was found starving and laying down on her side in a bamboo patch near the boundary of the park. Even as wildlife specialists and veterinary doctors monitored her situation, there was not much they could do to help.
"We were trying to provide her treatment but she died. It was a natural death linked to her age," Ranthambore tiger project director Yogesh Kumar Sahu.
The cremation for Machli would be carried out in a proper way because, as she was known not just for being a legend, but also the godmother of the entire forest.
"All guides and forest staff want a proper cremation for her just like we would do for any other family member,"  Hemraj Meena, guide and naturalist at Ranthambore was quoted saying to DNA.
Machali had crossed the average life span of Endangered Royal Bengal tigers who live on average for 10 to 15 years. Her death made national headlines in India, while saddened fans took to social media to pay their respects to the "lady of the lake" and the "queen of Ranthambore".
#RIPMachli:Oldest tiger in wild passes away, Ranthambore will miss her A prayer for Machli https://t.co/2sMZ5g4zhI pic.twitter.com/xkDiR9pmdD

— Vidya Deshpande (@vidyadee) August 18, 2016
#Rajasthan govt to offer ceremonial last rites to #Machli . The oldest living tiger in the wild passed west this morning. She was 19

— sid (@sidsbose) August 18, 2016
19 year old #Machli finally succumbed to old age ending her #love affair with #Ranthambore Tiger Reserve. A #Legendary tigress she has been!

— Kamalika Basu (@KamalikaBasu) August 18, 2016
India's grand old and much loved tigress Machli dies at age 20. She was the Queen of hearts. https://t.co/SmNAcDmKVM

— viva kermani (@vivakermani) August 18, 2016
Featured in wildlife documentaries, she was once filmed successfully battling a four-metre (14-foot) long crocodile, according to the park's website.
Machli, the Hindi word for fish because of shaped markings on her face, also had 11 cubs over the years whose offspring make up almost half the park's tiger population. She had added $10 million a year to Ranthambore's income for the past 10 years, as reported by The Deccan Chronicle.
Her death comes as a massive search continues for another much-loved tiger in the western state of Maharashtra who disappeared from a wildlife sanctuary in April.
India is home to more than half of the world's tiger population with some 2,226 of the animals roaming its reserves, according to the last count in 2014.
With inputs from agencies.
India
The arrested have been identified as Mukesh Kumar Ode, Dilip Kumar, Sikandar and Hansraj.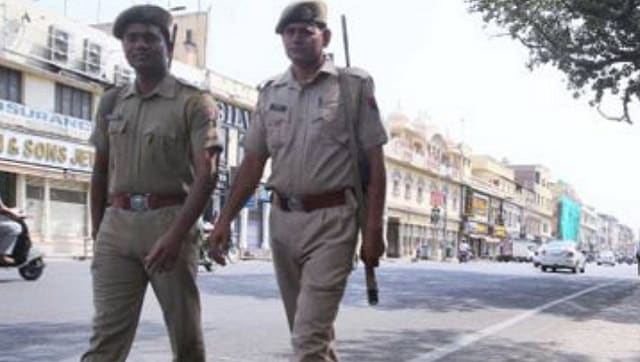 India
The BJP has been demanding a CBI probe into alleged irregularities in the recently conducted Rajasthan Teacher Eligibility Test (REET)
World
Most people criticised the use of animals for publicity stunts, saying they were used as showpieces despite several educational campaigns.