Machil fake encounter: Army tribunal suspends life sentence of convicts; victims' families say fight for justice will continue
Tension gripped Kashmir after an Armed Forces Tribunal in Chandigarh suspended life imprisonment of five army personnel including a colonel in the 2010 Machil fake encounter case
Tension gripped Kashmir after an Armed Forces Tribunal in Chandigarh suspended life imprisonment of five army personnel including a colonel in the 2010 Machil fake encounter case that had became a tipping point for the 2010 Kashmir unrest that had left 120 people dead.
Emotional scenes were witnessed inside Baramulla deputy commissioner's office on Wednesday after family members of Reyaz Ahmad Lone (20), Shahzad Ahmad Khan (27), and Mohammad Shafi (29) — who were killed allegedly by soldiers to make their "record look good" — staged a demonstration against the army court's verdict.
Reyaz's father Mohammad Yasuf Lone, 68, told Firstpost that if the accused are not punished with a life sentence, he would commit suicide.
"They (Indian Army) should have come and killed us all instead of bailing them out. We came to tell the government that we will kill ourselves if these people are not put behind bars," Lone said, as slogans against the Armed Forces Tribunal court and the Indian Army rented the air.
"We want them to be hanged, not let off by the courts. Our children were innocent and killed in cold blood by these people for rewards. What kind of justice system allows murderers like these to go free," he added.
Tracing the Machil fake encounter
A promise of Rs 2,000 a day as labourers led three men from a village in Rafiabad join a local counterinsurgent Bashir Ahmad Lone and his accomplice Abdul Hamid, to meet Abbas Hussain Shah, who worked with the 161 Territorial Army in Kupwara on 27 April, 2010.
The three men were later introduced to an army major posted in Kupwara, who motivated them to take a dangerous journey across the Line of Control to spy for the Indian Army.
On 29 April, 2010 Major Upendra Singh, according to police, was waiting with two army vehicles in Kalaroos in Kupwara. All the three boys were loaded in a truck. While Bashir was asked to leave, another accused Hamid went with Singh.
They were taken to Sona Pindi near the Line of Control in Kupwara, between 29 and 30 April, in Machil sector and shot dead in a staged encounter and later dubbed as "unidentified infiltrating militants". A rare police investigation into the killings revealed that the soldiers and officers of army's 4 Rajput Rifles lured the three men into a trap.
During investigation when family members of the missing men pointed towards Bashir's involvement, the police started analysing the call details of the three and Bashir. They then found that they had all gone to Kalaroos. Bashir was picked up eleven days later, followed by the arrest of Hamid. The police later officially sought Abbas Hussain Shah's custody from the Commandant of his 161 TA battalion, and on 27 May, he too was arrested.
The accused army men charge-sheeted in the case include Colonel DK Pathania of the 4 Rajput Rifles, Major Upendra Singh, Major Maurya (Adjutant), Subedar Satbir, Hawaldar Bir Singh, Sepoy Chadra Bhan, Sepoy Nagendra Singh, Sepoy Narendra Singh and Abbas Hussain Shah of the Territorial Army.
It was only after a public outcry that the bodies of the three Nadihal village victims were exhumed and it was established after forensic tests that the army had lied. in 2013, the army court martialed six of its men, including two officers, for their involvement in the 2010 'fake encounter'.
"If I see them, I will kill them," Shahid Shehzad Khan, whose father was one among the killed told Firstpost. "Even if I have to take gun in my hand I will do that," he added.
Abdul Rashid, father of Mohammad Shafi,  said that although they have been fighting an arduous battle for justice and will continue to do so, the Armed Forces Tribunal verdict that suspended the life imprisonment of the convicts has dashed hopes among the family members of the three men killed in the 'fake encounter'.
"We are feeling threatened. If these people are allowed to go free they can do anything with us. First, they used to send people to change our statement, now they will openly come and threaten us," Rashid said.
The case of the convicts was listed last week in Armed Forces Tribunal in Chandigarh. Major Anand Kumar (retired), who represented the convicted army personnel, said the army courts had "not done justice to the case" and the evidence was not "corroborated".
"There was pressure on the central government from the state government at that time to implicate these soldiers, that is why justice was not properly dispensed," Kumar said, adding he was confident that the entire case will be thrown out.
Human rights activist and lawyer, Parvez Imroz, told Firstpost that the people in Kashmir are hardly surprised by the verdict. "It happened with Pathribal fake encounter, Kanun Poshpora, and now it has happened with this case now," Imroz said.
India
A scheme, curated for the good of the military and the nation, is unnecessarily getting flak and is getting stuck in a wrong pension-saving narrative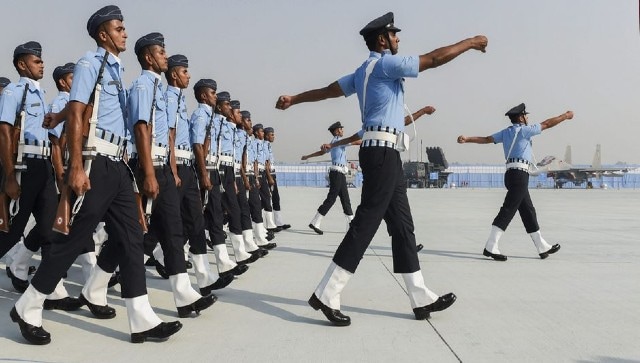 India
This somewhat revolutionary change in military affairs has been under deliberation and fine tuning for implementation for nearly two years. The government and the armed forces are on the same page
India
Hailing from Haryana, Shanan Dhaka ranked first among all girls in the NDA entrance exam and was ranked 10th overall. This is the first time the National Defence Academy will admit women candidates