LSAC to hold LSAT 2021 online over two weeks from 10 May onwards; register at discoverlaw.in
The LSAT-India will be administered through an artifical intelligence-assisted remote proctoring to ensure that the exams are given with integrity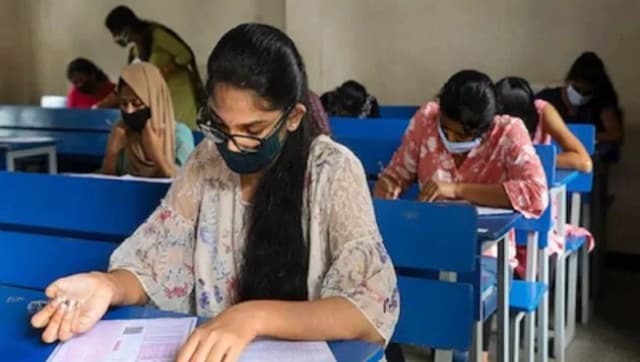 The Law School Admission Council (LSAC) will hold the LSAT 2021 in India over a period of two weeks starting from 10 May.
According to a report in The Indian Express, the exam will be held online and students will be able to take the law entrance test from the confines of their homes. The decision has been taken due to the COVID-19
pandemic situation.
The report adds that LSAT-India will be administered through an artifical intelligence-assisted remote proctoring to ensure that the exams are given with integrity. The exam will be divided into several days and slots, to accommodate a large number of test-takers.
Candidates who are interested in the examination can register at discoverlaw.in/register-for-the-test.
The report added that students who register prior to 15 January will have to pay a special early-bird price of Rs 3,499. Students who register post 15 January, will have to pay a sum of Rs 3,799.
https://indianexpress.com/article/education/lsat-india-starting-10-may-2021-for-law-school-aspirants-6992460/
Speaking about the LSAT-India 2021 test with NDTV, LSAC President and CEO Kellye Testy said that they are committed towards ensuring that students can pursue their educational goals despite the ongoing COVID-19
pandemic.
Testy added that they made the switch from the traditional paper-and-pencil test to the online mode in response to the COVID-19
emergency.
Stating that thousands of students have already successfully taken the online 2020 LSAT-India during the summer, they are using the experience to make the 2021 LSAT-India even better for students.
Once the registration period is over, candidates will receive scheduling details and instructions on how to take the test online. LSAC will provide additional details about LSAT in the weeks ahead.
Find latest and upcoming tech gadgets online on Tech2 Gadgets. Get technology news, gadgets reviews & ratings. Popular gadgets including laptop, tablet and mobile specifications, features, prices, comparison.
World
The world body's annual Global Humanitarian Overview estimated that 235 million people worldwide will need some form of emergency assistance next year, a staggering 40 percent increase in the past year
First Cricket News
Graeme Smith allayed doubts about Australia's slated tour next year despite the political turmoil that Cricket South Africa is currently going through and the country's struggles to contain the COVID-19 pandemic.
Sports
The crowd ceiling will be set at 4,000 or half the stadium capacity, whichever is lower, in the lowest-risk "tier one" parts of the country once a stricter lockdown ends