A long and unhappy list: Past rape victims of Uber driver come forward
Shiv Kumar Yadav, the driver accused of raping a young woman in the Uber cab he was driving has now been proved to be a serial offender.
Shiv Kumar Yadav, the Uber driver accused of raping a young woman in Delhi, has turned out to be a serial offender. An article on The Hindustan Times points out that Yadav has had five cases of sexual assault registered against him, three cases under the Goonda Act and one case for possessing illegal firearms. It's not wrong to call Yadav a hardened criminal - thug, sexual offender and serial law-breaker.
A villager told The Hindustan Times, "Six months ago, he sneaked into the village, pinned down a girl and blackmailed his father into buying him a car. When his father refused, he climbed a tree with a noose around his neck... His father relented."
The HT report quotes another villager as saying that Yadav is guilty of at least 26-27 cases of sexual assault, which have not even been reported to the police.
A Times of India report quotes a woman in the village who was raped at gunpoint by Yadav. She said that the police refused to lodge an FIR initially, but she and her husband persisted. Another girl, who was 18 when Yadav raped her, had to discontinue her studies and was married off by her family.
A police officer told Hindustan Times, "Police had barred him from entering Mainpuri. Though people are terrified, they seldom lodge any criminal complaint because they believe it will bring a bad name to the village."
As senior editor of Firstpost, Sandip Roy, pointed out, Yadav had a lucky run till he chose a middle class woman as his victim: "None of us heard anything about those earlier stories because Elau does not register on our consciousness in the way Gurgaon does. An assault on a woman in a village hours away from the highway or someone in a chawl inside a metro is terrible but not front-page news. Almost every high-profile rape story that has shaken the country is a middle-class metro story."
Perhaps, this is food for thought. Does the police, media and the justice delivery institutions of the country outrage just selectively? In fact, have all of us enabled someone like Yadav to continue being a sexual predator and thrive, as long as he remained in the shadows - the villages and the lower classes which doesn't matter to an urban middle class audience?
When it comes to Yadav's long list of crimes, there is plenty of blame to go around, as this revealing incident makes clear.
A 46-year-old woman, a resident of Ramnagar, in the Mainpuri district of UP, told  a Times of India reporter her story; how she was dragged to an empty house in their native village by Yadav and then raped. With great shock, she pointed out that Yadav used to call her 'chachi' or aunt.
But even as she was relating her tale of horror, her husband ran up to her and slapped her in front of the reporter, other family members and dragged her back to a small shop they run together in their village on the outskirts of Delhi.
The TOI report states: "Even as she said this, her husband appeared out of nowhere and slapped her into silence. "Tu kitni naak katayegi? Moonh band nai rakh sakti? (How much shame will you bring us, can't you keep quiet)" he screamed, pushing her into the small shop they run from the house, selling soaps, namkeen and paan masala to earn a livelihood."
Our laws don't permit men to shove around their wives, just as they don't allow rape. However, this man will get away with it. One, because neither the wife, nor the villagers will complain against him. So, the reason why the husband gets away with manhandling and insulting the wife in public and in front of a journalist, is the same reason why Shiv Kumar Yadav got away with raping and molesting so many women in the past. Such is India's misguided fixation with 'honour' and 'morals'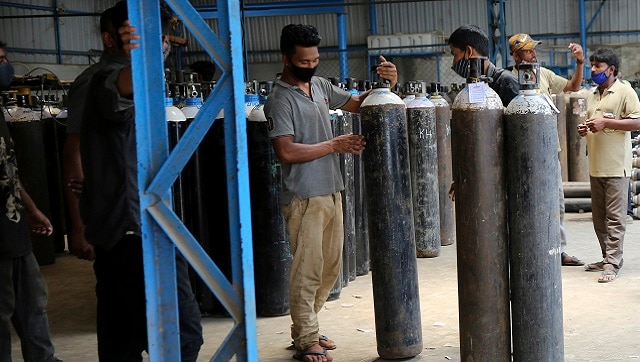 India
AAP MLA and Delhi Jal Board vice-chairman Raghav Chadha said that 41 hospitals with around 7,000 people on oxygen support sent SOS calls to the city government on 3 May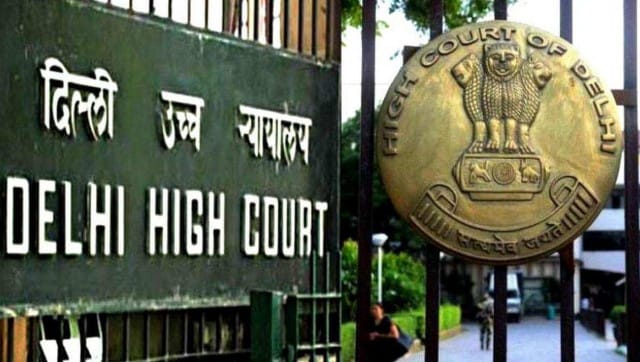 India
During the hearing, the Delhi government told the HC that the deputy chief minister has written a letter to Rajnath Singh seeking the army's help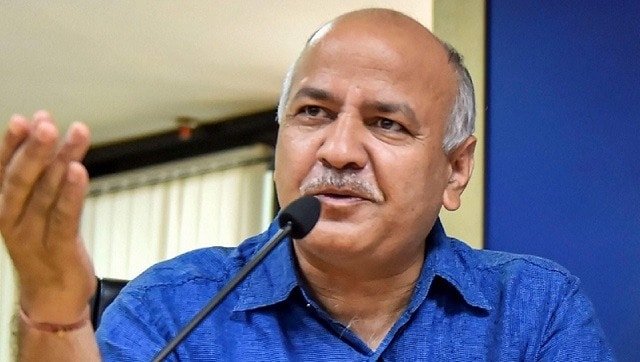 India
Supplies of Covaxin in Delhi are over and as a result, around 100 vaccination centres set up in 17 schools have been closed, Sisodia said