Lok Sabha clearing Finance Bill without debate an abdication of democratic responsibility by BJP, Opposition
Crucial Lok Sabha business like the Finance Bill, that ought to take at least a few days of considered debate, was done and dusted in just about 46 minutes.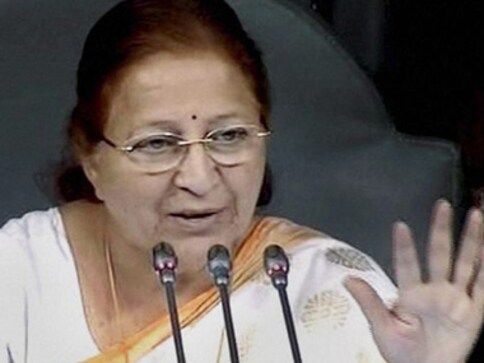 Over the last two days, the Lok Sabha passed the Union Budget, Appropriation Bills, a very long Finance Bill, the Payment of Gratuity Amendment Bill, and the Specific Relief (Amendment) Bill. Crucial Lok Sabha business that ought to take at least a few days of considered debate was done and dusted in just about 46 minutes.
Should we be worried? Yes. The Budget comprises an estimate of expenditure in the form of "demands for grants" made by ministries. Lok Sabha must then approve these demands, because the estimated expenditures will be borne by our tax money, and it is the Sabha that represents all citizens and their interests.
The Lok Sabha can "assent, or refuse to assent, any demand" or assent if a demand is reduced. However, in the six minutes that was spent on considering and passing the Budget, no time was made to consider the proposed reductions to the demands – "cut motions" – and all 99 demands were passed by the Parliament in one fell swoop.
The Finance Bill deems Indian companies with 50 percent or more foreign shareholding as legal donors to political campaigns and political parties with effect from 1976, if the foreign shareholding is within the foreign investment limits under the Foreign Exchange Management Act.
This means that any Indian company with a foreign shareholding in compliance with the FDI limits can contribute to political candidates and parties. The Finance Bill 2016 had deemed the same group of Indian companies as legal donors with effect only from 2010 – the year when the new Foreign Contribution Regulation Act (banning such donations for being from a "foreign source") came into effect.
Having realised during litigation on the issue that the Foreign Contribution Regulation Act 1976 had banned such donations, a 2018 Finance Bill attempts to validate them retrospectively from 1976. Needless to say, when 218 clauses are passed in 18 minutes, there can be no scope to debate the implications of such an amendment.
If there was a Bill that truly merited retrospective effect, it was the Gratuity Amendment. Women are entitled to gratuity if they can show "continuous service" for five years, with an allowance of only 12 weeks of maternity leave. Since the maternity benefit law was amended in 2016 to grant women 26 weeks of maternity leave, the Gratuity Bill sought to allow the government to deem women's service as continuous, even with 26 weeks of maternity leave.
It would be rather arbitrary if women who went on maternity leave for 26 weeks between 2016 and 2018 are denied gratuity, while those taking 26 weeks after 2018 are not. The Gratuity Bill by its own admitted purpose merits retrospective effect. Yet, in the six minutes that it took to pass the Gratuity Amendment Bill, NK Premchandran's proposal that it be amended to apply retrospectively from 2016 was rejected by a barely-audible voice vote.
What made such dysfunction possible?
First, the Speaker of the Lok Sabha, presently Sumitra Mahajan, enjoys a wide discretion to conduct the proceedings of the House. For instance, votes are won in the House based on the Speaker's opinion of whether the "Ayes" or the "Nays" have the vote. Proceedings of the House depend on the Speaker's opinion of whether the House should be adjourned. Whether matters raised on short notice are listed for "Short Duration Discussions" also depends on the Speaker's opinion of its urgency and public importance.
In the face of disruptions by the Opposition over issues like the Punjab National Bank fraud, the Speaker was within her discretion to adjourn proceedings, to hear "Ayes" over the din of shouting MPs, and to decide against allotting time to the House to debate banking irregularities (even though it was listed on both days' List of Business).
Second, MPs are bound to vote according to the direction issued by their political party, failing which they can be disqualified from membership in the Lok Sabha. Such direction – called a whip – was issued by the BJP earlier this week, compelling party members to vote in favour of all the Bills being proposed. Therefore, even when questionable inclusions such as an FCRA amendment were made to the Finance Bill, MPs from the ruling party had to toe the party line.
Third, the parliamentary procedure allows demands for grants to be voted on together – "guillotined" – if they have not been considered on the last day allotted for the purpose. Admittedly, guillotining all the demands for grants has been rare; a few chosen demands are considered and debated.
However, proceedings of Parliament cannot be challenged before the court on grounds of mere procedural irregularity; only a "gross" or "substantive" illegality or unconstitutionality can be reviewed. This means anyone who challenges parliamentary proceedings has a heavy onus to bear. That the Speaker could have made a different decision or could have used more materials to base her decision are not appropriate grounds for challenge.
Finally, too few of us are invested in democratic participation and political accountability. We are either too busy, cynical, or hopeless to believe we have a role in our government after we vote in the elections. We might think this sounds like business as usual; after all, Parliament has been passing laws without debate for decades. Besides, given the deference to Parliament to conduct its business as it deems fit, one might even argue that nothing that happened was unconstitutional. But that is not the point.
While no written rules in the "Constitution" of India might stand violated, the "constitution" of India is exposed to be a lawless playground of children outshouting each other to invent new rules for their game of cricket.
Of course, nobody can tell the children not to play cricket with four batsmen hitting a football and then running four sides of a square pitch. If all the children are in consensus about playing by their invented rules, they might even convince us that cricket is a game with four batsmen and a football. The rules of cricket as we know it are only as good as our collective commitment to follow them.
Dr BR Ambedkar called this commitment "constitutional morality". When the Draft Constitution was moved before the Constituent Assembly on 4 November, 1948, he emphasised the need to put the administrative mechanism of the country in the Constitution, because Indians were not imbued with a commitment to constitutional government (how could they have been?).
In his words: "By constitutional morality Grote meant a paramount reverence for the forms of the Constitution, enforcing obedience to authority acting under and within these forms yet combined with the habit of open speech, of action subject only to definite legal control, and unrestrained censure of those very authorities as to all their public acts combined too with a perfect confidence in the bosom of every citizen amidst the bitterness of party contest that the forms of the Constitution will not be less sacred in the eyes of his opponents than in his own,"
"… it is perfectly possible to pervert the Constitution, without changing its form by merely changing the form of the administration and to make it inconsistent and opposed to the spirit of the Constitution. It follows that it is only where people are saturated with Constitutional morality such as the one described by Grote the historian that one can take the risk of omitting from the Constitution details of administration and leaving it for the Legislature to prescribe them. The question is, can we presume such a diffusion of Constitutional morality? Constitutional morality is not a natural sentiment. It has to be cultivated. We must realise that our people have yet to learn it."
What we saw this week in Lok Sabha is 'a perversion of the Constitution without changing its form'. It was a collective abdication of democratic responsibility by both the ruling party and the Opposition, made possible by our apathy, as citizens. Our MPs pass laws without debate because they can.
While outrage against our MPs is necessary, it is not enough. We need to innovate ways to communicate with our MPs, MLAs, municipal representatives, individually and collectively as groups of citizens. We need to track the happenings in Parliament and the legislatures, write to media outlets expressing our concern, and make some noise to register a protest.
We need to teach our children that MPs are our representatives, not our rulers and that democratic government is only as good as an alert citizenry. If all else fails, we need to educate ourselves on the better, more conscientious candidates and plan our strategies for the next election. If they do not exist, we need to be standing for elections. We need to collaborate, create, and recreate, for the sake of India. We need to internalise constitutional morality.
The author is a Bangalore-based lawyer currently working on citizenship education for children.
Opinion
The Congress leader wasn't dropping a 'truth bomb', he was name-calling and ridiculing a journalist who was trying to do his job
Explainers
Accenture, which currently employs over seven lakh people, has said it will cut 19,000 workers, while job portal Indeed has announced a stuff reduction of 15 per cent in 'nearly every team, function, level, and region'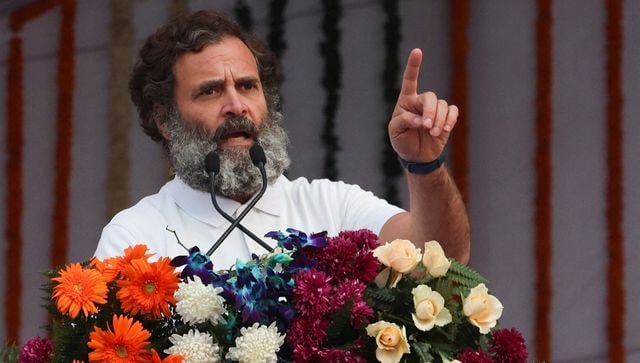 India
Congress leader Rahul Gandhi has been sentenced to two years in prison by a Surat court in a 2019 criminal defamation case over his alleged remarks about the 'Modi surname'. The Wayanad MP now faces the risk of disqualification from Parliament