CBSE shocker: Board's mistakes in totalling Class 12 marks leaves students' future in the air
CBSE woes continue as huge errors in the totalling of marks by the Board have come out. This follows the controversy around CBSE's marks moderation policy.
The troubles for CBSE students who gave their board exams this year seem to go on and on. According to a report in The Times of India, there are massive errors in totaling of students' marks.
The report highlighted the cases of two students who applied for verification (checking if the marks have been totaled and recorded correctly). Sonali saw her maths marks rise to 95 from 68, while Samiksha Sharma's marks rose to 90 from 42, an increase of over 100 percent. And according to the report, these were not stray incidents: Other students saw increases too, some by as many as 40 marks.
Times of India also quoted a CBSE official, on the condition of anonymity, as saying that the number of applications for retotaling was unprecedented. Another official said that there could be various reasons for the errors such as incorrect transfer of marks to the first page and detachment of supplementary answer books.
Currently, CBSE allows only for verification but not re-evaluation.  And if a student wants to get a photocopy of his answer sheet, they must apply for verification.
NDTV spoke to a student who had scored 5 in maths and 8 in chemistry, while scoring 85 in English. He insisted that he was not a bad student and wanted his answer sheets re-evaluated at the earliest. It also reported that in Bhubaneshwar, marks had actually dipped after verification. The Odisha High Court has asked the board to re-verify the marks.
Unfortunately, this is just the latest instance of students facing hassle this year. The examinations were delayed due to Assembly elections in five states — Uttar Pradesh, Uttarakhand, Punjab, Goa and Manipur — and then results were withheld at the last moment following a high court order.
The court chided the board for its moderation policy, which it has been following since 1992. The board follows this policy to bring about uniformity in results and to make up for the differences in difficulty levels when dealing with different sets of question papers on the same subject.
But Prashant Bhattacharji and Prabhat Singh, writing in Firstpost, argue that grades and passing percentages are being artificially increased under the garb of marks moderation. They say this results in far too many students ending up scoring in the high 90s, which means those who score a perfect 100 now would have received substantially lower marks a few years ago. Besides distorting comparisons, this concentration of students in the higher marks bracket also blurs the line between good and bad performers, thus ruining their efforts to secure admission in top institutes, they claim.
The CBSE is one of the country's most popular boards. The transition period, when results are declared, is extremely important in the lives of students', who are looking to higher education. Any mistakes made by the board can take a huge toll on the students' future.  It's important that the board  sets it right. And fast.
Entertainment
"I got engaged last weekend," Mark Ronson revealed in a recent media interview.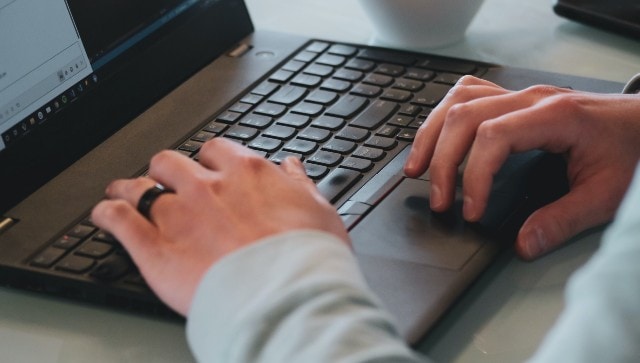 India
Meanwhile, an official order in this regard stated that all government and recognised private schools up to Class 12 that fall in the Jammu division (summer zone) will observe summer vacation from 8 to 25 June as per past practice
India
As per the new evaluation criteria for assessing CBSE Class 12 students, the board results will be declared based on marks scored during Class 10, Class 11 and Class 12 theory exams and as marks scored during practical exams