LeT militant, suspected of assassinating Shujaat Bukhari, among 6 killed in Jammu and Kashmir's Bijbehara encounter
Azad Ahmad Malik was accused by police of being involved in the assassination of prominent journalist Syed Shujaat Bukhari, editor of Srinagar-based English daily Rising Kashmir.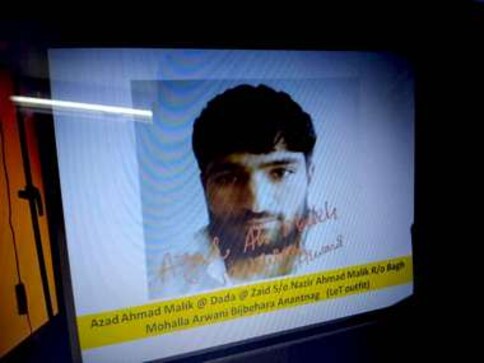 Before dawn broke on Friday, an intelligence input pointed a joint team of police and Indian Army to the edge of an orchard in Sekipora area of south Kashmir's Bijbehara. The intelligence called for prompt action and forces zeroed in on a tin shed that sheltered six militants: Four from Hizbul Mujahideen and two from Lashkar-e-Taiba (LeT). Within minutes, after some exchange of gunfire, all militants were dead. The easiest to identify was Azad Ahmad Malik, who was accused by police of being involved in the assassination of prominent journalist Syed Shujaat Bukhari, editor of Srinagar-based English daily Rising Kashmir.
Three unknown gunmen assassinated Shujaat outside his Press Enclave office in Srinagar on 14 June when he'd boarded his vehicle and was about to leave for home to break his Ramazan fast. Two policemen guarding Shujaat were also killed in the attack.
Malik, 27, a former Sumo driver and district commander of the Pakistan-based LeT for Kulgam, was classified as an A++ category militant from south Kashmir, and perhaps the only man whom security forces acknowledge is close to Naveed Jutt, a Pakistani national, who dramatically escaped police custody at a Srinagar hospital on 6 February.
Rumours that Jutt was killed in the encounter led to protests and clashes across south Kashmir. "We have suspended mobile internet in Anantnag as a precautionary measure," a senior police officer said. According to sources, security forces arrived in this sleepy village on the Bijbehara-Pahalgam road pre-dawn and zeroed in on the orchard. "The six militants were hiding in the tin shed built deep inside the orchard where the visibility was low due to early morning smog and the cover of apple and pear trees," the officer said.
When a column of Jammu and Kashmir Police and 3 Rashtriya Rifles from Victor Force closed in, the militants fired. The next fifteen minutes saw a fierce exchange of gunfire. "No one heard anything. The orchard is on the edge of the village and the firing was over in few minutes," said Tariq Ghulam Ahmad, 35, a resident of Sekipora.
"Six militants were killed, and weapons and warlike stores were recovered," Indian Army's Srinagar spokesman Colonel Rajesh Kalia said. Malik, alias Dada, a resident of Arwani village of Bijbehara, was a close aide of Jutt, who intelligence officials say does not trust local militants. He has also been named in the assassination of Shujaat.
The Jammu and Kashmir Police released on 28 June the list of four suspects—Sajad Gul, a resident of Srinagar who is now based in Pakistan, Azad Ahmed Malik, Muzafar Ahmad Bhat and Naveed Jutt—blamed for the killing of Shujaat. When Inspector General of Police SP Pani named Malik among the three assassins in a press conference on 28 June, many were surprised. He said while a Srinagar resident based in Pakistan started an online campaign against the slain journalist, three Lashkar militants—Jutt, Muzaffar and Azad—carried out the killing.
"Now, we have the evidence to confirm the identity of these three individuals as Azad Malik, Muzaffar Ahmad (both residents of south Kashmir) and Naveed Jutt. These three are now wanted by law," Pani  had said. The IGP said there was tangible evidence to establish that the conspiracy to kill Shujaat was hatched by LeT in Pakistan and three cadres of the banned outfit including Naveed Jutt, executed the plan.
Malik was the district commander of LeT in Kulgam. His father, Nazir Ahmad Malik, said recently in an interview recently that his son left home after an encounter in which Majid Zargar, a Lashkar operative, was killed on 10 December, 2016, in Bijbehara town.
Malik was earlier arrested by police on many occasions when he was a Sumo driver, and would ferry passengers from Bijbehara to Srinagar and some times to Ananatng district. He had been, according to police, in touch with Zargar for a long time and would ferry weapons. When Zargar died in an encounter on 10 December, Malik left home. Six days later, a picture of him appeared online showing him holding an American M27 automatic rifle.
"He was a Sumo driver and somehow got involved (in militancy). The police would ransack our house and beat us all. And one day, he left,"  his father said. Malik was fourth among the eight siblings. His brother Mubashir, was also killed by forces in an encounter seven years ago.
India
The court of special judge Vineet Narayan Pandey issued the order while hearing a plea by a woman, Nathunia, who alleged that her husband Bhalchandra was picked up by a police team on 31 March, 2021 and killed in a fake encounter
India
The encounter took place near Vivekananda College in the morning between the gang members and the special staff of Shahdara district, police said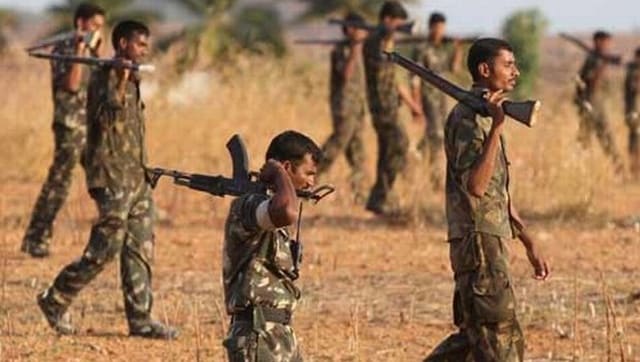 India
The gunfight took place on Monday morning in a forest near Bhandarpadar village when a team of District Reserve Guard was out on an anti-Naxal operation, Inspector General of Police (Bastar Range) Sundarraj P said.