LeT Kashmir chief Abu Ismail killed: Amarnath attack mastermind was caught unaware while walking on road
Lashkar-e-Taiba (LeT) militant Abu Ismail was shot dead while walking on a road in a 15-20 minutes-long joint operation of Jammu and Kashmir Police and Indian Army
Srinagar: The government forces Thursday zeroed in on Lashkar-e-Taiba (LeT) Kashmir chief Abu Ismail, and his associate, Abu Qasim, killing the duo in an operation that was one of the briefest in Kashmir.
Ismail, who allegedly carried out the attack on Amarnath pilgrims in July this year killing seven pilgrims, was trapped and gunned down on a road side in the Nowgam area of Srinagar.
Sources said that the forces took him unaware as they encircled Ismail and his associates while walking on the road. They were planning a big militant strike in Kashmir after having moved to Srinagar.
How the operation was carried out
Police officials said that the Special Operation Group (SOG) of Jammu and Kashmir Police based in south Kashmir area of Shopian had shared information about the presence of militants with their counterparts in Srinagar.
After the SOG Shopian shared information with Srinagar police, the local police sought personnel from the Rashtriya Rifles unit of the Indian Army from the nearby Pahru area.
"The police had previous information that Ismail was planning a big attack and that is how he was killed," a police official told Firstpost.
According to a senior police official, the Shopian police had arrested a militant recently who had revealed information about Ismail's plans that lead to the LeT militant getting trapped during the encounter.
The two militants were encircled on a road where they weren't even given time to retaliate. According to police sources, the encounter lasted no more than 15 to 20 minutes.
Sources in police said that Ismail was walking along with Abu Qasim (alias Chota Qasim) when he suddenly came under the cordon of the security forces.
"A joint team of police and the Indian Army had laid a cordon in Aribagh area of Nowgam after receiving specific information about the presence of the militants. During the searches, the militants were fired upon and killed," said a senior police official.
"They were carrying weapons in a bag and were suddenly encircled by the joint team of police and the Indian Army. Soon after they were marked, the security forces fired at them killing the militants on the spot," said another police official.

Pictures of armed forces personnel dragging the bodies of the two militants went viral on social media.
Who was Abu Ismail?
According to police officials, Ismail was behind several "terror strikes in Kashmir" and had inflicted heavy casualties on the forces. Originally from Pakistan, Ismail was infamous for escaping from encounter sites in the past.
Director General of Police (DGP), SP Vaid, said that Ismail was LeT's operational chief and was behind a number of militant attacks in Kashmir including the recent attack on Amarnath pilgrims.
"He had carried out the attack on Amarnath pilgrims earlier this year and it is a major success for us," he said adding that Ismail had also carried out the attack on the government forces near the Delhi Public School (DPS) building earlier this year.
On 24 June, heavily armed militants had attacked the Central Reserve Police Force personnel deployed on duty outside the DPS school at Pantha Chowk in Srinagar in which a CRPF sub inspector was killed while two other personnel were injured.
Ismail had managed to escape, but two militants had sneaked into the multi-storeyed Delhi Public School building near the army headquarter in Srinagar. They were later killed after a gun battle that had lasted for hours.
Police sources said that Ismail had been mostly operating in South Kashmir areas and had moved to Srinagar to take part in a major militant operation.
Ismail had also escaped after attacking a police party at the Achabal area of Anantnag, in which six policemen including a SHO were killed. A police official said that he was involved in carrying out attacks on the forces on the busy Jammu-Srinagar national highway and was active for over a year.
He had also carried out the attack on an army convoy in Qazigund on the Jammu-Srinagar national highway in June 2017 in which two army jawans were killed and four others were injured. The army convoy was on its way to Srinagar from Jammu when it was attacked by Ismail and his men. "Ismail was a top rated militant commander for us and he had inflicted heavy casualties on the forces while being active in Kashmir," said a police official.
India
A team of the State Investigation Agency's (SIA) Jammu-wing raided the houses of Ramzan and Dubai-based Abu Baker in Kulgam and the Bhatindi area of Jammu city, respectively, the officials said
India
A 51 mm live mortar shell was recovered by security forces earlier on Sunday from an open field in Surara. A team of bomb disposal squad was called to neutralise it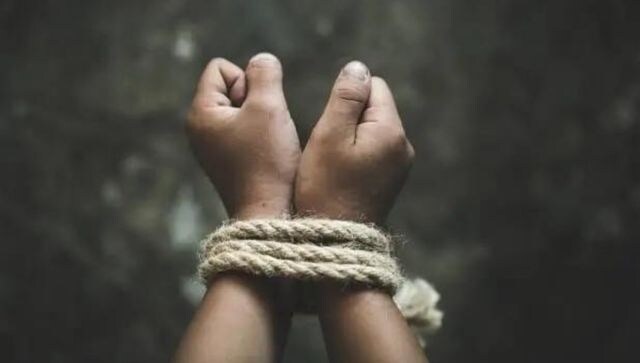 India
The network of CCTV cameras proved helpful in the rescue of a six-month-old child within seven hours of his abduction from a hospital in the Kishtwar district of Jammu and Kashmir. Read more.