LeT has special 'Kasab' class for new recruits, says arrested terrorist
Srinagar: A special "Kasab class" is part of Pakistan-based terror group Lashkar-e-Taiba (LeT)'s training module for its new recruits during which they are told about the mistakes committed by Ajmal Kasab during the deadly Mumbai terror attack.
This detail reportedly emerged during the interrogation of LeT terrorist Mohd Naveed Jutt alias Abu Hanzala, a resident of Multan in Pakistan, who was arrested by police in the third week of last month in South Kashmir, according to official sources.
Giving details of his background, Jutt told interrogators that his father was a retired army driver and he, along with his brothers, was part of madrassas which were owned by Jamaat-ud-Dawa, a front for LeT, the sources said.
Jutt is the first Lashkar terrorist who has said during interrogation that he had met Kasab, the Pakistan terrorist hanged in November last year after being sentenced to death for his role in the 2008 Mumbai attack.
Accused of killing many policemen in South Kashmir, Jutt is reported to have said that he was part of the Borevalla Sahiwala camp of LeT in Multan district of Punjab where he had met Kasab, whose father was a butcher at the same madrassa (religious school).
He recalled Kasab as having been reserved during his brief interaction, which came months before the Mumbai attack.
Jutt is reported to have told his interrogators that the LeT bosses gave a video presentation to the new recruits in which there is graphic description of his mistakes during "Daura-e-Sufa" (training cadre for religious indoctrination) at Maksar Aksar Camp in 2009, the sources said.
Among the mistakes which were pointed out by LeT in its presentation was the inability of Kasab and his team to destroy the boat that carried them to the Mumbai coast, speaking on satellite phones with real identities, inability to take any hostages and getting arrested, the sources said.
A Class V dropout, Jutt had entered Kashmir through Keran in North Kashmir in October 2012. He shifted to South Kashmir after spending the winter of 2013 in the Dachigam forest along with 21 terrorists of LeT.
He claimed he was tasked with carrying out sensational killing of policemen and central para-military forces, the sources said, adding that he was allegedly involved in the killing of one police officer at Pulwama in May 2013.
He is also alleged to have been involved in an attack on army camp in June 2013 and in attacks on police patrol parties in Tral, Shopian, Kulgam -- all in South Kashmir.
The accused had also planned the assassination of ruling National Conference MLC from Wachi, Showkat Ganaie, in South Kashmir but the plan had to be aborted because of heavy police presence, the sources said.
This year, before his arrest, Jutt was involved in the sensational firing inside Pulwama court complex and an attack on a polling party on April 24, 2014.
PTI
Find latest and upcoming tech gadgets online on Tech2 Gadgets. Get technology news, gadgets reviews & ratings. Popular gadgets including laptop, tablet and mobile specifications, features, prices, comparison.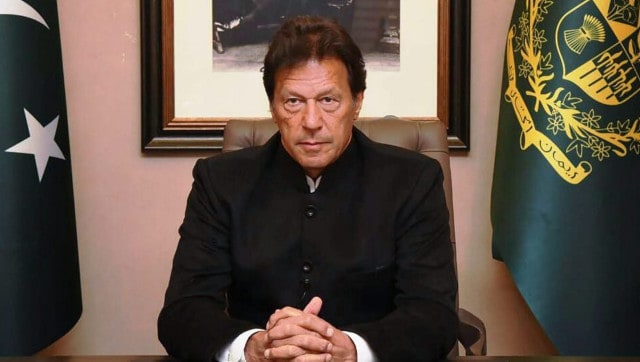 First Cricket News
The Pakistan Prime Minister said he wants to see Pakistan cricket belong where it should belong once its talent is properly groomed and there is a system to ensure only quality players come forward.
First Cricket News
In a report published in the Pakistani media, Afridi said that the IPL is a big platform for any player to get exposure, gain experience and improve.
First Cricket News
The home series against Zimbabwe will consist of three ODIs and three T20 Internationals beginning with the first one-dayer in Multan on 30 October. It will be followed by the second and third ODI on 1 and 3 November respectively.