Leave us alone, says Delhi victim's brother
The family of the 23-year-old gangrape victim has no objection to anything being named after her, as long as they're not included in the debate.
First came Minister Shashi Tharoor's tweet. Then came the chorus of voices backing it and opposing it. Finally the approval of the family to name a possible new anti-rape law after the 23-year-old women who was brutally gangraped and assaulted in Delhi that was cited as the ending point in the debate.
But as an Indian Express report shows, that while they may have no objection about a law, hospital or anything else being named after her, the woman's family is rather tired of being asked for their view on every point in the debate.
""People should not forget that till the last minute when she was conscious, my sister was wary of even relatives visiting her in hospital. She constantly told me to make sure nobody knew what had happened to her," her 19-year-old brother said, asking for the family to be left alone.
Dismissive of the plan to name a hospital or a wing in the hospital after her and incorporating her story into a Telugu film, her brother said that the family did not mind any steps being taken as long as they weren't bothered any more.
Despite escaping to their village in Uttar Pradesh to avoid the "nightmare" in their Delhi neighbourhood where people gathered outside their house, the family is still being hounded by the media and 'well wishers' who leave none of the family members alone.
Firstpost had argued (here and here) against the naming of the new anti-rape law after the victim on the grounds that it would merely be an act of empty symbolism in this case and likely to do little beyond bring her name into the limelight.
Perhaps it is time to leave the family alone to let them grieve and attempt to get on with life after the horrific incident. There isn't any need to honour the victim or her family with anything. Neither of them wanted to be in a situation where the creation of a new law, naming of a hospital or the awarding of an Ashoka Chakra medal hinged on their approval.Instead, perhaps its time to ponder and improve the situation for women in this country rather than settling for measures that are at best cosmetic in an attempt to give ourselves closure.
Find latest and upcoming tech gadgets online on Tech2 Gadgets. Get technology news, gadgets reviews & ratings. Popular gadgets including laptop, tablet and mobile specifications, features, prices, comparison.
India
Among those held is a minor who has been sent to a juvenile home, while the four others were remanded to jail, the police said
India
The four had raped the woman in front of her husband in an isolated area on the Thanagazi-Alwar bypass on 26 April last year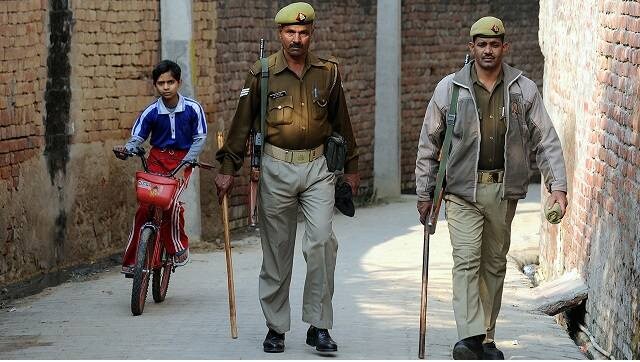 India
The Dalit girl's family members have alleged that she was raped by three men in a forest area on 8 October. According to the victim's father she was found with her hands and legs tied