'Leave it to us': Supreme Court rejects plea seeking action against lawyers who proposed CJI's impeachment
The petitioner claimed that these lawyers had violated their professional conduct by demanding the CJI's impeachment, and therefore, the Supreme Court should take action against them.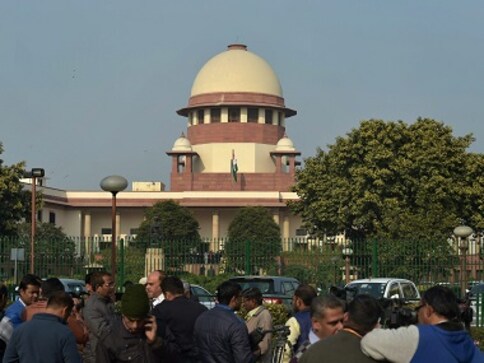 New Delhi: The Supreme Court on Thursday turned down a petition seeking a direction to act against lawyers, including Prashant Bhushan and Kapil Sibal, and others who had proposed the impeachment process of Chief Justice of India (CJI) Dipak Misra.
Dismissing the petition filed by advocate Manohar Lal Sharma, the constitutional bench comprising Justice Arjan Kumar Sikri, Justice Ashok Bhushan and Justice Ashok Bhushan said, "leave it to us".
In his plea, Sharma had sought a direction against Sibal, Prashant Bhushan, Shanti Bhushan and Dushyant Dave, claiming that these lawyers violated the professional conduct and therefore, the top court should take action against them.
The advocate argued that he had filed the petition for a larger cause and for the "self-respect of all apex court judges and the judiciary".