Launda Naach and Behlol: Two cross-dressing traditions that mark Bundelkhand's wedding season
While the launda naach is most common in Mahoba and Jhansi, the behlol is a ritual that's prevalent across UP's Bundelkhand – albeit, its risqué factor upped considerably.
"I am good looking, I know it". Rahul from Jhansi, nine years of age, speaks into the camera, almost matter-of-factly, a confident know-it-all smile plastered onto his face. He is prepping for a performance that's part of the Bundelkhand shaadi tradition, and is played out a day or so before D-Day. Unbelievably, it's Rahul's first time, "I love dancing to the DJ grooves, but this, I'm trying for the first time." So, he's natural, we urge? "Woh toh dil lagaane ki baat hai. (It's about what you set your heart on.)"
Termed the Launda Naach – a phrase that defies simple translation into English – the dance is performed by young boys and men under 25, who dress up as women and basically, go wild to the beat of the dhol.
The steps are raunchy to say the least, in the peculiar desi tradition of indulging repressed men's fantasies about women's bodies within socially accepted parameters i.e. men in drag who are free to role-play as needed. (Think Gutthi of The Kapil Sharma Show, and many characters from mainstream Hindi cinema). This is why the young men who are "nachaniyas" take special care to appear "as much like women" as is possible. Says Pawan, a popular dancer from Mahoba, "Whatever the woman wears, we wear. Same to same karna padta hai." Needless to say, the boys ensure the cholis look well-endowed (padded bras with extra stuffing), and even practice walking like a girl.
Azad, another Jhansi dancer, tells us of his childhood spent accompanying pitaji village to village, "He was a musician, and I would watch with great fascination, how the men transformed into women."
While the men enjoy the launda naach – read: rowdy, drunken evenings that often spill into violence – the nachaniyas live a double life of sorts. Since everyone knows their identity, they are often subjected to ridicule, and yet, they continue living the prescribed lives expected of straight family men, when shaadi season wraps up. Pawan, whose delicate features grace the camera so well we think, tells us he has only a couple of years left in the game, like a ramp-walking model. "I'll have to get married after that. There's nothing here after you turn 27 or 28."
While the launda naach is most common in Mahoba and Jhansi, the behlol is a ritual that's prevalent across UP's Bundelkhand – albeit, its risqué factor upped considerably. A women-only event, the behlol is played out soon after the bride's bidaai, with the women of the house joining forces in role-playing. One becomes Baikaliya, the mad, pregnant girl who's returned to her home after having sinned, only to face the wrath of her family and neighbourhood. Her face painted white (talcum powder bottles by the dozen), her hair open, she clutches her stomach, as she is hounded by the questions. Baikaliya is the very picture of insanity – the obvious effect of a transgression. Another popular character of the behlol is the Aadmi – a woman dressed as a man. In the guise of a man, complete with mini-Bisleri bottles under the lungis held up straight to mimic an erection – the Bundeli woman is set free. Armed with social sanction, she is free to abuse, pass lewd comments, do what a man does on a regular basis.
In an ultimate act of complete freedom, the sisterhood runs out into the lanes of her village and thrashes up the men of her community. Behlol even allows her to wear her bra over her kurta and declare a chakka jam.
As one Banda local shares, glee writ large on her face, "The men sometimes lock themselves in during behlol. They know that the women can do anything today, they've lost their shit."
Khabar Lahariya is a women-only network of rural reporters from Bundelkhand.
also read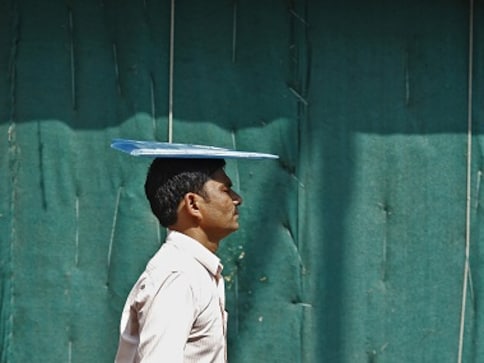 Business
Ponzi schemes thrive on the failed dreams and ambitions of an entire generation of young men.
India
According to the latest Ministry of External Affairs data, Uttar Pradesh is the top origin state for migrant labourers in the Gulf.
India
Khabar Lahariya brings to Firstpost #MeToo Bundelkhand, an exclusive two-part series laying bare the realities of our deeply patriarchal culture, and how that plays out for working women in small town/rural Uttar Pradesh.