Latest twist in the Uttar Pradesh tale: Shias announce bounties on Sunni terrorists
The blatantly sectarian actions of the Islamic State (also known as ISIS and ISIL) thousands of miles from India have started threatening to strain the social fabric not only in Lucknow but across Uttar Pradesh.
The blatantly sectarian actions of the Islamic State (also known as ISIS and ISIL) thousands of miles from India have started threatening to strain the social fabric not only in Lucknow but across Uttar Pradesh. With the Shia community offering a bounty of Rs 5 crore on the head of Al Baghdadi who heads the IS, the continuing tussle between the Sunnis and Shias is likely to escalate.
The bounty offer brings to mind a similar one announced some years ago by a Muslim legislator on the head of the Danish cartoonist who had allegedly depicted Prophet Mohammad in a derogatory manner. But this time, the bounty business is not as simple as its proponents would like it to appear.
In recent weeks, tension had grown in old city areas over a protest by Shias against IS activities in Iraq, where two most revered shrines of Shias are located. Later, Anjuman-e-Haideri, a Shia group, had given a call to Shia youth to proceed to Iraq to fight against IS. It had even approached the airlines to fly over 25,000 Shia volunteers to Iraq. This could be disquieting since there are reports from other states that Sunni youth are going to Syria and Iraq to join the IS forces.
In UP, there's political overtone to the whole matter though. Shia cleric Maulana Kalbe Jawwad and the state's Minister for Waqf and Urban Development Mohammad Azam Khan have been locked in a war of words for nearly a month on various issues. A peace rally proposed by Jawwad on September 6 had to be called off as the state administration refused permission.
However, in a bid to score a point the Shia outfit put up posters about its bounty offer a day later. A meeting of religious heads of different communities was held to condemn growing atrocities in Syria, Iraq and other places. Behind the exercise is a strategy to corner the majority Muslim sect, to which the minister belongs, into coming out against "Islamic terror".
The All India Shia Husaini Fund (AISHF) is a 40-year-old organization with many of its activists hailing from Lucknow. Its activities have largely been confined to social welfare within the community areas and organizing religious programmes. Its secretary general Syed Hasan Mehdi said that the AISHF was a charity organisation and for the last 25 years it had been involved in spreading awareness against terrorism.
However, he admitted that such campaign had little impact so far and therefore now it had come out with a more proactive plan. Posters announcing the bounty came up in some localities of Lucknow a couple of days ago, and according to sources, will appear soon in Hyderabad, Delhi and Chennai, besides Kashmir.
A bounty of Rs 1 crore each has been announced on heads of five top terrorist organizations: Mullah Umar of the Taliban, Hafiz Saeed of Jamaat-ud-Dawa, Masood Azhar of Harkat- ul-Mujahideen (HuM), Abu Bakr Al Baghdadi of Islamic State and Ayman al-Jawahiri of Al Qaeda. The decision to include al-Zawahiri was taken after he announced the establishment of a wing in India. These are West Asia-based Sunni dominated groups and they have been targeting Shias.
AISHF leaders say the bounty sum would be collected through donations from the Shia community who would contribute freely towards this cause. "These terrorists deserve to die, they are committing unspeakable atrocities on Shias, Christians, Hindus, Sikhs and Christians from Pakistan to Syria," they say.
This development may cause some tension in Muslim-dominated areas since the language used in the posters could be perceived as anti-Sunni and the district administration is trying to remove them whenever one is seen.
Lucknow is among the few big cities in India where Muslims are quite clearly divided in their vocation, beliefs and social behavior along Shia and Sunni lines. To an outsider it may not appear so, but to the local people, it is a fact of Lucknow life and often social responses are tailored according to the sect being addressed. The subtle difference has, however, never impacted Lucknow's famed mannerisms. But henceforth it might.
The differences between Shias and Sunnis are largely on issues related to rituals, theology, religious beliefs and prayer habits. Clashes between members of the two sects are quite common in Lucknow especially during Moharram and Ramzan, emerging out of using disputed routes for taking out processions and prayers.
Athar Husain, who specializes in studying Muslim community behavior, says that those Sunnis going to join IS are not doing so because of anti-Shia sentiment but to support the radical Islamic ideology of establishing a Caliphate. "On the other hand the Shia youth claim that they are going to safeguard their shrines," he said.
He also believed that regardless of sectarian differences, the fundamental Indian social culture of tolerance dominates Muslim thought also. "I can say with strong commitment that serious conflict between the two sects is highly unlikely, but minor skirmishes with the intent to create disharmony for local interests may take place not only in Lucknow but elsewhere too," he said.
Find latest and upcoming tech gadgets online on Tech2 Gadgets. Get technology news, gadgets reviews & ratings. Popular gadgets including laptop, tablet and mobile specifications, features, prices, comparison.
First Cricket News
After taking a legal opinion on the subject, BCCI decided to postpone the AGM, which was supposed to take place on 30 September, to a later date.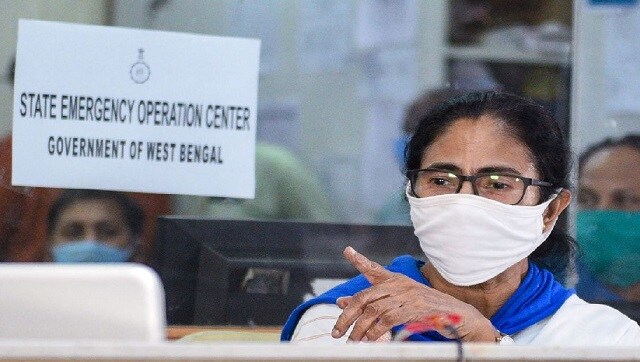 Politics
According to Amal Kumar Mukhopadhyay, a former principal of Presidency College in Kolkata, the BJP will sharpen its campaign against the state government and the state's ruling party will find itself in a defensive position.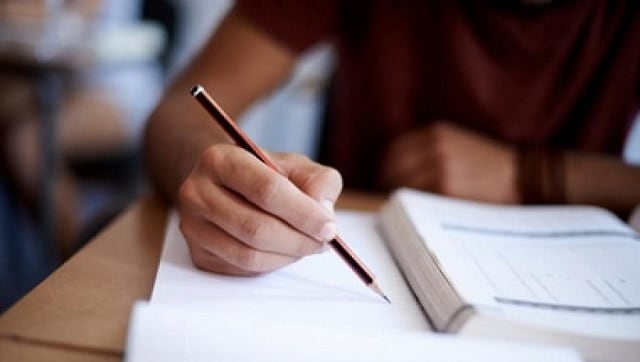 India
The student's death drew sharp responses from the state's parties who are opposed to NEET, and the ruling AIADMK expressed shock over the incident