Landslides in Arunachal Pradesh: District magistrate orders shutdown of high-priority BCT Road til 24 June
Massive landslides on Balipara-Charduar-Tawang (BCT) has disturbed communication in three districts of Arunachal Pradesh. Magistrate Dr Sonal Swaroop has ordered closure of the road for vehicular traffic till 24 June.
Itanagar: Massive landslides at multiple locations on the strategically important Balipara-Charduar-Tawang (BCT) road have disrupted surface communication to three districts in Arunachal Pradesh, an official said on Tuesday.
West Kameng district magistrate Dr Sonal Swaroop has ordered closure of the road for vehicular traffic till June 24 due to the massive landslides at several locations of the vital road, considered to be the lifeline of Balipara-Charduar-Tawang districts.
"After receiving reports of fresh landslides near Sessa in the district yesterday morning, the district magistrate has ordered for complete shutdown of the BCT road for all vehicular traffic with effect from 18 June to 24 June, as the present weather and road conditions could pose threat to the life and safety of the commuters," an official communique said on Tuesday.
The information regarding the closure of the BCT road has been communicated to the deputy commissioners of neighbouring East Kameng, Tawang and Sonitpur (Assam) districts, the communique said.
The Border Road Task Force (BRTF) authority has been directed to ensure restoration of the BCT road on utmost priority, it said.
People intending to travel to West Kameng and Tawang can opt for the newly constructed two-lane all-weather Orang-Kalaktang-Shergaon-Rupa-Tenga (OKSRT) road, it said.
Commuters for East Kameng district could take the Sagalee-Seppa road.
Earlier, the district magistrate had issued an order calling for total closure of the BCT road for all vehicular traffic from 15 June to 17 June last following massive landslides at multiple locations on 14 June due to incessant rain in the district.
Official sources from Bomdila, the headquarters of West Kameng district, said that there was sufficient stock of food grains but stock of LPG cylinders is not adequate.
The lone petrol depot at Bomdila has downed its shutter for the time being but is expecting replenishment of POL items in a day or two, the sources added.
Find latest and upcoming tech gadgets online on Tech2 Gadgets. Get technology news, gadgets reviews & ratings. Popular gadgets including laptop, tablet and mobile specifications, features, prices, comparison.
India
The findings can have major implications in terms of earthquake study, prediction and understanding the seismic structure of the mountain chains.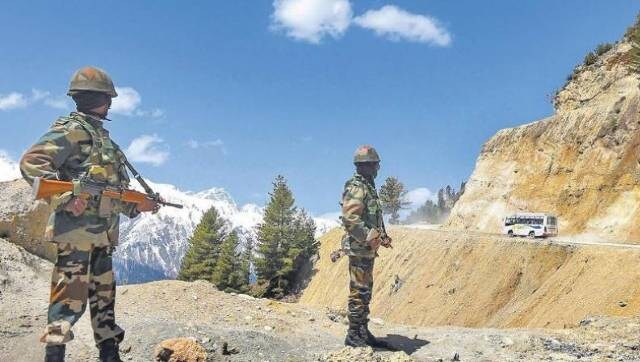 India
Sources said there was no breakthrough in talks on disengagement of troops and that India insisted on restoration of status quo ante of April at all friction points
science
To comment upon the impact the tsunami might leave, experts cited examples of landslide-induced tsunamis in the past in Alaska and Greenland.