Lalu Yadav slams Bihar govt over implementation of liquor prohibition in state, calls it a 'big failure'
RJD president Lalu Prasad brands the prohibition in Bihar as a 'big failure' and said liquor is now being delivered at home in the state
Patna/Sasaram: RJD president Lalu Prasad branded the prohibition in Bihar as a "big failure" and said liquor is now being delivered at home in the state. On his way to Ranchi, Prasad was responding to reporters' queries on Friday night's incident, in which four persons died after consuming spurious liquor while two others fell ill in Rohtas district.
"Prohibition has been a big failure and a complete flop in the state as home delivery of liquor is happening in Bihar now," he said. Accusing the police of "malamaal" (making quick money) as truckloads of liquor were frequently coming to the state, the RJD chief claimed that spurious liquor was being sold to areas where the supply was short.
A complete ban on sale and consumption of alcohol was imposed in Bihar in April last year. Meanwhile, the police and excise officials have launched a massive hunt against those involved in production and sale of illicit liquor in the state.
Shahabad range deputy inspector general (DIG) of police Mohammad Rahman said four teams, each headed by a sub- divisional police officer (SDPO), had been formed to conduct raids against the illicit liquor traders and producers at various locations of Rohtas and Bhojpur districts. The teams led by the SDPOs of Ara, Piro, Vikramganj and Dehri would conduct raids from Sahar in Bhojpur district to Yadunathpur in Rohtas district, he added.
Find latest and upcoming tech gadgets online on Tech2 Gadgets. Get technology news, gadgets reviews & ratings. Popular gadgets including laptop, tablet and mobile specifications, features, prices, comparison.
Politics
In his speech on Tuesday, Modi had referred to 'Chhath Puja' twice, though the festival which is the biggest in Bihar, is close to five months away.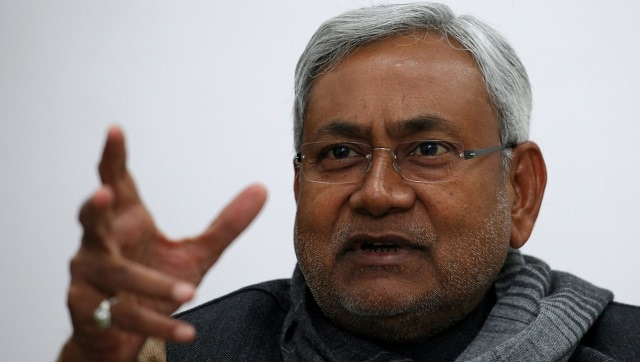 India
The Bihar chief minister had sent his sample for testing on Saturday after BJP leader Awadhesh Narayan Singh tested positive. He was, later, said to be safe.
India
Instances of wall collapse, uprooting of trees and waterlogging were reported in Maharashtra as heavy rains lashed large parts of the western state, including Mumbai, for the second day on Saturday.