Lack of citizen-centric drafting of laws among factors preventing Indians from taking ownership of legal experience
Laws are everywhere. In your relationship with your spouse, the law will decide whether you have a legitimate marriage with him/her or not.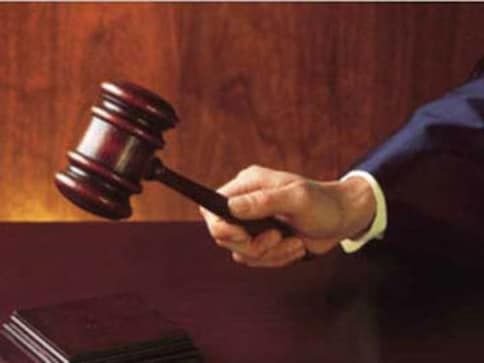 Laws are everywhere. In your relationship with your husband, the law will decide whether you have a legitimate marriage with him or not. At your university, the law will regulate how your seniors treat you. On the roads, the law will stipulate how you drive and walk about. At the workplace, the law will create a framework for how your co-workers treat you. Your religious affiliations and gender both have consequences to your access to inheritance and property. Law, in short, is a human experience.
To better this human experience, it is essential that people should be enabled to realistically desire and move towards better legal health. Legal health will ensure not only that people are educated on the right recourses available to them to solve their own legal problems but will also encourage democratic participation and citizen engagement.
To have a populace that is educated about their legal rights and duties requires an infrastructure that supports it. This information architecture creation starts at the level of drafting laws.
Lack of citizen-centric drafting
Laws are drafted without keeping in mind the people for whom they are made. When people are trying to solve their legal problems, they want to feel like they are empowered. They want to understand the various avenues available to them so that they can pick between them with ease. Lack of citizen-centric drafting really hinders the capacity of people to understand what options are available to them.
At the drafting stage, the people who are victims and people who might want to complain should be taken into account. For instance, laws on online abuse are scattered across the Information Technology Act, 2000 and the Indian Penal Code, 1860, which makes it difficult for a citizen to figure the right forum to approach for a complaint.
Many other Acts on other social issues provide for complaint mechanisms. The Prevention of Child Sexual Offences Act, 2012, The Sexual Harassment of Women at the Workplace (Prevention, Prohibition and Redressal) Act, 2013, the Child and Adolescent Labour (Prohibition and Regulation) Act, 1986 all have complaint mechanisms for certain offences. The government has recently also started setting up online portals for complaints. However, there isn't cohesive information about complaint mechanisms across forums so that people can choose the option that suits them best.
Lack of coherence in the law
Drafters of these laws do not take into account the various inconsistencies across laws that add to the confusion. The age of consent for marriage and sexual relations is an example of this. As per the Prohibition of Child Marriage Act, 2006, a woman cannot get married until she has reached the age of 18 years. However, as per Muslim law, a girl can get married at the age of 15 years.
Further, even the Act — while punishing people conducting child marriages — recognises that many people in child marriages would want to remain in such marriages and therefore doesn't declare them illegal. The maze of inconsistency increases when we see that the age of consent for sexual activities is 18 years for both girls and boys, though the law recognises these marriages of minors under personal laws. These inconsistencies create confusion in the minds of people who need to abide by the laws. Further, it creates an illusion of fear and distrust about the system.
The legal system works as such that laws are interpreted by the judiciary and many times, the courts provide directions and stipulations about the law. For instance, under the Criminal Procedure Code, 1974, police are allowed to arrest women only after sunrise and before sunset in the presence of a woman police officer. However, in various judgments, the courts have said that there can be exceptions to this.
Citizens are not aware of these exceptions since it is highly unlikely they would be aware of judicial directions since they require niche knowledge to look for them. Further, the language and technicality of the information available become barriers for them. We don't have an infrastructure in place to ensure that citizens can be informed of important directives given by the courts that affects them.
Lack of access to legal information in local languages
Apart from these problems of lack of citizen-centric drafting and lack of coherence in law-making, one of the biggest barriers for people in understanding the law is that major legislations (central laws) are all primarily in English. But the English-speaking population in India is just around 12 percent.
As per a study, in India, out of four million people who use the internet, 2.5 million use it in their own local languages, but the amount of legal information that is available to the people in their regional languages is quite less, thus limiting their choices. The challenge is then to first provide citizens with the text of the laws in their local languages so as to allow space for stepping towards simple and citizen-centric legal information.
Conclusion
Some of the solutions to the problems of lack of citizen-centric legal drafting and lack of coherence in the law is long-term overhaul of the system by encouraging stakeholder consultation and instituting committees to oversee building coherence across laws. Building legal infrastructure that keeps the citizens at its heart is important.
In the meanwhile, to ensure that people can take ownership over their legal experiences, building holistic information systems at scale with simple, actionable legal information in various regional languages will go a far way in building an empowered citizenry.
Simplifying laws to ensure that people can help themselves with day-to-day legal challenges will go a long way in encouraging legal health and literacy of individuals. This informational infrastructure will also enable various intermediaries such as activists to help those without access to such information. Cumulatively, this will build meaningful democratic participation and will lead to solving these long-term problems in law making.
The authors Adrija Lakshmi Jayanthy and Mustafa Haji work at Nyaaya, a legal-tech initiative explaining India's laws. Nyaaya is going to launch its Hindi website on 26 January 2019.
World
The United States, a country that labels itself a "human rights defender has been suffering from chronic diseases such as money politics, racial discrimination, gun and police violence, as well as wealth polarization that is rampant there, the report said.
World
El Salvador will be in the dock before the Costa Rica-based IACHR for alleged human rights violations and 'torture' for forcing a woman identified only as 'Beatriz' to carry a non-viable fetus for nearly three months despite a risk to her health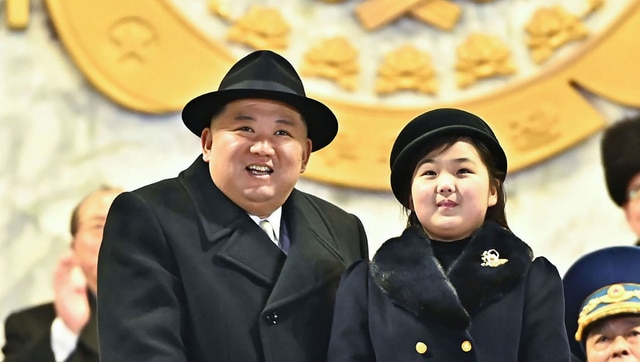 Explainers
The White House has said North Korea is attempting to trade Russia weapons for food and that Moscow may even send a delegation. This comes as Pyongyang faces its worst-ever food crisis under Kim Jong-un's 11-year rule