Kupwara has emerged as a major infiltration route in Kashmir: Chinar Corps chief, Lt Gen Satish Kumar Dua
The fierce encounter in the Valley's Kupwara district is an indication of the continuation of attempts by militants to infiltrate the Line of Control
The fierce encounter that lasted for more than 12 hours in Zonreshi village of Chowkibal in the Valley's Kupwara district is an indication of the continuation of attempts by militants to infiltrate the Line of Control into Jammu and Kashmir.
On Saturday, five militants were killed by a joint team of Indian Army and Jammu and Kashmir Police's Special Operations Group after a nightlong encounter. Security officials believe that the group of five had crossed into the frontier district of Kupwara in Kashmir recently.
The forces chanced upon the militants on Friday during search operations in Zonreshi village of Kupwara district, some 115 km from Srinagar. Officials said the joint search party was fired upon by the militants, resulting in a fierce encounter that lasted through the night. Five militants were killed in the operation which also resulted in the death of two soldiers.
This is a significant blow to militant organisations as security forces have suppressed their activities in the area, which is prone to infiltration attempts from across the LoC.
"As the army started searching a suspect house, a heavy volume of fire and grenades was used by militants who were hiding inside the building. As the soldiers engaged them, additional reinforcement effectively cordoned off the village to prevent their escape. The operation, which continued through the night, resulted in killing of five terrorists," Colonel NN Joshi, a defence spokesperson based in Srinagar, said.
The Line of Control (LoC) along Kupwara district has witnessed some of the major gun battles between security forces and militants in the last few years. Although the security agencies say there are hardly any local militants in the area, many spots along the porous de-facto border between India and Pakistan along Kupwara in Kashmir Valley are prone to infiltration.
"Almost all operations in the recent past have taken place in Kupwara, but militant groups have not been able to move to the hinterland because of a very effective and robust counter infiltration grid," General Officer Commanding of the Chinar Corps, Lieutenant General Satish Kumar Dua, said after the wreath laying ceremony of two soldiers killed in the encounter on Sunday.  "The terrain in this area is such that the infiltration takes place. In 2015 there were more than 600 inputs of infiltration. However, we have been able to limit the numbers."
"This was a fresh group that had, in all likelihood, infiltrated into this side of Kashmir after the recent snowfall. After we got inputs about their presence, we managed to kill all of them following an overnight encounter," DIG north Kashmir, Gareeb Das told Firstpost. Two soldiers were killed in the operation.
Security officials said there have been frequent attempts made by militants to cross over at different launching pads in Pakistan administered Kashmir but they have failed to cross over.
"The situation is calm but as far as terrorists are concerned, they continue to remain there. The numbers vary from 200-300 depending on winters and summers. Snowfall has caused closure of some launchpads against the [Kashmir] Valley side, while as on the Jammu side, there has been an increase in them," Northern Army Commander, Lieutenant General DS Hooda, said in a press conference in Jammu.
However, the possibility of militants' failure to sneak into the Indian side is also attributed to the counter-infiltration grid, which has become more robust over the years.
According to Multi Agency Centre (MAC) figures, the infiltration figures of 2015 are 35. These 35 militants, mostly belonging to Lashkar-e-Toiba (LeT), managed to cross over into the valley in 2015, mainly through Kupwara sector of LoC during summers.
As per the MAC figures, 65 militants infiltrated into Kashmir in 2014, 97 infiltrated in 2013, 121 in 2012, 52 in 2011, 82  in 2010, 99 in 2009 and 27 in 2008.
Find latest and upcoming tech gadgets online on Tech2 Gadgets. Get technology news, gadgets reviews & ratings. Popular gadgets including laptop, tablet and mobile specifications, features, prices, comparison.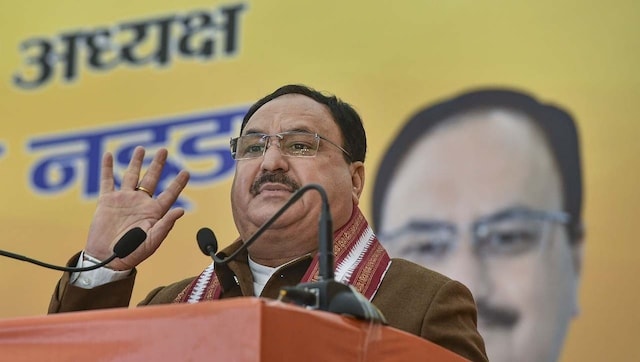 India
Chidambaram had said that the 'arbitrary and unconstitutional' decisions of the Narendra Modi government on Jammu and Kashmir must be rescinded
Politics
Mufti said that she would hold the Tricolour only when the separate flag of the erstwhile state of Jammu and Kashmir was restored
India
While one militant was killed following a cordon and search operation at Melhura in Zainapora area of Shopian on Tuesday, three militants were killed by security forces in another operation in Harkipora area of Pulwama district