Kulgam killing: Story of love, loss and despair unfolds in Kashmir's Hawoora village even as army defends shooting
Though the Indian Army has defended Saturday's shooting in which three civillians were killed, a different story of loss and grief is unfolding in Kulgam's Hawoora village
Hawoora, Kashmir: They adored each other. He saw in her a younger sister which, in reality, he had none. She addressed him as 'baya' (elder brother) because, among the three sisters, they had no brother. Every evening, he would get candies for her from a street shop. Once in a while, she had to face a dressing down for not doing her homework properly.
Every morning, Shakir Ahmad Khanday (19) accompanied Andleeb Allai (16) to her school in the Hawoora village in Kulgam. On Saturday, the bullets fired by the Indian Army soldiers bore into their bodies, cutting short the dreams of a lifetime. Their old dilapidated single storied houses are just a few feet away. Their graves a few meters away.
According to his family and eyewitnesses, Shakir, a first-year college student, rushed out of his home at around 11 am upon hearing the sounds of commotion bleakly interrupted by gunshots. Andleeb shouted to him from the kitchen of her home: "Don't go out. It can get dangerous. They are firing at people." But in vain. Shakir didn't listen and continued with his run.
Moments before, a patrolling party of army soldiers were pelted with stones in Redwani village of Kulgam. The party stopped in the adjoining Hawoora village, which is more than a kilometre away from Redwani, parked their vehicles outside a government middle school and allegedly thrashed students and teachers black and blue.
"They scaled the walls when they found the gates were locked and students and staff were still inside," said Abdul Ganie Allai, 90, a resident of Hawoora village while speaking with Firstpost on Sunday. "Then they dragged them by their hair and arrested a ninth class student," he added.
As residents staged a protest barely 15 feet from the main gate of Shakir's house, he heard the commotion and ran out. "When he reached the road, they found Irshad Majeed Lone, 22, a labourer who operated a concrete mixer machine in a prostrated state. He was hit by bullets," said Afroza Khanday, Shakir's mother.
The boys from the locality attempted to retrieve the body but the army fired once again. "This time, the bullets hit Shakir and he too collapsed on the road," Afroza recalled.
"Someone shouted Shakir was hit by bullets. Hearing this, Andleeb grabbed a glassful of water and ran out," said Andleeb's mother Ansar Ali Allai.
"She kept shouting, 'Booy ha morham' (my brother has been killed).
"I have three daughters but no son. She was my youngest daughter and he was like a brother to her. They were so close to each other; he would not go to sleep without seeing her first."
As Andleeb ran out, the body of Shakir lay motionless. He was probably dead. Next to him was Lone's body. Andleeb pulled Shakir up and offered him water.
"Then the army fired another burst (of bullets) and she was hit too. She fell on his body and the two remained on the road motionless," said Firdosa Rasheed, an eyewitness whose house is first on the road where the shooting occurred.
The Indian Army has denied the allegations and said that an area domination patrol (ADP) was moving in Hawoora when it came under heavy stone pelting. They said when the army tried to retreat, the protesters chased them and came "dangerously close".
"At one point of time, some unidentified terrorists also fired at the column. This resulted in some soldiers receiving grievous injuries. In response to this grave provocation and to ensure the security of the troops, controlled firing was resorted to by the army which resulted in the unfortunate loss of human lives," Colonel Rajesh Kalia, Defense PRO, said in a statement.
But locals are contesting the official narrative. On the ground, a different story of loss and grief is unfolding.
"Their bond was so strong that they lived together and died together," said Afroza.
"They loved each other so much; one died while giving water to another who also died," said Ansar.
After the killings, according to the residents and family members, the army also ransacked Andleeb's house, broke windowpanes and looted some valuables. Similar allegations were levelled by other villagers too.
Ganie acknowledged that children pelted stones on the army, but he said this was not how the army should have responded. "How can you kill children for throwing stones? What is worse is that they were shouting that it is Governor's rule and we can kill you easily," said Ganie.
The shooting in Hawoora on Saturday left three people dead and many others injured.
Junaid Ahmad, brother of Irshad, who was killed in the firing, went to help him but he too was shot at by the soldiers. Junaid is currently fighting for his life in a Srinagar hospital.
"When they came from Redwani, they arrested two people and said it is Governor's rule and we have a free hand to kill you. Then the youth came out of their homes and started pelting stones," alleges Firdousa.
"If young boys were pelting stones, was the 15-year-old girl also pelting stones that they killed her?" Rasheed asks.
On Saturday morning the place where Army killed these three civilians is tragically also the place where throughout Sunday people collected money for the injured and for the families of Shakir, Andleeb, and Irshad.
Find latest and upcoming tech gadgets online on Tech2 Gadgets. Get technology news, gadgets reviews & ratings. Popular gadgets including laptop, tablet and mobile specifications, features, prices, comparison.
India
An IMD official said while Srinagar had recorded minus 8.3 degrees Celsius in 1995, the temperature has fallen to minus 11.3 degrees Celsius in 1991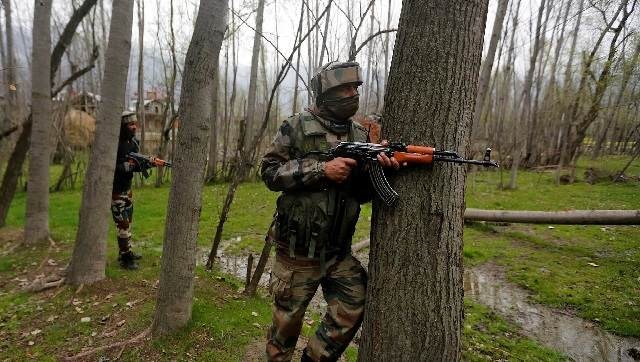 India
According to a police official, militants lobbed the grenade towards security personnel, but the grenade missed the intended target and exploded in a market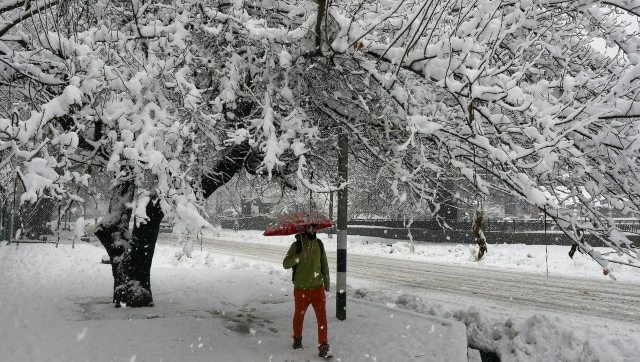 India
However, an IMD official has said the weather is likely to improve from today afternoon and that there was no forecast of any major snowfall from 7 till 14 January