Krishna Trilok's Notes of a Dream, an authorised biography of AR Rahman, is an underwhelming experience
Notes of a Dream - The Authorised Biography of AR Rahman is such an underwhelming experience that it makes you wonder if you really want to know anything about Rahman ever.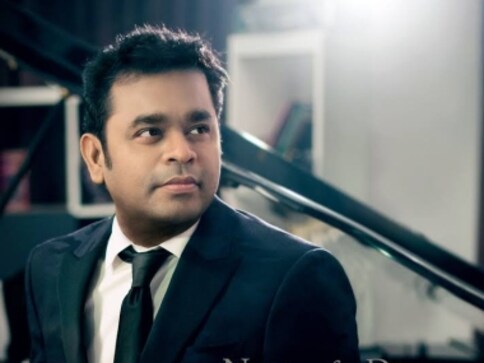 A few years ago, Nasreen Munni Kabir's AR Rahman: The Spirit of Music (Om Books International, 2011) offered some insight into one of the most unique personalities when it comes to cinema in India. The book was conversational, a format that Kabir excels at, but even she felt that Rahman was one of her toughest subjects as he would hardly finish a sentence. Irrespective, what made the book somewhat more enticing was the fact that the interviews were conducted over a period of three years, which also added something extra in terms of exploration. Unlike then, Rahman is a different person now for he seems to be more vocal and open to the idea of talking and this is something that ought to have made Notes of a Dream: The Authorised Biography of AR Rahman (Penguin Viking) a great idea, conceptually, at least. Unfortunately, the idea never takes off and despite having just about everything at his disposal, author Krishna Trilok appears to remain in awe of the image of Rahman, and therefore, never really manages to go beyond what meets the eye.
There are two reasons why someone attempts to chronicle a person's life — either you are impressed by what the person has managed to achieve or you are a staunch critic — but any decent biography needs to fall somewhere in between the two extremes. One of the biggest problems with Notes of a Dream is that it never attempts to be critical of Rahman. Everything that 'sir' does is great and even if he falls short, it's not a problem. The book begins with a film shoot in present-day Mumbai that is being produced by Rahman as that's the next world, film production, that the Mozart of Madras wants to capture but we don't know that yet, of course. Rahman waltzes in and out of his own set, rarely speaking to anyone and when he leaves someone notices that it was Rahman, which triggers the questions that the book attempts to answer — "So how does it feel then to be so talented? So famous? So mysterious? So busy? How does it feel to be Allahrakka Rahman?" Some of these questions are answered by Rahman himself, many by people like his mother, sisters, staff and collaborators such as Mani Ratnam, who have had a ringside seat to the life of one of the greatest cinematic talents ever seen in this country but the book never tells the reader anything that they wouldn't have previously heard, read, imagined or attributed to the composer.
Since the time Rahman burst upon the scene in the early 1990s with the soundtrack of Roja (1992), there have been reams written about the process that makes him tick. In that aspect, nearly anyone who has witnessed Rahman's journey is familiar about the myths and the legends that got percolated through newspapers, film glossies or the rare interview he gave and later the books that have been written about him. Trilok picks up the obvious albums to talk about the genius of Rahman but when it comes to dissecting the work that truly pushed him as a composer or revealed to the fans something that they could never attach to ARR are skipped. Take for instance, the soundtrack of Roja, Duet (1994) and later Iruvar (1997) and Kandukondain Kandukondain (2000) and Rangeela (1995), Rang De Basanti (2006) and Slumdog Millionaire (2008) are milestones but when speaking of the composer's work in Hindi films, at least, the music of say a film like Zubeidaa (2001) where he set music to lyrics (Javed Akhtar) that on the face of it, seem to polar opposite to his persona — mehndi hai rahcne wali — need not be glossed over.
The thing that surprises the most is that the famous Rahman process of creating music, too, is not demystified for the reader. There are tales of how Rahman would get musicians to come in for a session and make them play random pieces that they had no idea about and months, or at times, even years later the musician would suddenly catch a Rahman number that included the riff they played for him. There is barely anything that explores how Rahman felt about the other composers, there is nothing about the disagreements that he would have had with certain lyricists or filmmakers that somewhere transformed his music in a way that he wouldn't have expected. Rahman has always used technology to his advantage but there is a flip side to it as well — today, when someone like a Gulzar has to do a sitting with Rahman over Skype, does it change the way the former would have approached his work? There is a passage where Rahman's assistants talk about how "music was much more informal as an industry before Rahman sir", and attributes him for ushering in the era of "copyrights and contracts and all of that." As a reader one would have liked to know how Rahman felt when three of his iconic compositions from S Shankar's Gentleman (1993) — Ottagathai kattiko, Usalampatti penkutti, and Chikku bukku rayile - were credited to Annu Malik in film's Hindi remake The Gentleman (1994).
Perhaps the author felt that tapping into Rahman's heart and soul would answer for such questions and therefore there is a concerted focus to encapsulate what Rahman does. As a result, what you get is loads of information about films such as Le Musk and 99 Songs that Rahman is producing, but are you really interested that? There was a possibility that such a ploy could have worked but the sheer reverence that Trilok displays for Rahman never really allows the narrative to transcend the boundaries that it defines for itself right at the onset. In the epilogue to the book, Trilok writes that when he started the book (he was 23 at the time), he was keenly aware of just how big a responsibility had been entrusted to him and that he was amongst "select few who are lucky enough to have the opportunity to tell the life story of those who have changed the world, forever."
When it comes to recounting famous lives, the only thing probably more daunting than a biography is the beast called the authorised biography. It gives the author access unlike ever before but unfortunately, it also tends to make certain demands in terms of things that the subject might not be comfortable enough to talk about. This fine line is not easy to navigate for the simple reason that irrespective of how critical an author might be of some aspects about the subject, the proximity runs the risk of making them biased in their approach. Things become more complicated if the subject happens to be AR Rahman as he is someone whose reticence is nearly as legendary as his talent and achievements. Therefore, one wants to believe that the authorised biography format might truly shed some light on such a person but Notes of a Dream - The Authorised Biography of AR Rahman is such an underwhelming experience that it makes you wonder if you really want to know anything about Rahman ever.
Entertainment
Vinay Forrt and Divya Prabha's wonderfully naturalistic performances anchor Don Palathara's observant portrait of a repressed, conservative society.  
Entertainment
Thankam (Gold) is a travelogue within a police procedural, a friendship saga and a study of the human condition. It has its flaws, but its socio-cultural insights are priceless.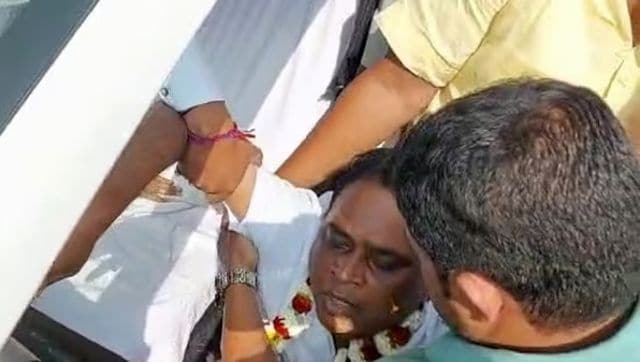 India
Odisha health minister Naba Kishore, who was shot dead by a police official on Sunday, began his political career with the Congress, but switched to the Biju Janata Dal in 2019. When the COVID-19 pandemic hit the country, he played a very crucial role in the state's fight