Kollam tragedy: Kerala fireworks won't stop, but what about explosives for IM bombs?
Everybody is talking about how Kerala will continue to allow temples and churches to burst crackers but without competitions. But there is not a word about how Indian Mujahideen (IM) gets its kalungii — Mujahideen's code word for explosives — from Kerala.
Everybody is talking about how Kerala will continue to allow temples and churches to burst crackers but without competitions. But there is not a word about how Indian Mujahideen (IM) gets its kalungii — Mujahideen's code word for explosives — from Kerala.
On Friday, Kerala's political parties went through the motions of "discussing" the matter of banning fireworks at festivals. And as expected, the all-party meeting bowed to the sentiments of religion and compulsions of elections, and said "fireworks displays" could go on under regulations but "fireworks competitions" would be banned.
With Kerala's police chief having already gone on record saying that it will be difficult to enforce regulations, it's clear that cracker shows will go on as usual. There are others who argue that it will be tough to distinguish between a "display" and a "competition", and the latter can always be easily masqueraded as the former, especially if the officers look the other way.
But during the entire, elaborate exercise of hair-pulling over whether to ban the firecrackers or not, not a single precious word was uttered by anyone in power on the flourishing illegal trade in explosive substances that goes on in Kerala. And no one has even thought it fit to mention that some of these explosive substances, used in the making of bombs, have been falling into the hands of Mujahideen terrorists.
There is nothing to suggest that the 10 April disaster at the Puttingal Devi temple near Kollam in Kerala, that killed 116 people, was the handiwork of terrorists. Everything, on the other hand, points to the clumsy handling of the lethal firecrackers. But it is common knowledge in the intelligence community that terrorists, especially those of the IM brand, have little difficulty procuring explosive substances from within the country. Those who investigated terror blasts in the past across India suspect that Kerala is a prime source for Mujahideen for its kalungii.
There are many explosive substances that are used in the making of firecrackers, fertilisers, explosives for quarrying—and bombs for killing people. Potassium nitrate, for instance, is used in fertilisers and fireworks. But it is also one of the major ingredients in gunpowder or blackpowder. And the blasting gelatin or jelly, invented by Alfred Nobel, is made of, among other things, saltpetre (sodium nitrate or potassium nitrate).
Ammonium nitrate, used predominantly as a fertiliser, is also used in mining and the making of bombs or Improvised Explosive Devices (IEDs). Investigators say this chemical is a favourite among Mujahideen terrorists.
Prodded by the National Security Agency (NSA), Kerala's director-general of police sent a circular to his officers on 13 September, 2011. It said: "It is recommended that a certain level of control on explosives need to be put in place. In addition, there must be measures to prevent the easy availability of explosives to undesirable elements who may misuse them. A special cell is therefore constituted at Police Headquarters to monitor matters relating to the use or misuse of the explosives."
And not a word was heard from—or about—this "special cell" ever since, even in the aftermath of the Kollam temple tragedy.
On the other hand, investigations into the blasts in Hyderabad on 21 February, 2013 that killed 17 people and injured 119, said that the ammonium nitrate that was used in the bombs may have come from Kerala.
A close look at the past blasts clearly shows that the terrorists spent more time on reconnaissance and planning than on getting their explosives, which was easy. The charge sheet filed by the National Investigation Agency (NIA) in the Hyderabad blasts case shows that Mujahideen operatives discuss the procurement of explosives with the same ease as housewives talk about buying tomatoes. Some excerpts from the charge sheet:
"In January 2013, Riyaz Bhatkal (A-1) informed Asadullah Akhtar (A-2) through an internet chat that in a few days explosive material would be delivered in Mangalore and Asadullah Akhtar (A-2) was directed to carry out blasts in Hyderabad along with Waqas (A-3) and Tahseen Akhtar (A-4). As planned earlier, Asadullah Akhtar (A-2) received the explosive material from an unknown person in a golden colour trolley bag.
"The material was delivered near Unity Health Centre, Mangalore. Investigation has further established that, after receiving the explosives, Asadullah Akhtar (A-2) took the explosive material to their rented flat in Zephyr Heights Apartments. They checked the trolley bag and found to be containing 300 tubes of semi-solid pinkish coloured ANFO (ammonium nitrate oil fuel) of 100 grams each, and 50 numbers of detonators."
"During an internet chat with Riyaz on December 30, 2012, Yasin asked him about the stage of preparation of the blasts to be conducted, to which Riyaz replied that the explosives were expected in a week's time . . . Riyaz further mentioned that the explosives were to be collected from the supplier of Mumbai Blasts of July 13, 2011, and that there was a different supplier for the Pune 1st Aug, 2012 blast. Yasin said that white gelatin was good for explosion, and that red was not good."
Since explosive substances have legitimate uses as well, there are 1) those who make them under license 2) dealers who sell them and 3) users who buy them. Terrorists can lay their hands on the chemicals they want from any one of these three illegally. Often, huge amounts of substances have been reported stolen.
The authorities no doubt need to keep an eye on the temples and churches in Kerala that use or misuse firecrackers. What demands a closer scrutiny is India's—Kerala's in particular—flourishing explosives trade that has become a source of raw material for deadly terror bombs.
India
Bava Bahrudeen of Thiruvarur district was arrested by the NIA on Thursday, the official of the premier investigation agency said.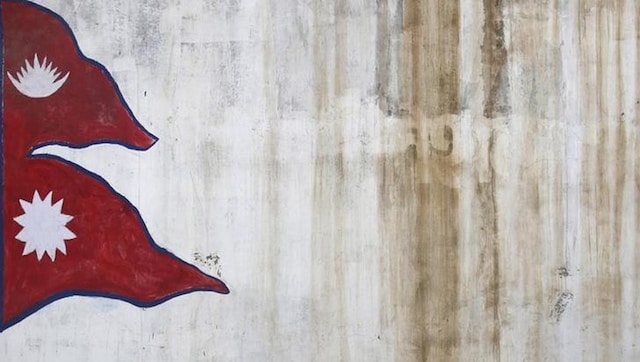 World
Budget Holiday means the Government of Nepal is unable to spend from the State treasury. This is probably the first time in Nepal that government expenditures are likely to be suspended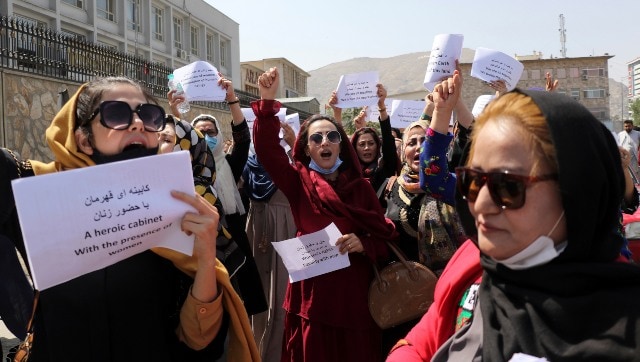 World
Recent controversial comments by Taliban leaders, like that of Hashimi, have exposed the Taliban's true nature as it ignores women, who make up half of the population of the war-torn country