Kollam tragedy aftermath: Tackle firecrackers head on, ban them or make them expensive
Despite the ghastly event at the temple near Kollam, the Kerala Dewasom Board has refused to ban such or any firecrackers at any of the over 1,200 temples it controls.
The empty canisters of the spent firecrackers were hideously large, almost the size in which Mumbai's famed dabbawalas carry food to offices. They were tied together, each a bunch of some 10-odd. Must have been fearsome in awe, and as it turned out in Kerala, lethal. A TV channel called them "industrial grade" firecrackers, which quite doesn't explain it.
They are the kind we don't get to see ever; to most of us, it must have been a first-time exposure. We don't know as yet if they are locally custom-made for the temple or in the firecrackers hub of India, Sivakasi. Or if they came from China. That setting off firecrackers to attract devotees - that is odd since the pious would need no such draw - is routine means an industry of sorts is dealing in them.
Despite the ghastly event at the temple near Kollam, the Kerala Dewasom Board has refused to ban such or any firecrackers at any of the over 1,200 temples it controls. The Times of India reports that preparations are on for use of 4,000 kg - that is four tonnes - of fireworks at Thrissur Pooram which draws nearly 5 lakh devotees. Authorities had cleared it for the 17 April event but they could be having second thoughts about the decision now.
Despite firecrackers getting increasingly expensive every year, in India we have a casual attitude about the use of firecrackers, and safety be damned. They are let off on the roadsides on Diwali, and on other celebratory occasions, right on the road, ahead of a groom on a mare or a politician who has won a seat. Policemen may be accompanying the latter procession, but it is all chalta hai.
Instead of banning them at specific areas and time, we should take the issue of firecrackers head on and ban it at all times and everywhere. In short, ban the industry or make it prohibitively expensive as is done with cigarettes which are loaded with the sin-tax. That is, price it out of reach. Since firecracker industry is smaller than cigarettes, their lobby, hopefully, will be weaker.
The size estimates vary, depending on whom you hear or read. It varies from Rs 3,000 crore to 6,000 crore according to the various business newspapers, each of the estimates coming up at different times. If reckoned with inflation it is big but not huge, and half a million families are tied up with the industry which once had the notoriety of employing child labour. They could have moved from factories to home-based manufacturing on a small scale.
Yes, cigarettes are sold as single sticks though banned, and the deadly tobacco-carrying pan masalas also known as gutka is relatively freely available. Authorities may deny this brazen defiance of the law but a firecracker is more visible and audible. There has been no audit yet of the carbon emissions as well as other poisonous fumes that emanate from the firecracker set off. School children pledge not to use them, but it is not as widely honoured.
The manufacture as well as the products are both unsafe. And unlike many others, it in an industry that is hazardous in every way at many levels – from manufacture to storage, resulting in abundant risk to users. There are many instances of fireworks factories going up in smoke, taking human lives with them, as in one single instance in 2012 in Sivakasi when 40 were killed and several more injured. Thirteen had died in 2012 in Kakinada, injuring others. This shows how accident-prone the industry is, apart from other aspects listed earlier.
The BBC ha quoted a chief medical officer of a Sivakasi hospital after the major explosion thus: "In the last 12 months, before this accident, 22 workers lost their lives and 50 were injured." It wrote on its website, "But those who work in the industry carry painful scars - a broken leg or skull, or a hand burnt by explosives, and many here complain of chronic respiratory problems."
Scroll had reported in 2012, "Each year, according to estimates of the Petroleum and Explosives Safety Organisation, the government organisation that monitors the industry, an average of 25 workers die in accidents ? the majority of them in the fireworks powerhouse of Sivakasi in Tamil Nadu, where 90% of India's crackers are manufactured." It may no longer be having that large a slice anymore but it is a major production hub. Illegal imports from China is whittling it down.
World
A signed coalition agreement was formally presented to the Knesset secretariat Friday, the last step before a vote and the swearing-in of the new government
India
Residents of Ghoramara and Mousuni are being being moved to safety by the West Bengal government as tidal waters and rainfall pose grave risk to their lives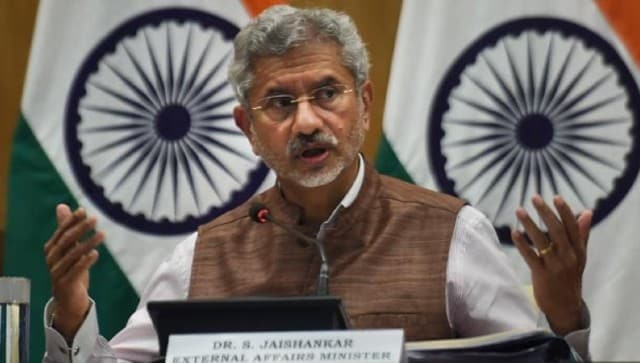 World
But through the bonhomie, India would do well to keep one eye firmly on another partner in West Asia with whom it has enjoyed cordial ties largely based on its energy requirements: Saudi Arabia