Kollam temple fire: Not crime branch, but NIA should probe the blasts
With 116 people killed and over 400 injured in the Puttingal Devi Temple at Paravur in Kollam area, South India has witnessed perhaps the worst tragedies of this kind.
With 116 people killed and over 400 injured in the Puttingal Devi Temple at Paravur in Kollam area, South India has witnessed perhaps the worst tragedies of this kind. The death toll may still go up with the type of grievous burns and impact injuries suffered by those hurt.
While the incident is being described as the fireworks display gone wrong and a case of disobeying orders of not using pyrotechnics beyond 10 pm  and use of banned explosives, it may not be as simple a case as it appears to be. To start with, if the orders really were not to use pyrotechnics beyond 10 pm, then going by the media how come the fireworks display commenced at midnight and the tragedy occurred around 3.30 am? Where was the district administration and were some of them part of the audience? This was no small-time display; considering the number of casualties, the actual attendance was obviously more.
It is most intriguing to note that three cars laden with explosives have been found next to the temple. Were they meant to also catch fire and the additional triple car bombing meant to target those fleeing the temple precincts after the first series of blasts?
To whom do these cars belong? Were they stolen? Pictures on TV channels of explosives in these cars show these are no ordinary Diwali type of firecrackers but cylindrical dynamite sticks / pipes meant for high intensity blasts. That is the very reason that the bomb squad was rushed to the site to tackle them. If these were just firecrackers, they could have been handled by anyone. As significant is examining the damage caused by the so called fireworks display and the storage of firecrackers catching fire at the site and to the surrounding areas demolishing buildings - is such extensive damage a result of pyrotechnics or akin to a blast of ammunition/dynamite dump catching fire? So what is the source of the dynamite cylinders, who is the supplier and who facilitated their transportation to the temple precincts?
The state government has announced a judicial inquiry and a Crime Branch investigation into the disaster but the actual facts may get obfuscated in the wake of the upcoming elections. This is an incident that the NIA needs to give immediate and close attention to as there appears to be a clear and present damage lurking around the corner, perhaps of similar or even greater level.
Violence as prelude to elections has been occurring in India, but not in this magnitude, notwithstanding the pre general-election gibberish of a looney politician that if Narendra Modi became the Prime Minister 22,000 people would die. The fact is that South India has been sitting on a tinder box past several years. MK Dhar, former Joint Director IB in his book 'Open Secrets - India's intelligence unveiled' published in 2005 had revealed that armed Pakistani modules had been identified in Kerala as early as 1992-1993.
A number of media reports emerged during 2008-2010 about the Kerala headqurtered Popular Front of India (PFI) with photographs of armed cadres in combat dress and terrorist training camps running in forested areas of Kerala. These reports citing R&AW indicated al-Qaeda, Taliban and LeT links with PFI for past several years. In October 2008, four LeT cadres of PFI were killed in Kupwara, north Jammu and Kashmir trying to exfiltrate into PoK.
As per R&AW, PFI radicals were going to Pakistan since 1992. Significantly, these reports have been defaced from the internet including one titled 'Jihad's Southern Outpost' published in The Pioneer on 15 July 2010 that revealed: evidence of ISI operating in Kerala since early 1990s; raid on house of Mansoor, PFI leader of Ernakulam seizing material with links to Taliban and Al Qaeda and plans to monitor naval preparedness at Southern Naval Command and defence exhibition at Kochi naval base; economic terrorism in Kerala including smuggling in fake currency worth crores; armed Pakistani national and Al-Badr coordinator with Kerala roots arrested in October 2006 with accomplice who reportedly helped LeT's South India commander Thadiyantavide Nazeer in the Bangalore bombing of 3rd March 2006; huge sums of money coming to PFI from abroad; recovery of CDs from PFI leader, Kunjumon containing visuals of executions by Al Qaeda and Taliban - decapitation of girls and women and repulsive mutilation of their bodies amidst cheering radicals; on 4 July 2010, PFI radicals cutting off right arm of a college professor at Muvattupuzha.
Then is the NIA dossier alleging that more than 300 Indian youth have been recruited by Pakistan-based TTP which has joined hands with ISIS, with youth being recruited from Kerala, Tamil Nadu, Maharashtra and Karnataka and being trained in Pakistan, Iraq and Syria? In June 2004, Pakistan posted ISI's Col Bashir Wali Mohammed as her High Commissioner to Colombo. Wali had earlier served as head of intelligence in the Pakistani High Commission at Colombo during 1990s and with his efforts the Tamil Nadu based jihadi outfit 'Al Ummah' expanded its network. Wali is member of Tablighi Jamaat (TJ), cover organization of LeT, HUJI and JeM. Wali's mission during his second tenure at Colombo was creation of the 'Osama Brigade' comprising Tamil speaking Muslims of northern Sri Lanka who freely travel to India to collect information. It is also suspected that the Pakistan is using her Colombo mission as transit point for ISI operatives from India who are ferried to Pakistan on PIA aircraft without their passports being stamped.
India is at the cross-roads where China has bared her fangs; protecting Pakistani terrorist Masood Azhar from UN a second time and herself poised to destabilize northeast India by establishing the United Liberation Front of West, South, East Asia - a grouping of nine major insurgent outfits of India including the NSCN (K) and ULFA. An imploding Pakistan is angling to create more instability in India to deflect attention from the genocide her military is unleashing in Balochistan and Gilgit-Baltistan.
Then South India has Maldives in close proximity where there Is plenty support for Islamic State and Maldivian youth have been going to Pakistan for training under the LeT past decade plus. If the fake spy story of Jadav is any indication, Pakistan can be expected to pull out all stops activating all her sleeper cells while posing the peacenik with random information sharing. Taking the history of firework display during such festivals in South India, it was so very easy to just innocuously substitute the pyrotechnics with dynamite. Clearly our intelligence agencies and policy planners have much to think about.
The author is a retired Lt Gen of the Indian Army.
India
Bava Bahrudeen of Thiruvarur district was arrested by the NIA on Thursday, the official of the premier investigation agency said.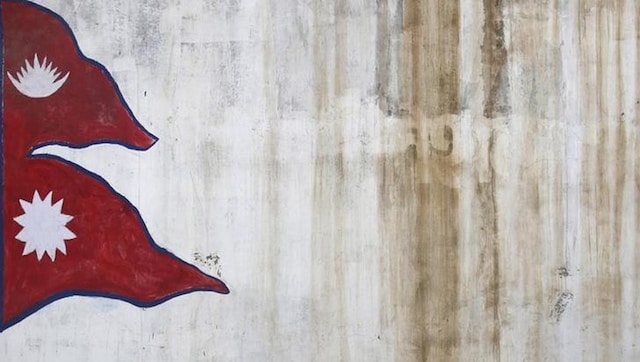 World
Budget Holiday means the Government of Nepal is unable to spend from the State treasury. This is probably the first time in Nepal that government expenditures are likely to be suspended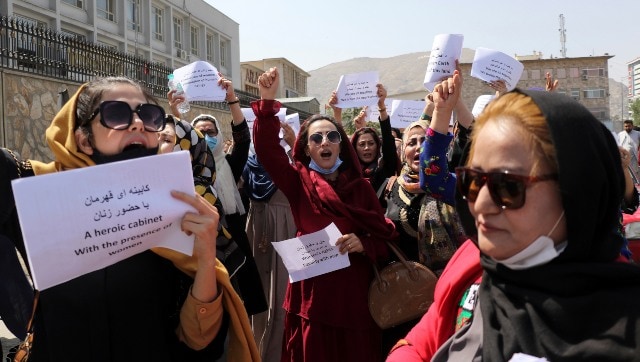 World
Recent controversial comments by Taliban leaders, like that of Hashimi, have exposed the Taliban's true nature as it ignores women, who make up half of the population of the war-torn country