Kollam temple fire tragedy: There seems to be gross violation of explosives norms, says official
A day after the fireworks tragedy at Puttingal temple, it has emerged that there was gross violation of explosives norms and basic precautions were ignored.
Kollam: A day after the fireworks tragedy at Puttingal Devi Temple, it has emerged that there was gross violation of explosives norms and basic precautions were ignored, as also a ban order.
"There seems to be a gross violation of explosives norms", Chief Controller of Explosives, Sudarshan Kamal, in charge of monitoring use, storage and licensing of explosives, told reporters after visiting the accident site on Monday.
"We have come here for investigation on the explosives used for the display," he said, adding banned chemicals were used by the suppliers who manufactured the crackers and conducted the display.
"Basic precautions had been ignored," he said.
Kollam District Collector A Shainamol said there was no pressure on her to grant or deny permission to hold the display.
"I just did my job.There was no pressure on me. Granting or denying permission requires certain procedures. We have sought reports from the police and tehsildhar," she said.
"They have recommended that no permission should be given for the fireworks because of the competitive nature and lack of space among others. But somebody has gone ahead and done this and I have asked this to be investigated," she said.
Additional District Magistrate of Kollam Shanawaz said that the ban order had been violated and it has to be verified who had violated it.
Meanwhile, a copy of the order issued by the ADM, stating that that the application by J Krishnankutty Pillai, Secretary, Puttingal Devaswom management committee for the fireworks display had been rejected, came up in the public domain.
Their plea was rejected "as it was found that it was not a fireworks show but a competitive display", the order stated.
The order had also stated that action would be initiated under Section 208 of the Explosive Substances Act against those who violate the ban.
A copy given to district police officials stated they should watch whether the temple authorities were violating the law and submit a report in case of any violation.
The order was issued on 8 April on a complaint of 80-year old Pankajakshiamma, who stays very close to the temple.
In her complaint, she had stated that every year, during the 'competitive fireworks', at the temple, her house used to suffer damage and wanted suitable steps to control it.
Meanwhile, at least 100 kg of explosive materials have been seized by police from a storehouse at nearby Attingal, a day after the Puttingal Devi temple tragedy, which has so far claimed 109 lives.
Police said the seizure was from the storehouse belonging to one Umesh, said to be the son of one of the licensees who had the contract for the fireworks display.
Searches are going in various other places in Kollam and Thiruvananthapuram, police said.
Sports
FIFA's ban comes in the wake of East Bengal and KBFC's failure to comply with "financial obligations" for their former players Johnny Acosta and Matej Poplatnik.
Sports
PT Usha took to social media and requested Kerala Chief Minister Pinarayi Vijayan to vaccinate athletes who will take part in the upcoming National Inter-State Championships.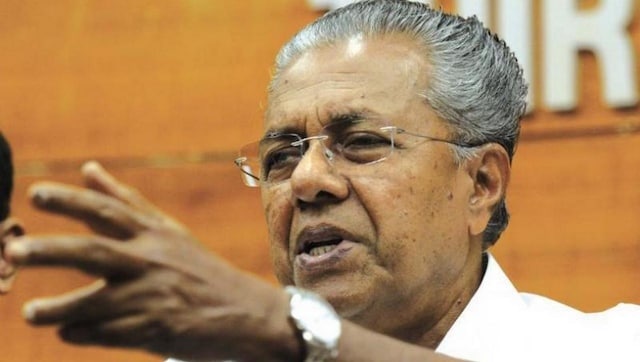 India
Stating concern for the future of Lakshadweep, Chief Minister Pinarayi Vijayan said any attempt to undermine its unique culture and indigenous lifestyle is 'unacceptable'