Kolkata metro fire: 16 passengers fall ill after smoke fills coaches; services temporarily suspended, hundreds stranded
At least 16 passengers were taken ill after smoke was detected inside an air-conditioned coach of the Kolkata Metro Thursday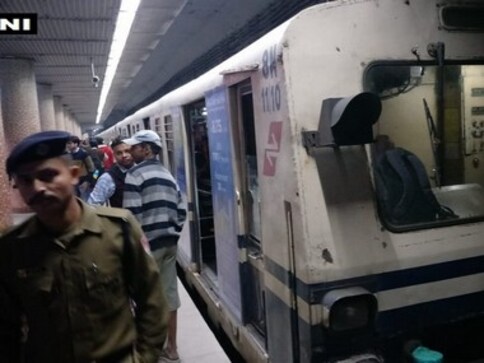 At least 16 passengers were taken ill after smoke was detected inside an air-conditioned coach of the Kolkata Metro on Thursday, officials told PTI.
According to the news agency, smoke was seen coming out of the Dum Dum-bound metro rake soon after it left the Maidan station.
"A lot of smoke was seen as soon as the train left the platform. We understood since there is smoke, there must be fire somewhere," Metro Railway CPRO Indrani Banerjee said.
"We switched off the power connection and took up efforts to douse the fire. We have rescued all the passengers and there has been no casualty," she added.
Quoting Kolkata Metro rail, ANI said that the fire has been put off by the Kolkata Metro rail staff and West Bengal Fire Service and Kolkata Police Disaster Management group are attending it.
Aparajita Rai, Additional Deputy Commissioner on Kolkata metro fire told ANI that there are no casualties.
"Sixteen people have been injured, and all have been taken to SSKM Medical College. It was an accident, there was a small spark in the front portion of the metro," she said.
An NDTV report said that the fire was reported from between Rabindra Sadan and Maidan stations.
Metro services have been temporarily suspended.
With inputs from agencies
India
In 1902, Kolkata was the first city to get the electric tram. The transport instantly became popular with the working class who were looking for an economical mode of travel. The West Bengal capital remains the only city in the country that still has a working tram route and a fleet of tramcars
India
The TMC MP said at a function in Baranagar area of north Kolkata that he saw no merit in the efforts often made by student unions to hire expensive artistes.
India
After the incident took place, the main gate of the zoo was immediately closed and the chimp was wandering around inside the zoo