Kolkata metro fire: 16 passengers fall ill after smoke fills coaches; services temporarily suspended, hundreds stranded
At least 16 passengers were taken ill after smoke was detected inside an air-conditioned coach of the Kolkata Metro Thursday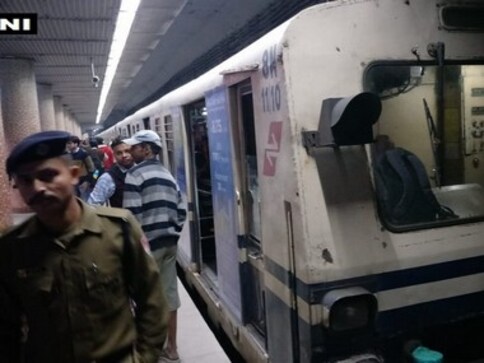 At least 16 passengers were taken ill after smoke was detected inside an air-conditioned coach of the Kolkata Metro on Thursday, officials told PTI.
According to the news agency, smoke was seen coming out of the Dum Dum-bound metro rake soon after it left the Maidan station.
"A lot of smoke was seen as soon as the train left the platform. We understood since there is smoke, there must be fire somewhere," Metro Railway CPRO Indrani Banerjee said.
"We switched off the power connection and took up efforts to douse the fire. We have rescued all the passengers and there has been no casualty," she added.
Quoting Kolkata Metro rail, ANI said that the fire has been put off by the Kolkata Metro rail staff and West Bengal Fire Service and Kolkata Police Disaster Management group are attending it.
Aparajita Rai, Additional Deputy Commissioner on Kolkata metro fire told ANI that there are no casualties.
"Sixteen people have been injured, and all have been taken to SSKM Medical College. It was an accident, there was a small spark in the front portion of the metro," she said.
An NDTV report said that the fire was reported from between Rabindra Sadan and Maidan stations.
Metro services have been temporarily suspended.
With inputs from agencies
Find latest and upcoming tech gadgets online on Tech2 Gadgets. Get technology news, gadgets reviews & ratings. Popular gadgets including laptop, tablet and mobile specifications, features, prices, comparison.
India
Spokesperson Kunal Ghosh admitted that the controversial slogan should not have been raised and blamed it on 'excessive exuberance of young party workers'
India
There are 54 vacancies available, of which 16 are for the position of Junior Technician, 12 for Junior Office Assistant, 10 each for Junior Bullion Assistant and supervisor and there are 6 vacancies for the post of Engraver III.
Entertainment
The film made its Indian premiere at the 26th Kolkata International Film Festival this year, and is Japan's official nominee for the Oscars 2021.