Kodaikanal Won't video: All you need to know about the Unilever mercury dumping case
All you need to know about the Kodaikanal Unilever mercury poisoning case seen in Sofia Ashraf's viral video.
The Kodaikanal Won't video by Chennai artist Sofia Ashraf, asking Unilver to 'clean up their mess' in connection with the Kodaikanal mercury dumping, has gone viral with over 783,533 views at the time of writing this, in just over two days. It has been shared on social media by prominent personalities such as Nandita Das, Varun Grover, Vishal Dadlani and was even praised by Nicki Minaj, on whose song Anaconda, the rap is based on.
While Unilever is yet to respond to the video, it has definitely brought the issue of corporate responsibility in the limelight, gaining more supporters for the Kodaikanal cause. As you watch the video and sign the petition, here is all you need to know about the Kodaikanal mercury poisoning case.
What did Unilever do?
In a nutshell, the entire incident can be described with the video's opening text - "Unilever dumped toxic mercury in Kodaikanal, poisoning its workers and the forest. In the past 14 years, Unilever has done nothing to clean up the contamination and compensate its workers and their families, despite talking a big game about social responsibility."  
Pond's moved the factory to India from the United States in the early 1980s and by 1987 Pond's India and the Thermometer factory went to Hindustan Unilever. The factory made thermometers for the American and European markets from mercury imported from the United States, according to this Forbes report. However, around early 200os, factory workers complained of health problems and many public interest groups, such as Greenpeace, alleged that the company wasn't handling mercury, a highly potent metal, properly. According to New Indian Express, the company was directed to shut down in 2001 after Palani Hills Conservation Council and Greenpeace exposed the company's attempt to sell glass contaminated with mercury to a scrap dealer and in 2003, 300 tonnes of contaminated waste was extracted.
Effects of the mercury on people
Mercury, the liquid metal, is known to be poisonous for humans in large quantities and is harmful for flora and fauna even in small doses. A study conducted by health specialists from Bangalore-based Community Health Centre that former workers of the factory had visible signs of Mercury poisoning.  According to youthkiawaaz.com, over 45 were dead and over 600 were poisoned as a result of the toxic dumping.  The workers have approached the courts and protested against Unilver, seeking for compensation, however the company maintains that there were no adverse effects on the health of employees, as per this The Hindu report.
"I came to Kodaikanal when I was 11 years. I joined [the Unilever thermometer factory] in 1984 when the company began. I was a quick learner, and learnt to become a maintenance operator on the job. I worked all over the factory. The oven section was the most terrifying place. It was about 12 feet high, and probably 7 or more feet wide. During unloading, the oven would still be hot and fuming. When we opened it, gusts of mercury vapour would assail us. The exhaust blower would be on. But it is impossible to stop the mercury vapour from coming at you. There was so much mercury there. There would be puddles of mercury inside the oven. Occasionally, they would shout at us to bring the vacuum cleaner to suck up the mercury.I lasted only 5 years. My teeth began coming loose and falling off. Now I hardly have any teeth. I got a job as a heavy vehicle driver. But that requires stamina and I get tired very easily. I hardly have any teeth, I cannot eat. So how will I get strength/", Giyas Mohamed Gori, 50 told environmentalist Nitanand Jayaram, according to a Logical Indian report.
How did Unilever respond
Hindustan Lever initially denied but then admitted that the mercury-containing glass wastes, ascertained to be 5.3 tonnes which were at the Munjikal scrapyard, originated from their factory, according to a press release by an NGO called Basel Action Network. In a statement, the company said, "HUL has acted in an absolutely transparent and responsible manner since the issue was first brought to our notice in March 2001 by local NGOs. The company immediately closed the factory on its own and launched an investigation. There were no adverse impacts on the health of employees or the environment." The break down of the entire case from Unilever's perspective can be found on their official website where an entire page is dedicated to the Kodaikanal issue.
Online activism
The case, which gained prominence thanks to the initiatives of activists, has received plenty of support online. The petition on public mobilization group Jhatkaa.org, demanding 'Paul Polman, CEO, Unilver Clean up Kodaikanal's mercury pollution and compensate the workers,' has about 22835 signatures while writing this with over 12,000 signers in the just 24 hours after the video was released, according to  a press release by Jhatkaa.org, website titled #UnileverPollutes Press Statement.
Find latest and upcoming tech gadgets online on Tech2 Gadgets. Get technology news, gadgets reviews & ratings. Popular gadgets including laptop, tablet and mobile specifications, features, prices, comparison.
World
From Gandhi to Lincoln to Camus, prominent personalities over the ages have extolled on the virtues of democracy while attempting to define it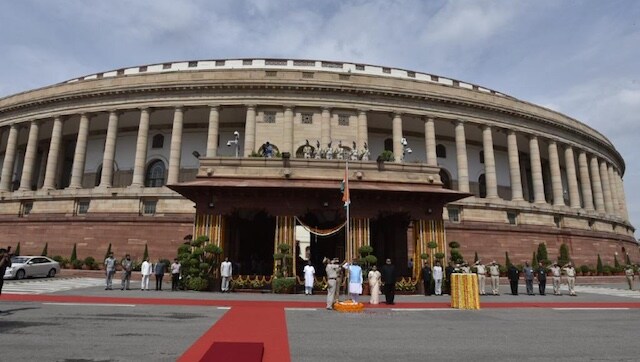 India
The proposed reduction to the salaries and allowances of MPs and ministers amounts to savings of around Rs 54 crore.