Kochi Metro: After disabled man harassed, Pinarayi Vijayan urges people to be 'responsible netizens'
Kerala chief minister Pinarayi Vijayan Sunday criticised the 'increasing trend' of circulation of fake news and photographs on social media and said the state government was committed to regulate it
Thiruvananthapuram: Kerala chief minister Pinarayi Vijayan Sunday criticised the "increasing trend" of circulation of fake news and photographs on social media and said the state government was committed to regulate it.
In a Facebook post, he said persons in the cyber world should become "responsible netizens".
The government is committed to take serious steps to regulate fake news spreading via social media platforms like Facebook, YouTube, WhatsApp and Twitter, he said.
The trend of using social media platforms for character assassination, trigger communal tension, and post anti-women comments is on a rise, Vijayan said, adding even 'responsible persons' of the society indulge in such actions.
"Social platforms like Facebook and WhatsApp are filled with fake news and photos. Not only the persons who create these fake images, even those who forward them are guilty," he asserted.
Case in point, the Left leader referred to the circulation of the photograph of a person who was seen lying down on a seat inside a Kochi Metro coach, with a caption "the person was drunk". But, later it was found that the man was a speech and hearing impaired person, who was on his way back from a hospital, after visiting his brother in a critical condition.
Vijayan said the person, identified as Eldo, was a "victim of public trial" by social media in the name of social responsibility.
The chief minister also referred a similar incident of 'social media trial' of an individual named Salim in Delhi metro two years ago. "Both these persons are victims of human rights violation and public trial," he added.
News & Analysis
The report reveals that the transcription will be done on the user's device, and neither Facebook nor WhatsApp will have the access to this message.
News & Analysis
The 'My Contacts except' option will be available for both WhatsApp Android and iOS users.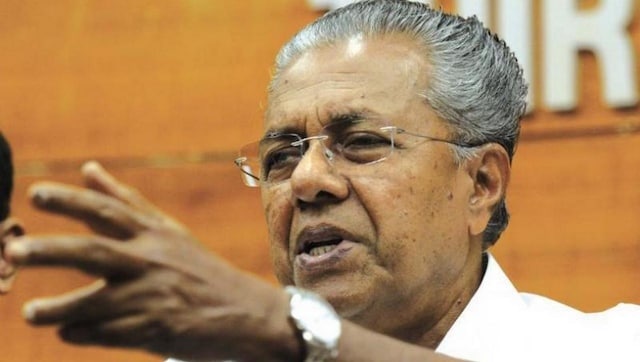 India
In a letter to Civil Aviation Minister Jyotiraditya Scindia, Vijayan said expatriates are one of the most affected sections in the country due to the COVID-19 pandemic.