KJ Alphons sleeps at a relief camp in Changanacherry in Kottayam: 'Stop showing off', Twitter gives it back to him
Union minister Alphons Kannanthanam tweeted a picture of him at a Kerala floods relief camp in Changanacherry in the Kottayam district, and added that 'most people didn't sleep, thinking of an uncertain tomorrow.'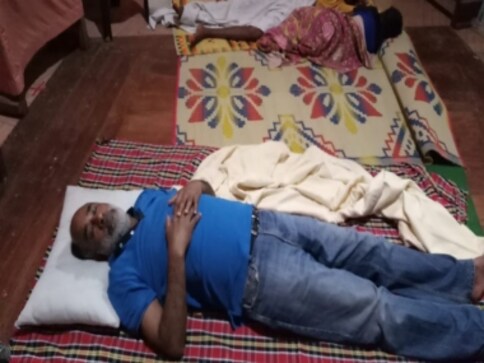 Union minister KJ Alphons on Wednesday took to Twitter to express solidarity with the people affected by the floods that ravaged Kerala over ten days ago, which left 223 people dead and over 10 lakh out of their homes.
The state has given shelter to those who require shelter in over 1,500 relief camps, Alphons tweeted a picture of him at a relief camp on Wednesday and said that he slept at a relief camp in Changanacherry in the Kottayam district, and added that "most people didn't sleep, thinking of an uncertain tomorrow." Alphons tagged Prime Minister Narendra Modi, Bharatiya Janata Party (BJP) president Amit Shah among others, in the tweet.
I slept at a relief camp last night in Changanacherry. Most people didn't sleep thinking of a uncertain tomo @narendramodi@AmitShah@BJP4India@BJP4Keralam@PiyushGoyal@dpradhanbjppic.twitter.com/xQgnYjfZx5

— Alphons KJ (@alphonstourism) August 22, 2018
Alphons faced a severe backlash on Twitter after he posted the photo.
— Joy.ettan (@CriticalJoy) August 22, 2018
Why is there no 'ha ha' emoji in Twitter? 😢

— Ashams K Thomas (@Ashamsthomas) August 22, 2018
While you were sleeping, how did you come to know 'most people didn't sleep'? Did you get sound sleep?

— Sandhya (@PplOfIndia) August 22, 2018
Sir, Is this a joke? U don't need to do such show offs. People of Kerala can clearly recognise this kind of political gimmicks. In fact, being a central minister you are able to help kerala in this dire situation. Pls do that. Jai Hind

— Vivek Gangadharan (@vivekgangadhar3) August 22, 2018
If you want to show your sacrifices to your masters send personal mail to them . Other than in social media we have not seen you at any rescue site, relief operations or anywhere.

— Rakesh KN (@RakeshKN_blr) August 22, 2018
Very cheap mentality Mr. Alphons. Get the credit by offering helping hand to a needy not by your cheap marketing. I dont support any political party but i cant keep quite to all these nonsense in social media especially from an elected leader like you.

— Chikku Chandran (@Chikcha3250) August 22, 2018
On Monday, Alphons turned down the demand of Congress leaders to declare Kerala flood as a "national calamity" and said there was no provision in the Disaster Management Act 2005 to do so. Senior Congress leader AK Anthony had demanded that the Union government immediately declare the Kerala floods as a national disaster, and said that the move would help in garnering funds not only from the country but also in getting aid from abroad.
As per a report from NDTV, Alphons responded to Antony's remark by saying "None of the calamities were declared as national by the Congress when it was in power from 2004-14." The report added that  Kannanthanam termed the statement of Congress president Rahul Gandhi and Antony toward the cause as 'stupid', and asked: "Does Antony, who was the defence minister of the country for ten years, not know the rules and provisions of the act?"
Alphons further went on to slam Congress President Rahul Gandhi and said "let us excuse Rahul as he does not have any administrative and political experience, but a statement like this from a senior leader like Antony was uncalled for, at a time when the people of Kerala are united to face the challenge caused by the floods," The New Indian Express reported.
Alphons said instead of making statements like this, the Congress leaders should ask party workers to go to the field. "This shows the sorry state of affairs in the Congress party and I think, it is anti-people. Because, the state showed that they are one except for the Congress leaders who are speaking absolutely ridiculous things," he was quoted by NDTV as saying.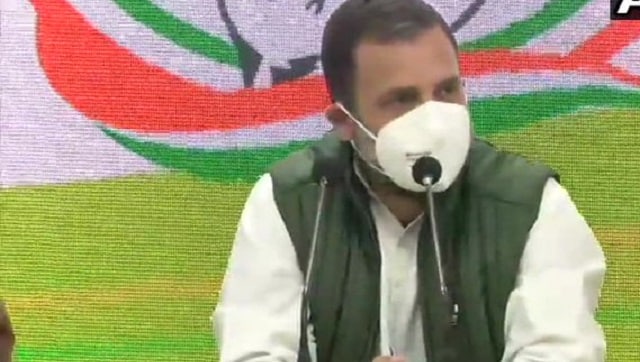 India
The Congress had last week demanded transparency and urged Prime Minister Narendra Modi to make public the details of all the relief material received from different countries
India
Markets will remain shut and grocery stores will be open only till noon. Medical shops and hospitals will function normally, as per the order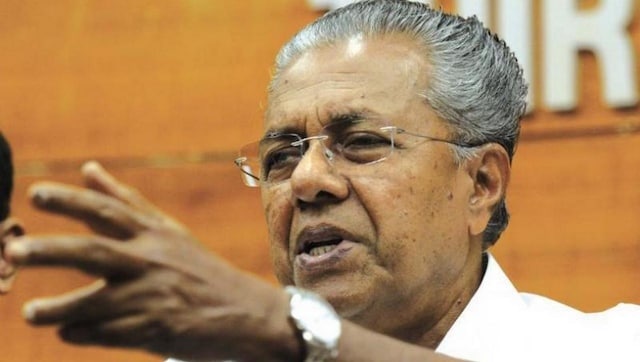 Politics
Along with welfare politics, the Left has also benefited from the significant shift in Kerala's political landscape with the rise of Hindu nationalism