KJ Alphons says #MeToo is a good movement, but cautions against 'frivolous' complaints by 'insincere' people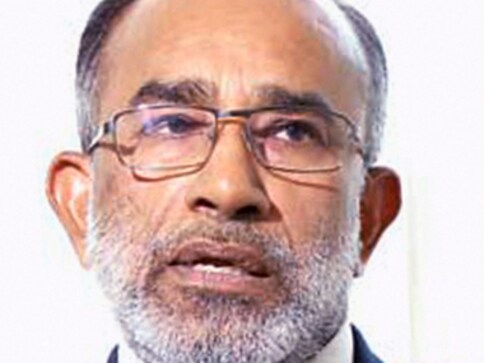 Bengaluru: Union minister KJ Alphons on Friday said #MeToo is a "good movement" as whatever "inappropriate" has taken place should come out in public domain, but cautioned against "frivolous" complaints by "insincere" people with an agenda.
He said MJ Akbar's resignation from the council of ministers in the wake of charges of sexual harassment against him would not affect the prospects of BJP in the 2019 Lok Sabha elections as the party had taken "prompt action".
"People should be extremely careful when they raise an allegation. Yes, if something inappropriate has taken place, it should be in public domain. There should not be any doubt about it, but I hope frivolous complaints are not raised by insincere people to fix people whom they do not like," the Tourism Minister said.
The minister, who was in the city to attend an interaction event organised by an NGO to support flood-hit people of Kerala, said there was no private life for politicians and they obviously have to be accountable.
"How could anybody force oneself on somebody else? I think that is completely inappropriate. Whatever it is," he said. Replying to a question, Alphons said the government took "prompt action" in the case of Akbar.
"...No time was lost by the government in taking action against the minister (Akbar). He had been abroad. You don't sack a minister when he is abroad," he said.
Akbar stepped down as Minister of State for External Affairs on 17 October in the backdrop of a spate of allegations of sexual harassment against him by several women journalists, including Priya Ramani.
He has filed a defamation case against Ramani, dismissing her charges as a "figment of imagination" and intended to "malign" his reputation.
Asked if there should be regulations on Twitter and other social media, Alphons said there was no room for it in a democracy, but said that people using these platforms should be responsible and avoid posting "lies to assassinate people's characters".
His comments came a day after his ministerial colleague Pon Radhakrishnan said the #MeToo movement was started by "people with perverted minds" and wondered if it was fair to level accusations over incidents that happened years ago.
Radhakrishnan made the comments on the sidelines of an event in response to questions by reporters in Karur in Tamil Nadu amid the raging #MeToo storm.
Earlier, Union ministers Maneka Gandhi and Smriti Irani had come out in support of women who, through the #MeToo campaign, revealed alleged sexual harassment by people in position of power in various fields.
Entertainment
"When Bill Cosby was released, it retraumatized me, it terrified me. I was really horrified for any woman or girl that would come into contact with him," says the accuser.
World
As per a new poll, 54% Americans say they are more likely to speak out if they're a victim of sexual misconduct and 58% say they would speak out if they witnessed it