'Many don't mind stripping for US visa': KJ Alphons defends NaMo app again, asks if anyone believes PM would sell data
Union Minister of State for Electronics and IT, and Tourism, KJ Alphons, continued his stout defence of the Aadhaar policy on Sunday.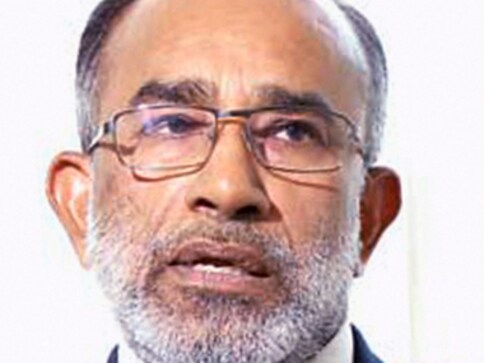 Union minister KJ Alphons, continued his stout defence of the Aadhaar policy on Sunday, saying that the enrollees' biometric data is safe with the UIDAI and is absolutely secure.
The Union Minister of State for Electronics and IT, and Tourism had recently courted controversy when he said that Indian citizens shouldn't have a problem giving fingerprints or iris scans to the UIDAI especially since many don't mind stripping to get a US visa.
On Sunday, not only did he defend his statement but also termed Rahul Gandhi's allegations that the Narendra Modi (NaMo) app illegally acquired data from its users and that it was sold it to an American company named Clever Tap. He also asked people if they thought the prime minister would give the data to a private company while urging people not to believe in fake news
"Your bio-metric data is with UIDAI and let me assure you that it has not been breached, it's absolutely secure. We have given authorisation to govt agencies to access Aadhaar," the minister was quoted as saying by ANI.
On Friday, in a special address at the valedictory of the #Future digital summit in Kochi, Alphons had said, "Not one case of biometric data leak has come up in the past three-and-a-half years. The Centre has protected the data and this (hacking) is impossible because we are using the latest technology and upgrading it everyday," according to The Hindu.
He had also said, "We have absolutely no problems going and putting our fingerprints and the iris and getting your whole body naked before the white man at all. We have no problem. But when the government of India, which is your government, asks you your name and your address, nothing more, there's a massive revolution in the country saying it's an intrusion into the privacy of the individual. I mean, how far can we go? Let the Supreme Court decide," reported The Indian Express.
On Saturday, the UIDAI denied a report by news website ZDNet that the Aadhaar programme has been hit by another security lapse that allows access to private information.
ZDNet reported that a data leak on a system run by a state-owned utility company, which it did not name, could allow access to private information of holders of the biometric Aadhaar ID cards, exposing their names, their unique 12-digit identity numbers, and their bank details.
But the UIDAI, which runs the Aadhaar programme, said "there is no truth in this story" and that they were "contemplating legal action against ZDNet".
ZDNet could not immediately be contacted for comment on the UIDAI's response.
"There has been absolutely no breach of UIDAI's Aadhaar database. Aadhaar remains safe and secure," the agency said in a statement late on Saturday.
"Even if the claim purported in the story were taken as true, it would raise security concerns on database of that utility company and has nothing to do with the security of UIDAI's Aadhaar database," it said.
also read
World
A popular Android app was found to be recording its users without their consent at an internal of 15 minutes. The app was one of the most popular voice recording apps on Android. The malware had laid dormant for over a year since it was uploaded to Google Play Store.
World
Canadian privacy regulators are launching a joint investigation into OpenAI, probing if the company has obtained proper consent for collecting, using, and disclosing personal information from Canadian residents via ChatGPT.
India
National Payments Corporation of India data shows that there is a higher success percentage to the extent of 99.55 per cent or above where Aadhaar is enabled for Direct Benefit Transfer (DBT).