Kim-Trump summit called-off: A lost opportunity or deliberate bid in a battle of egos?
United States (US) President Donald Trump called-off the much-anticipated summit between him and North Korean leader Kim Jong-un on Thursday citing 'anger and open hostility'. What lies ahed?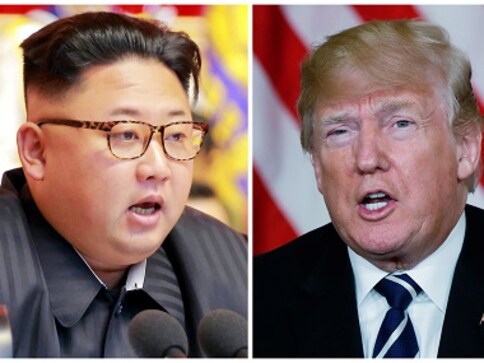 US president Donald Trump called-off the much-anticipated summit between him and North Korean leader Kim Jong-un on Thursday citing "anger and open hostility". In his official letter, Trump wrote that "The world, and North Korea in particular, has lost a great opportunity for lasting peace and great prosperity and wealth".
However, Trump's decision hasn't come as a complete shock for those who have been following-up the constant back-and-forth from both sides in the run-up to the June meeting.
As ABC's Washington bureau chief Zoe Daniel puts it, "It would have been more shocking if the first ever face-to-face meeting between a United States president and a North Korean leader had gone off without a hitch, resulting in immediate denuclearisation of the Korean Peninsula".
But the US president has still left the door open for a possible meeting in future and this has led to speculation on what could have possibly proven to be the last nail in the coffin before the final decision was taken by the American side.
Christopher Hill, former US ambassador to South Korea told CNBC, "Such a gap in expectations on both sides could have been avoided if the U.S. had gotten a better reading of North Korea's intentions, especially since Secretary of State Mike Pompeo had met with North Korean leader Kim Jong Un twice in the past few months."
According to the Washington Post, "Trump's hasty jump into a poorly thought-out summit process had left the United States in a weakened position. Kim's outreach to Seoul and Beijing, where he visited twice with President Xi Jinping, has fractured the pressure campaign and Trump's personal dalliance with Kim has elevated the stature of a brutal, authoritarian regime on the global stage".
Meanwhile, commenting on what lies ahead, Dr Sojin Lim, a senior lecturer in Korean studies told The Independent that "It will now be up to South Korea to try to bring the two countries back into some sort of dialogue – however, North Korea's burgeoning relationship with China means that it is now far less dependent on the US, so it will be even more difficult to re-establish negotiations between the two countries".
So what are the possible ramifications of the failure of such a crucial meet for international politics and nuclear policy? Lim believes that now the denuclearisation process would "undoubtedly become more complicated".
The Independent's Samuel Osborne and Andrew Buncombe remark that through this historic meeting "Trump, a natural showman, wanted to pull off something no other US president had done; no sitting US president has met with either of the three members of the Kim dynasty that have ruled North Korea since its creation in 1948". However, Trump's wouldn't have his way, for now, given the adamant North Korean approach.
As the New York Times points out,"Kim needs money, investment and technology, for sure. But more than that, he needs to convince North Korea's elites that he has not traded away the only form of security in his sole control — the nuclear patrimony of his father and his grandfather", thus it seems unlike the North Korean leader would have let that go so easily.
Hence, The Guardian in its article titled 'The Guardian view on the North Korea summit: a crisis foretold' highlights that Trump's decision to call-off the meeting "appears as hastily made and ill-considered as his decision to hold it". Thus, for now, the experts are of the view that it as a lost opportunity which may even lead to possibilities of war.
World
Republican heavyweights such as House Speaker Kevin McCarthy have urged against protests while backing Trump's claims that an indictment would be unjust. But other lawmakers have joined in promoting baseless theories
World
The comments come amid uncertainty over when a grand jury hearing the case will take a vote on charging Trump, a historic move that would inflame the 2024 election campaign in which the 76-year-old Republican is running to regain office
World
Twitter also reinstated Trump's account last year after Elon Musk took over the company, but the former president has thus far chosen not to tweet.