Killings of Narendra Dabholkar, Govind Pansare linked, 'well planned' says Bombay HC
The killings of rationalists Narendra Dabholkar and Govind Pansare were 'well planned' and the perpetrators had an organisational backup
Mumbai: The killings of rationalists Narendra Dabholkar and Govind Pansare were "well planned" and the perpetrators had an organisational backup, the Bombay High Court said on Wednesday and asked the investigators to look beyond their current line of probe to apprehend the culprits.
The bench of Justices SC Dharmadhikari and Vibha Kankanwadi also said there was a "clear nexus" between the two killings.
"The reports reveal that these were clearly not one or two stray incidents. Certain organisations must be backing them, helping them financially. These incidents were well planned," Justice Dharmadhikari noted after perusing the probe reports submitted by the state CID and the CBI in Pansare and Dabholkar murder cases respectively.
Considering that Sarang Akolkar and Vinay Pawar, the two men identified by the CBI as those who allegedly gunned down Dabholkar in 2013, were still to be traced, the court said the agency must "look beyond its current line of probe."
"There is a clear nexus between the two murders. These men must have some roots in the society. Coordinate with the state CID, use modern technology, look at bank transactions, ATM withdrawals, check rail bookings, there are just four or five states with porous borders to which these men could have fled," Justice Dharmadhikari said.
"It is impossible for someone to remain in hiding for so long in today's time," he said.
The bench also directed the two probe agencies to take note of the above suggestions and submit fresh progress reports by the next date of hearing on 13 September.
It directed the petitioners, the family members of the deceased rationalists, to submit an affidavit listing their demand that the state Home secretary and the CBI director be made directly accountable for the probe.
Both the probe agencies, meanwhile, said they were hunting for the killers.
Dabholkar was shot dead on 20 August, 2013 in Pune while he was on a morning walk.
Pansare was shot at on 16 February, 2015 in Kolhapur and succumbed to his injuries on 20 February that year.
The high court has been hearing petitions filed by the kin of the two seeking court monitored investigations in both the cases.
India
Narada sting tape case: West Bengal Chief Minister Mamata Banerjee and minister Moloy Ghatak had filed petitions with the SC about their role on the day of the arrest of four TMC leaders by the CBI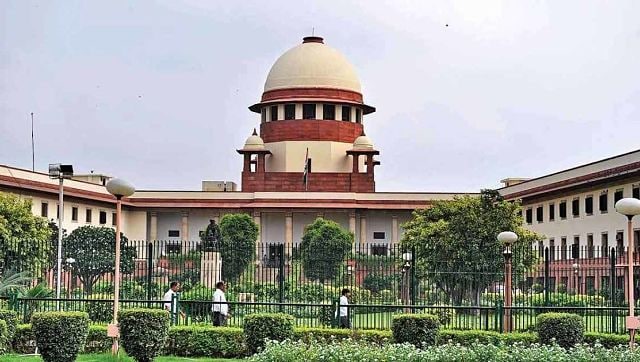 India
Justice Aniruddha Bose said the issue will now be placed before CJI NV Ramana. Banerjee and Ghatak will submit information about their role in CBI's arrest of four TMC leaders
Arts & Culture
When the murder victim turns out to be Gabriel Treacy, a Dublin resident who had just arrived in America, however, she flies to the Emerald Isle to combine business with pleasure. As the investigation heats up, she finds scant time for the latter.