Killing of Hafiz Junaid: Putting onus on Modi govt for rise in lynching incidents turns serious issue into political slugfest
To relate the incidents lynching that have taken place in India since May 2014 with the onset of the Narendra Modi govt is to dilute the seriousness of the issue in a political slugfest
It's rare that the president and the prime minister belonging to two different parties not just have an excellent working relationship but also have a close personal rapport and convergence of thought on critical national issues. Outgoing president Pranab Mukherjee and Prime Minister Narendra Modi present such a unique combination.
Mukherjee is a veteran Congress leader who has worked closely as a minister and as a party leader with four prime ministers — Indira Gandhi, Rajeev Gandhi, PV Narshimha Rao and Manmohan Singh — and now as president with Modi. It, thus, was a big news when Mukherjee said that even when they had a divergence of opinion on some issues they kept it to themselves and the issue was resolved quietly, and when Modi said that the former was like a father figure to him while holding his fingers as Mukherjee settled down in a new role in New Delhi and even caring for his health and stress.
It is more than a coincidence that the head of the nation and the head of the government at the Centre have spoken out on the evil of vigilantism — lynch mob tendency — as seen by a section of social fringe. It should be nobody's case to weigh remarks of dignitaries.
Unfortunately there is a tendency among some people to see one constitutional dignitary more serious in his concern and other less serious, or, even trying to portray that another was portraying his emotions for optics without actually being convincing.
The killing of teenage Hafiz Zunaid Khan or that of a Pehlu Khan, or the lynching of Mohammad Akhlaq was reflective of that lynch mob tendency about which Mukherjee and Modi had expressed their anguish. The situation became even worse because the deceased were Muslims and their murderers were Hindus, and all these incidents indeed had communal overtones. The onus is on the state to maintain communal amity and contain the ugly violent streaks of the fringe. The state machinery thus needed to act accordingly. The fact that the prime minister vented his grief and anger twice asking the state governments to come down heavily on self-styled cow protectors is by itself how he viewed such incidents of violence, and how he thought of dealing with the anti-social and criminal elements.
Around the time Zunaid and Pehlu were killed, two other incidents of violence took place. An e-rickshaw driver Ravindra Kumar was beaten to death in Delhi because he had objected to two young men urinating in public and asked them to use nearby public convenience for the purpose, and more recently Mohammad Ayub Pandith, Deputy Superintendent of Police, Jammu and Kashmir Police, was lynched near Jamia Masjid in the Nowhatta area of Jammu and Kashmir's capital Srinagar.
Both these were reflective of the same violent lynch mob psyche but they did not have the same reaction — "Not in My Name" — from the intelligentsia of all hue.
The news of killing of Kumar was tragic, but it remained confined to local pages of newspapers and became a bigger news only when the prime minister reacted to it. Kumar like Zunaid, Pehlu and Akhlaq had a horrific and painful death. A Hindu had died at the hands of Hindu criminals and Pandith was stripped and mercilessly beaten to death and his body dumped in a drain by a frenzied Muslim mob. Pandith's death was viewed from the prism of nationalist versus separatist prism, though there were some suggestion that the mob mistook Pandith for being a Hindu loitering around a mosque on an auspicious occasion like Shab-e-Qadr (the night of power).
There can't be a second argument that cow vigilantism need to be curbed and law enforcing agencies need to deal with them with a heavy hand. It must not be allowed to become a profession for thugs to indulge in rampant goondaism and criminality.
But the problem needs to be viewed from another angle too.
Arguments are made from the Left and so called liberalists that the advent of Modi on national political horizon has made society fascist. That's a flawed argument. People across the country had a tendency to join the mob if a thieve or a pick pocket or a robber was caught. The tendency to beat a thief to pulp or to death had always been there. There may have been an increase in instances of cow vigilantism since a full majority BJP government has acquired power at the Centre but then it is also a fact that the media reporting on such incidents has become far more aggressive since 2014.
The lynch mob tendency had not only been directed against thieves but also against those supposedly powerful and didn't discriminate between community and rank. In December 1994, a young district magistrate of Gopalganj in Bihar, G Krishnaiah was stoned to death by an unruly mob led by a former MP Anand Mohan Singh. Krishnaiah, who had been an inspiring success story for many, was born in a humble Dalit family. He had worked hard to clear the coveted Union Public Service Commission to be an IAS, but was lynched just because his car with red beacon was seen to be symbolising power, which the mob didn't like and pulled him out of his car to beat him to death.
The mentality which turns a mob into a lynch mob is also visible during incidents of road age when within seconds an angry mob turns violent and takes the law at its hand. It has nothing to do with religion but with violent bully psyche of some individuals and groups.
The lynch mob was there in 1984 when Sikhs were killed in Delhi in the aftermath of Indira Gandhi's assassination, and during other riots in the country including the 2002 Gujarat riots.
The problem begins when suggestions are made when liberalists tend to relate all incidents concerning non-Hindus that has happened in the country since May 2014 with the formation of a new regime in New Delhi and come out with a larger political motive slant. The seriousness of the issue gets diluted in a political and ideological slugfest.
Find latest and upcoming tech gadgets online on Tech2 Gadgets. Get technology news, gadgets reviews & ratings. Popular gadgets including laptop, tablet and mobile specifications, features, prices, comparison.
World
Pakistan has its own system of indefinite detention and house arrest, where terrorists are kept far from the prying eyes of courts and the media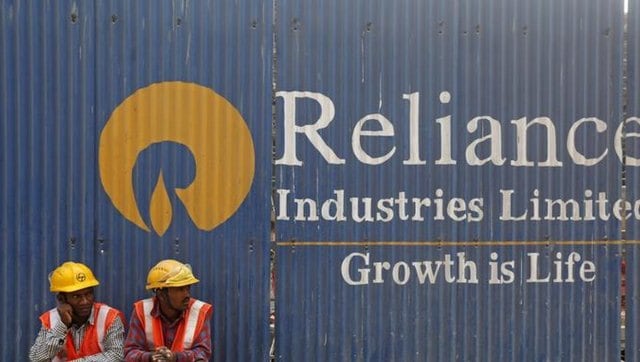 Business
It is the ingenuity and the resourcefulness of Indian entrepreneurs as well as family businesses that hauled us out of that era of scarcity and want.
India
Governments can ensure that religious processions don't end in violence. For that though, the lives of innocent citizens, especially minorities, should matter to them