Killing children: Bodoland militants target the very young in Assam
Militant violence is now routine in Assam, but what has shocked many is the deliberate targeting of the very young in the latest atrocity which has claimed the lives of children as young as 6 months.
By Nandini Sengupta
Khagrabari, Assam: Rains made his tears invisible but could not disguise Jainuddin Ali's grief over the death of his seven-year-old daughter, Joygon Nessa, who was killed in his village of NK Khagrabari on Thursday, 2 May.
"I was out to Bhangarpar market on the other bank of the Beki river and around 3 pm, everybody in the market was talking about firing in our village. With many others, I rushed back towards home and crossed the river. I could hear gun shots and raging fire in our village. We hid in the jungle fearing attacks and when I reached our village about an hour later, there were bullet-hit bodies and burning houses but could not find my wife and three children," Ali, the 35-year-old farmer tells this reporter at Gobardhana police station in Assam's Baksa district, about 150 kms from Guwahati.
Ali found his daughter, Joygon in the nearby Beki river on Friday morning, but his wife, Moifal and two sons, Moidul and Mokbul remain missing.
"They (his family) ran for their life and may have jumped into the river to reach the Bhangarpar market on the other bank," Ali says as a policeman asked him to help pull his daughter's body from a tractor trailer for a post-mortem at in Barpeta. Ali looks at his daughter's face and then gets into the tractor. In front of him lay eight bodies, including that of his daughter: a six-month-old baby boy, Motleb Ali, Ariful Islam (8), Ilina Khatun (4), Joygon Nessa (7), Joyful Khatun (8) and Ariful Islam (7). Bodies of 65-years-old, Hasna Bewa and Morzina Khatun, 32 are also taken out for a post-mortem.
Joygon Nessa was among the 11 children killed in militant attacks since 2 May in three villages in Assam's Kokrajhar and neighbouring Baksa districts. Suspected militants belonging to the Songbijit faction of National Democratic Front of Bodoland (NDFB) barged into NK Khagrabari and the neighbouring Naraynguri village around 3 pm on 2 May and fired indiscriminately before setting houses on fire.
Eighteen (18) persons, including eight children, aged between six-months to 13 years, were killed in the firing. Hours later, between 12.30 am to 1.30 am, four militants armed with AK Series rifles attacked Balapara village, about 80-km away in Kokrajhar district, killing eight people including three children. The male adults of the families were out of their home when militants attacked their family members. On 1 May, three people (all adults) were killed at Narsingbari village in Baksa district.
Baksa is one of the four districts of Bodoland Territorial Area Districts (BTAD). The BTAD is governed by Bodoland Territorial Council (BTC) constituted by the Centre in 2003. The council was formed under the Sixth Schedule of the Constitution to put an end to the long armed movement spearheaded by Bodo Liberation Tigers (BLT), a militant (now disbanded) group. The council is now headed by Hagrama Mohilary, a former BLT leader, who along with some other Bodo leaders had formed Bodoland People's Front (BPF), a political party.
"The death toll will increase as 19 more people, including 13 children of NK Khagrabari and Narayanguri are missing since the attacks. We suspect that they had either jumped into the river to save them from militants and drowned or were shot dead and dumped into the river," said Rohomot Ali, a leader of All Bodoland Minority Students Union. The union has long been insisting that Muslims living in the Bodoland Territorial Area Districts are being harassed and tortured by militants, including the NDFB (Songbijit faction).
Fifty-three-year-old, Fakhruddin, a farmer of NK Khagrabari village is running everywhere with the photograph of his 12-year-old daughter, Alia, missing since the 2 May attacks. "I too was out in the market when militants attacked our village. I ran towards home but could not reach there as there was continuous firing. Seven members of our family who were at home then took shelter in jungles but Alia is missing," said Fakhruddin, showing a photograph of his daughter in his mobile phone.
Eight-year-old Shajida of NK Khagrabari village saw her mother Rohima and younger sister Amina being shot at by militants. "We ran for our life and my mother and two sisters were behind me. I heard a sound and looked behind. I found my mother and my two sisters lying in pools of blood. I got very scared seeing the blood. I grabbed my sister Hafiza and ran away. There was darkness and it was cold. I asked my sister not to cry as militants might come and kill us too," said Shajida at Narayanguri Azad Primary School, where about 500 people took shelter after the attacks. Amina has now been admitted to a hospital to treat her bullet injury.
"There are over 200 children among those taking shelter here. The children are still under shock," said a Baksa district administration officer, looking after distribution of relief materials in the camp.
The death toll in the recent attacks has touched 32 but it is the killing of 11 children that has shocked many in Assam. However, children have long been victims in Assam. Many children were killed in bomb blasts carried out by militant groups such as United Liberation Front of Asom (Ulfa), NDFB, Black Widow, Dima Halam Daoga, United People's Democratic Front, Karbi Longri National Liberation Front, Karbi People's Liberation Front, among others. Many had raised voice after 10 children had died in a bomb blast during the Independence Day celebrations in Assam's Dhemaji district in 2004. The public outcry, however, has not stopped militants from targeting the children.
"It's shocking to see the children being killed like this. Children are supreme assets of our nation and they are, by and large, helpless against any sort of violence. As a result of this helplessness, they either become direct victims of violence or indirectly hit because of the assaults and killings of their care providers which leave them vulnerable to various other forms of neglect and abuse," declared a statement released by the NGO Child Rights Coalition, an umbrella organisation of NGOs, working for child rights.
Sarah Phangchopi, an activist in Karbi Anglong, another militancy-affected district said, "It is really sad to see that in every conflict and violence, life of children is also not spared. We have seen many children falling victims to militant attacks in Karbi Anglong and the neighbouring Dima Hasao district too. No matter who are the culprits but I think every person and every group must not harm innocent lives and especially small ones."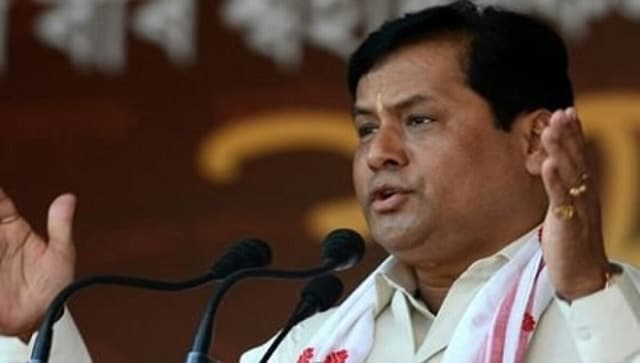 Politics
The ruling BJP-led alliance in Assam is all set to form the government for the second consecutive term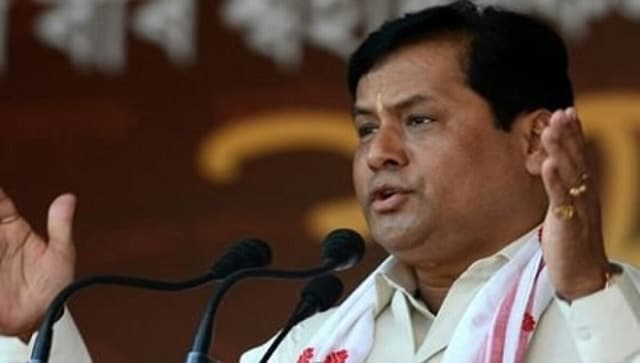 Politics
Sonowal, who belongs to Assam's indigenous Sonowal-Kachari tribals, and Sarma, an Assamese Brahmin who is the convenor of the North East Democratic Alliance, are top contenders for the chief minister's post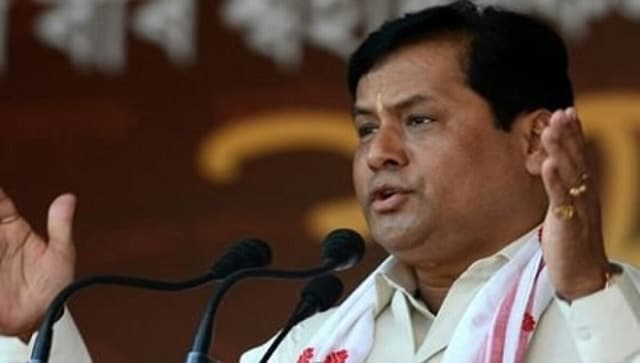 Politics
Credited with challenging the controversial Illegal Migrants' Determination by Tribunal Act in the Supreme Court which finally scrapped it, Sonowal began his foray into politics with the All Assam Students' Union