KGP Expressway: Swanky highway inaugurated by Narendra Modi attracts infamy for accidents, thefts
In the six weeks since Prime Minister Narendra Modi inaugurated the 135 km-long, Kundli-Ghaziabad-Palwal (or Eastern Peripheral) Expressway on 27 May, it has been gaining notoriety as a dangerous, accident-prone highway where vehicles don't ply but fly.
Rohtak: Devi Singh, 55, and fourteen members of his family were heading back home to Mathura from Mohali after dropping off his daughter's wedding invitations when their vehicle was hit by an overspeeding truck on the new KGP Expressway. Singh and seven others died on the spot while seven other members of his family sustained injuries.
In the six weeks since Prime Minister Narendra Modi inaugurated the 135 km-long, Kundli-Ghaziabad-Palwal (or Eastern Peripheral) Expressway on 27 May, it has been gaining notoriety as a dangerous, accident-prone highway where vehicles don't ply but fly.
On 9 June, a cyclist Kanti Prasad of Bikanpur village was killed after being hit by a vehicle. He kept pleading for help while bleeding profusely but died before help could arrive. Police say they rushed to the spot as soon as they heard. "We are investigating who hit the victim with his vehicle and escaped from the spot. It would have been better if cameras were installed nearby," said a policeman.
On 18 June, a newly-married couple's vehicle collided with a speeding dumper near Rai-Kundli border, killing the driver and leaving them seriously injured. The small ambulance sent to the site could ferry only one patient and carried no life-saving equipment or even trained personnel.
Ten days before this incident on 8 June, three persons identified as Shahzaad, Najim and Shahzaad were also killed at the same spot after their vehicle was hit from the rear. Three other occupants sustained injuries.
Poor infrastructure, management
Satish Dahiya, a villager from Sonipat, attributes the frequent accidents to poor lighting. He adds that while travelling at night, the absence of signage at the exits resulted in traffic jams. Heavy vehicles could often be seen driving on the wrong side of the road.
A media team recently reported that they didn't see even a single traffic official or guard for directing traffic or guiding truckers on to the ramps, as claimed by KGP Expressway authorities. On NH-24, trucks stood in a line, honking at each other. A police booth was spotted merely metres away from the chaos, but there was no one to clear the traffic.
Ashok Kumar, a villager from Palwal said that if one travels at night, it was a rare sight to spot police vehicles or ambulance anywhere on the road. There is the constant fear of cattle roaming onto the road and giving speeding drivers the fright of their lives. Fences installed on both sides of the expressway have been pulled down by farmers whose fields lie alongside.
An official with National Highway Authority of India said that they were yet to install speed equipment. "Ideally, it should have been installed before inauguration so that over-speeding vehicles can be fined or removed. In its absence, safety is being compromised," he says.
According to the original plan, the road would have an auto-challan system for over-speeding with cameras set up at different locations to record vehicle speeds. The KGP Expressway was declared a 'no-overloading' expressway but a weighbridge at the toll barrier is yet to be installed and clearly overloaded vehicles are a common sight.
To be an 'eco-friendly' expressway, solar panels were installed but they've already been stolen, so the highway's lighting has also been compromised.
Over-speeding to blame, but no speed-check equipment yet
Piyush Bhavsar, from Sadbhav Engineering Company that constructed six stretches of the highway patches totalling around 50 km, told the media that the expressway had 200 underpasses. To light them up, solar panels attached to batteries were installed. But a few days after its inauguration on 27 May, solar equipment worth Rs 3 crore was stolen from these underpasses.
Vandana Sharma, Deputy Superintendent of Police at Bagpat in charge of highway security, says that they have been flooded with complaints of thefts on the KGP highway. She adds that two of their vehicles remain on constant patrol of the highway and have nabbed two gangs involved in stealing solar plates, batteries and railings along the expressway. Officials working with Oriental Engineers and Ashoka Buildcon says they had erected iron fences on the sides of the expressway, but farmers from neighbouring villages pulled them out to construct fences for their fields and houses.
Ashish Jain, KGP Expressway's project director at the National Highway Authority of India, admits that accidents were a frequent occurrence, but he attributed it principally to over speeding. "Drivers fall asleep while driving on the expressway and it results in accidents. Or they over speed on the road, caring the least for their safety," says Jain. He says that work related to the installation of speed-checking equipment has been awarded to a Japanese firm and would take another six months before its completion. The thefts have been tamed to some extent after NHAI chairperson Yudhvir Singh Malik held a meeting with all district commissioners and police chiefs in the region, says Jain.
"The biggest challenge with road crashes in India is the fact that crashes are rarely investigated scientifically," says Piyush Tewari, founder and CEO SaveLIFE Foundation. "Every crash has human factors, vehicular factors, and infrastructure factors involved. Each road crash fatality also has two sets of causes involved — cause of crash and cause of death or injury. These causes than have to be treated holistically."
"On the Mumbai-Pune Expressway, we have taken an evidence-based approach to determine the real causes of crashes and deaths and fix them. SaveLIFE Foundation has been able to reduce deaths by 30 percent in the last year," says the SaveLIFE Foundation CEO.
"These include fixing or attenuating over 900 engineering errors, enhancing enforcement to curb speeding and sudden lane-changing, reducing ambulance response time from 40 mins to 10 mins, and directly engaging with commuters to address certain behavioural factors. It is only when we take a holistic approach as described, can we reduce road crash deaths on our highways and expressways," Tewari says.
The author is a Rohtak-based freelance writer and a member of 101Reporters.com, a pan-India network of grassroots reporters.
World
During several leaders' talks, phone-dialling beeps intruded, while there were several times when stray voices talked over leaders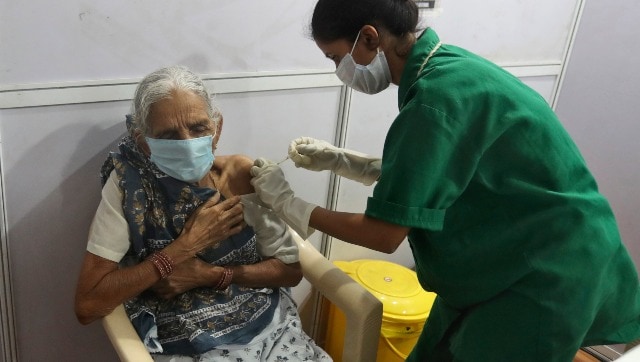 India
Well-planned vaccination drives, opening of vials only after the arrival of 10 beneficiaries, adequate training to healthcare workers to minimise wastage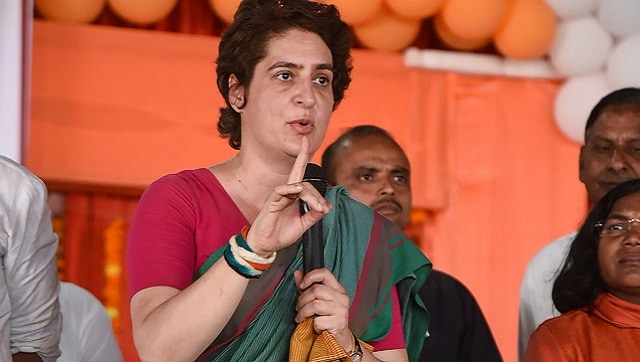 India
The Congress leader claimed that the BJP-led Centre's lack of foresight has compelled India to become an importer of vaccines and termed their vaccine strategy as "flawed and discriminatory"