Kerala's new minister MM Mani: How soon can the loud-mouthed rebel turn conformist?
Whether it's going to be good or bad, when the CPM in Kerala made MM Mani, one of its senior-most grassroots level leaders a minister on Tuesday, it was in fact making a political statement.
Whether it's going to be good or bad, when the CPM in Kerala made MM Mani, one of its senior-most grassroots level leaders a minister on Tuesday, it was in fact making a political statement. A statement that the party still stood by the working class.
Mani is a veteran 'mass' leader from the 'high-ranges' — the eastern hilly areas of the state that mostly come under the present Idukki district — who became well known outside the state only recently, that too for the wrong reasons: His "1-2-3" public speech in which he claimed that the CPM had killed its political opponents. The speech was brutal and scary, particularly when the party was in the dock for allegedly authorising the killing of an extremely popular dissident leader TP Chandrasekharan.
Mani, a darling of the local people, rose to instant national notoriety. The speech on Youtube went viral and the then Congress-led state government even reopened the old political murder cases that he was referring to. People who knew him said that it was his style — loud, sometimes laced with expletives, and in your face — and he cannot change. Indeed, he didn't change. Even after all the trouble that the "1-2-3" speech brought him, he continued with his wild ways. Recently, he was yet again caught on camera making near-obscene references to a woman principal of a local polytechnic and abusing a police officer.
In a society that has a prude core behind its literate and progressive exterior, a person like Mani is often lampooned and is an unlikely candidate for a minister. In fact, when the CPM made every other MLA who is a state committee member a minister, except him, it didn't surprise many because Mani didn't fit the public imagination of a minister. Even now, he got a chance because the party had to drop the industries minister EP Jayarajan on charges of nepotism.
Anyway, now that he is a minister — although by chance — the supporters of the CPM and his followers are celebrating it as a class victory, as a virtue of a working class party. He is a school drop-out, a real labourer-turned-labour-leader, completely raw and a people's man. There hasn't been a minister with similar a class-profile in the state for a long time.
It's also impossible to find such candidates now because the working class is no longer CPM's catchment area because the conventional working class has more or less disappeared. There's hardly any farming activity in the state and construction, the only mass employer, is almost entirely dominated by migrant labourers. The people who call themselves working class are actually the white-collar employees — both in the government and the private services sector. And it's reflected in the party's leadership profile, particularly among the new generation, as well. Whenever they speak class struggle now, it has no context except in retrospect. Despite its posturing, the CPM is yet another bourgeoisie party now.
In such a situation, getting a person with Mani's profile among the top leaders is rather hard and the CPM, although not by design, has made a brilliant class-example out of him. The million dollar question, however, is if it's going work or backfire.
The chances are 50:50, not because he is uneducated or untrained in governance, but because his instinctive outbursts often border on lawlessness. If his notorious "1-2-3" speech was an admission of murder, his offensive sexist remarks against the polytechnic principal was a violation of Section 294. In terms of foul and threatening language, he is a serial offender.
The biggest challenge before him, therefore, is the need to fit into the profile of a policy-maker who will have to deal with senior bureaucrats, technical experts and government of India. Policy-making will not be a problem because he will be advised by his party and supported by bureaucrats; but the overall package of a minister requires a completely different skills-set. In fact, one of the reasons why EP Jayarajan lost his ministry was because he also lacked in such skills and couldn't check his proclivity to goof up and behave intemperately.
But Mani can learn from a rare communist predecessor from his own region — KT Jacob, a CPM leader who was instrumental in strengthening the working class movement in the district. Jacob, who incidentally was also called "Aashan" (a description reflecting endearment and respect that Mani also enjoys) too was a raw, grass-roots leader known for his plain-speak. People close to the CPM recall that C Achutha Menon, former chief minister and a highly sophisticated left leader in the state, had his doubts when Jacob was made a minister. However, he found him to be highly adept in his new role.
Mani will soon realise that it's far more difficult to be a conformist than being a rebel, but he must not fail because he is rare example that Kerala can be proud of.
India
The Pala Diocese, under the prominent Syro-Malabar Church, came out with an explanation that the bishop did not intend to hurt anyone and his remarks were not against any particular community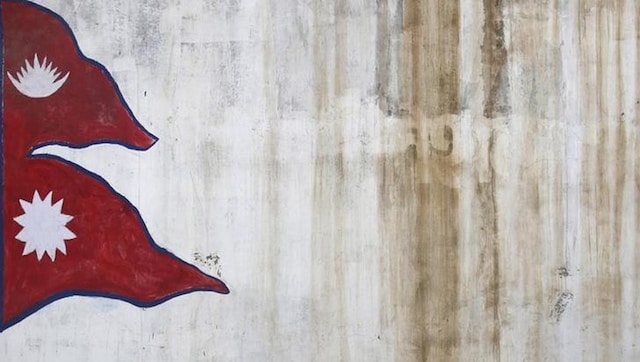 World
Budget Holiday means the Government of Nepal is unable to spend from the State treasury. This is probably the first time in Nepal that government expenditures are likely to be suspended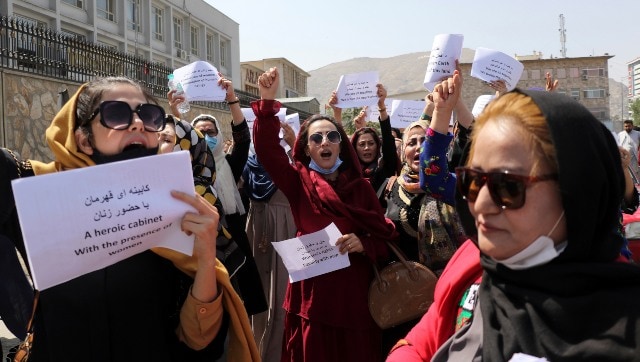 World
Recent controversial comments by Taliban leaders, like that of Hashimi, have exposed the Taliban's true nature as it ignores women, who make up half of the population of the war-torn country